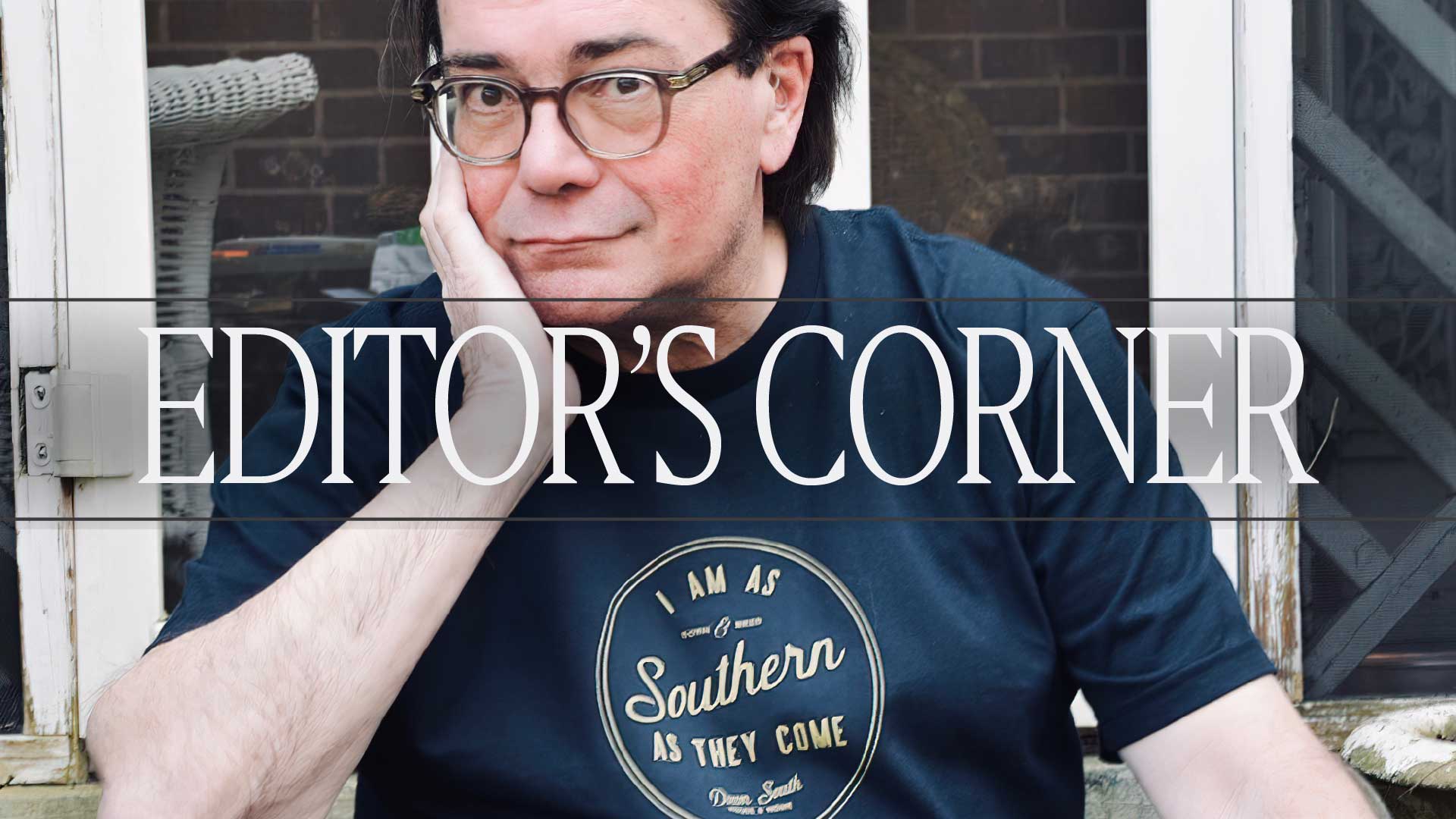 A New One From the Blind Boys of Alabama
Plus, Chuck runs down the three cracking good stories we're publishing in Salvation South this week.
The Blind Boys of Alabama have, for more than 80 years, been one of the beautiful elements of Southern culture. The gospel singing group was first formed in 1939 in Talladega at the Alabama Institute for the Negro Deaf and Blind — now known simply as the Alabama Institute for the Deaf and Blind — and ever since has delivered inspiring live performances and recordings.
Still going strong, the Blind Boys are out with a new single today — "The Message," recorded in tandem with Black Violin, the Grammy-winning, Florida-based duo of classically trained musicians who made their name performing string versions of hip-hop tunes. 
"The sound of this song is very modern," says Jimmy Carter, who is, at age 90, the only remaining original member of the Blind Boys. "It's not a gospel sound in the traditional sense, but the message is one the Blind Boys can stand behind — that God is still in control."
The collaboration is definitely some joyful noise. Salvation South is proud to let you hear "The Message."
As for our stories this week, New Orleans writer and photographer James Cullen brings us a wonderful story about how two restaurants — Brigtsen's and Gabrielle — are carrying the legacy of the late great Cajun chef Paul Prudhomme. Prudhomme's restaurant — K-Paul's Louisiana Kitchen, opened in 1979 — put Southern cuisine, particularly the foods of his native Cajun country, onto the global stage. Prudhomme died in 2015, but his restaurant carried on until the COVID-19 pandemic forced it to close in 2020. 
But two chefs whom Prudhomme trained — Frank Brigtsen and Greg Sonnier — today bring his legacy to life in their delicious food.
We also focus on the music of New Orleans with our culture warrior Rob Rushin-Knopf's story about the virtuosic saxophonist Randal Despommier. We've got Despommier's entire new album, "A Midsummer Odyssey," streaming for your listening pleasure.
Finally, George Lancaster delivers "Cavorting on Common Ground" — an essay about his ongoing friendship with a man whose religious and political beliefs are diametrically opposed to George's. His words on how he's kept that friendship alive and thriving — even in these days when so many of us are at our neighbors' throats — are instructive. They are lessons we'd all do well to learn.