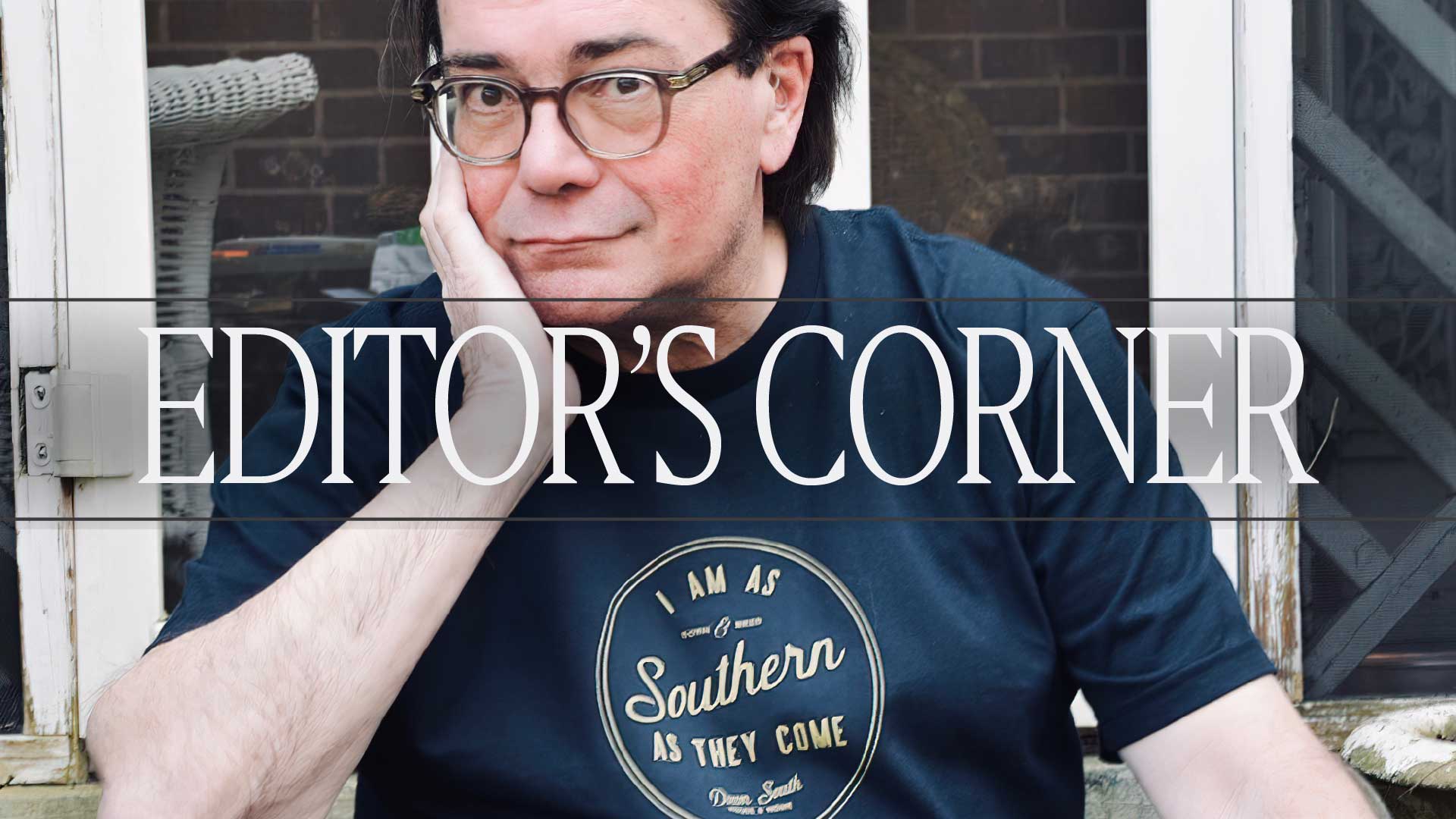 A Welcome to GPB Listeners
A special message to everyone who's visiting us for the first time from Georgia Public Broadcasting.
Today marks a milestone for Salvation South. The good folks at Georgia Public Broadcasting invited me to contribute a series of weekly commentaries to their airwaves, and I was happy to oblige.
Salvation South welcomes all the GPB listeners who are visiting our site for the first time. We encourage you to browse around and get familiar with the stories we publish. Every Friday, you'll see four fresh stories on our homepage, and you can click on the "Stories" link at the top of every page to see a comprehensive listing of our stories arranged in reverse chronological order — newest to oldest. 
Please remember, too, that Salvation South depends on the financial support of its readers. To become a recurring member of the Salvation South family, just click the "Join" link at the top of any page on our site. To subscribe to our weekly newsletter, click on the "Email" link. We also create a variety of delightful, Southern-themed goods — T-shirts, tea towels, coasters and other things — and we'd love if it you'd shop with us. Just click on the "Store" link to shop. And finally, if you'd like to join the conversations that happen in response to our stories, click on the "Talk" link and sign up for an account that will allow you to comment.
We launched Salvation South late last year. It is inspired by hope, healing and the desire to create a place on the web and a community of people where civil conversation can happen. We celebrate the culture of the South and discuss issues of importance to our region.
The GPB commentary series kicks off today with a piece called "Finding Hope in These Challenging Times." As the GPB folks describe it, "A steady stream of bad news has been almost enough to make Salvation South editor Chuck Reece lose hope altogether. But he's found a few ways to keep hope alive in his own life — and he hopes you'll find these useful too in the first of his new commentary segments for GPB. "
I do hope you will tune in every Friday for these commentaries. If you're a "Morning Edition" listener, you can hear each week's commentary at 7:45 a.m. For "All Things Considered" listeners, you'll hear what we've got to say at 4:44 p.m.
GPB has also dedicated a page on its website to our collaboration. A new commentary will appear there every Friday. 
Once again, to all who are joining us for the first time, welcome to Salvation South. Come in a stay awhile. We're glad you're here.
Commentary No. 1: Hope in Difficult Times