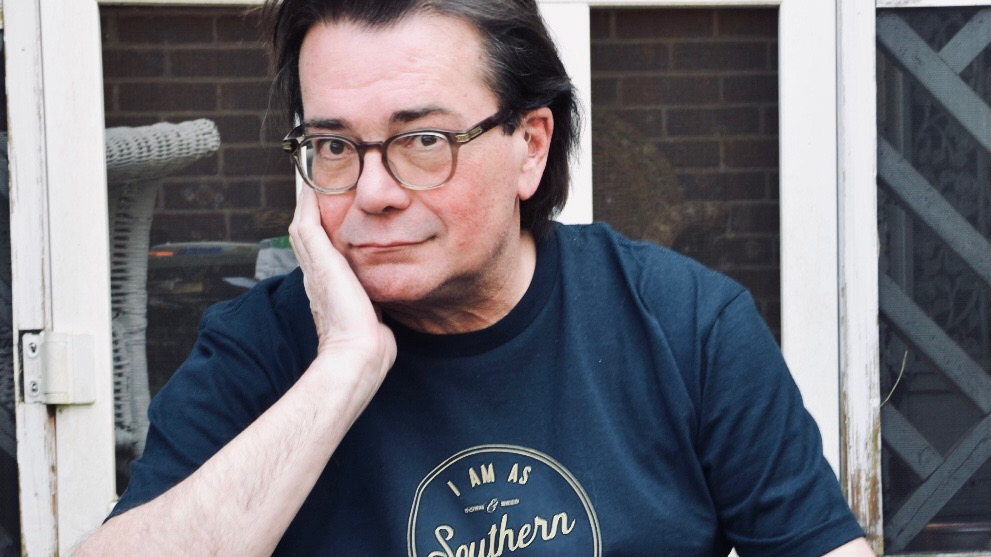 After Our Shutdown, We're Back at Full Steam
A severe head injury to our editor shut us down for almost two months. Now we're back and better than ever.
Back in early April, on a bright Friday afternoon, I set off down our back steps with a bag full of trash, tripped, and landed on my head. The concrete step I landed on cut a deep gash which led to 11 staples in my head and almost two weeks laid up in the hospital.
I know I'm not dramatizing when I say it was the kind of fall that could take a feller's life. I'm lucky to be here, and I'm grateful to all the people who saved me, starting with my beloved wife, Stacy Reece, and then dozens of doctors and nurses at Emory Decatur Hospital.
Between the hospital stay and the weeks of rest and physical therapy required to get me moving again, Salvation South had to shut down publication for almost two months. 
This week marks our third week back, and I'm proud as a pup of the material we're publishing these days. In "The Wichahpi Wall," Tennessee writer Shawn Pitts introduces us to the world's largest stone wall made without mortar, a tribute to the Native Americans forced to march from the Southeast to Oklahoma via the Trail of Tears. "Mr. Portwood's Tomatoes" is Atlanta writer Lucy Mercer's tribute to the man who, every summer, brought his perfect homegrown tomatoes into the bank where she worked to sell to the customers and tellers alike. And our Florida-based culture correspondent, Rob Rushin-Knopf, weighs in with a tribute to the late Ned Stuckey-French, a writer and teacher who was a master of the personal essay, that curious form of writing in which Salvation South traffics almost every week. 
Stacy and I are happy to bring you this sort of programming — stories that spring from our common desire to find reasons to hope in these perilous times. We bring you stories that offer a respite from the daily onslaught of bad news. And we hope that when you read them, they bring you a chance to smile, or warm your heart, or inspire you to read, to garden, to travel, to do anything that brings you peace. 
We need your help, of course, to keep these stories flowing. We funded Salvation South late last year by running an Indiegogo campaign that ended in mid-January. Since then, we've had many readers ask how they could support us financially. 
Click the "Join" button at the top of this page to become a subscribing member of Salvation South. Support the kind of Southern storytelling that inspires hope and healing.
Effective this week, we are offering a new way to join Salvation South as a monthly or annual member. Just click on the Join button at the top of this page, and you'll be able to choose from different levels of membership. In return, we'll show our gratitude by offering you discounts in the Salvation South Store, where we're always increasing our inventory of cool, high-quality Southern goods. 
Thanks for reading — and for supporting — Salvation South. We love each and every one of you, and there's not a damned thing you can do about it.