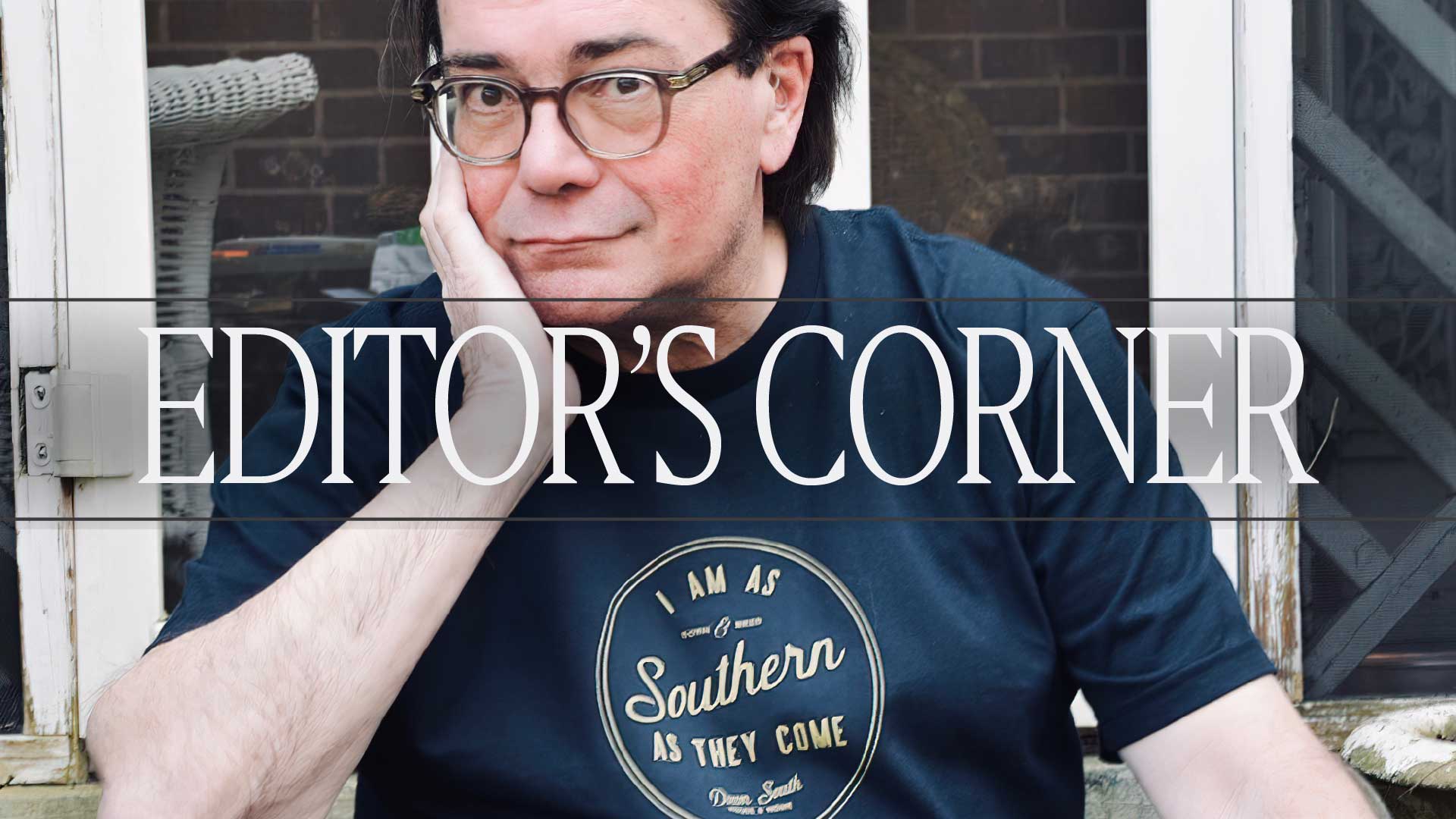 There is one other guy in my COVID "bubble," and he happens to be my priest.
When was the last time you hugged someone who doesn't live in the same house as you without worrying about it a little bit?
In the pre-pandemic times, most of us probably didn't have to think more than a few days back to recall a non-family hug. Today, it's tougher. Much tougher. But now that we're two years deep into this situation, many of us have found a regular visitor or a little "bubble" of folks we can hang out with. There's only one other guy in my bubble, and his name is Father Greg. He's my priest.
Many people who've known me for a while would find it odd that I even have a priest. Most of those of folks would know that I was raised in a hellfire-and-brimstone Baptist church, which I ran from as quickly as I could, never looking back to organized religion for the next 40 or so years.
I would never have gone back to church at all had it not been for Jeff. The blame belongs solely to Jeffrey Beauregard Sessions IV, who left an Alabama U.S. Senate seat to serve as U.S. attorney general for three years during the Trump administration. During his tenure, Sessions instituted the administration's family separation policy, allowing the children of migrant families to be removed from their parents at the Mexican border. Sessions announced the policy with great enthusiasm in April of 2018, and I was livid.
In the days after the announcement, I found myself wanting to be among a group of people who believed, as I did, that these actions were intolerably wrong and immoral. My wife had been an Episcopalian for about two decades, and I asked if she and I might to go church together. She was up for it, so we hit Google to find the closest Episcopalian church to where we live in Clarkston, Georgia.
Within a couple of Sundays at Holy Trinity Parish in Decatur, I had heard sermons directly addressing the immorality of the family separation policy. I started attending a series of classes leading to confirmation in the church — classes in which I learned that religious instruction can go much deeper than the threat of hell. And it was a few months after my 2019 confirmation when I invited Father Greg out for coffee. By the time our first meeting was over, we had agreed to make our meetings weekly. Since then, we've leveled the frequency out to once every two weeks.
These conversations have mattered a lot to me. This is not because of any religious instruction or encouragement I get from Father Greg. It's because we give time to each other for simple conversations. We talk about small-town life: We both grew up in little hamlets in North Georgia, me working with my dad in his insurance office, Father Greg working with dad in his family's junkyard. We talk about music a lot. There is only a minimal difference in age between us, and we have remarkably similar tastes. We are both die-hard Elvis Costello and Willie Nelson fans.
But I think Father Greg looks at our conversations through another lens, too. He does, in fact, minister to me, and that's part of his job description. I've sometimes wondered, is it part of mine, too? After all the coffee we've consumed and all the words we've shared, I've concluded that everyone, as part of our job descriptions as human beings, need to minister to our friends and family. We know what they need — a little bit of love here, a little bit of encouragement there. Don't ever be afraid to administer those things. They are always needed.