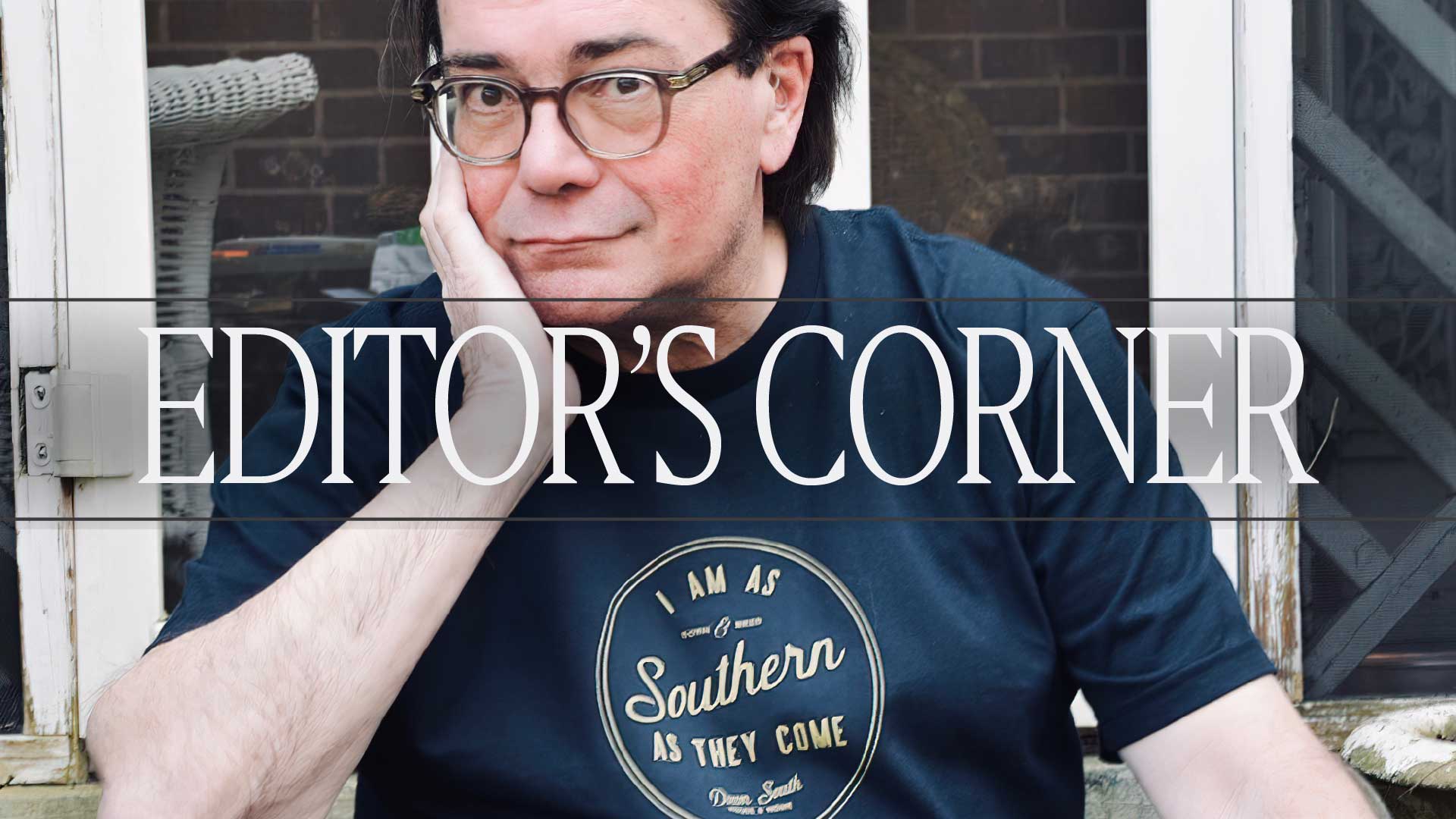 Happy Thanksgiving From Us and Amy
Indigo Girl Amy Ray talks to Salvation South about Thanksgiving and all things Southern.
Happy Thanksgiving to all y'all.
Happy Thanksgiving to all y'all.
During this week when we all give thanks for the people and places we hold dearest, we're happy to publish an in-depth and exclusive interview with an icon of Southern music, Amy Ray of the Indigo Girls.
We've been listening to her discerning, precisely written songs for more than three decades now. On her newest album, "If It All Goes South," she directly addresses the good old duality of the Southern thing: the tug-of-war between our love of this place — its land and its lore and its people — and the sins that have stained our region for generations. Here's a sample lyric from "Tear It Down," a remarkable tune from the new album:
I was that lonely kid in old cinemas
Watching "Gone with the Wind"
Tradition runs the core of me
The "Song of the South," whistling "Dixie" again
Oh, that tune lived and breathed in me, and it wants to live again
But we must fight with all our might to kill that racist hymn
Tear it down, tear it down
That ragged cross of race
In her interview with our culture warrior, Rob Rushin-Knopf, she talks about her approach to songwriting, matters of faith, her commitment to foster community — from the world of musicians to the small community where she lives in North Georgia — and a whole slew of other topics. And in her discussion about the Thanksgiving holiday, she gives us all some words to live by.
"There's a lot of crap in the world, and in Georgia and the South, generally," Amy tells Rob. "But you have to take a moment. If you can't take a moment to be thankful for all the good things, you will never have the strength to fight the bad things. And that's just what I live by. I just find the moment to have gratitude."
Read the interview. It's the perfect capper for your Thanksgiving day.
And then, we hope you'll dive into the Salvation South Store for some holiday shopping. Today, we kicked off a Black Friday sale — 30 percent off everything in our store — that will last until December 4. You can definitely make any Southerner on your list happy with our T-shirts, kitchen towels, dinner napkins, cocktail napkins and coffee mugs. We hope you'll buy your holiday gifts from us, because every purchase you make helps us pay the writers and photographers who bring you the stories you love.
We hope you had much to give thanks for today. We'll be back next Friday with our regular lineup of stories.