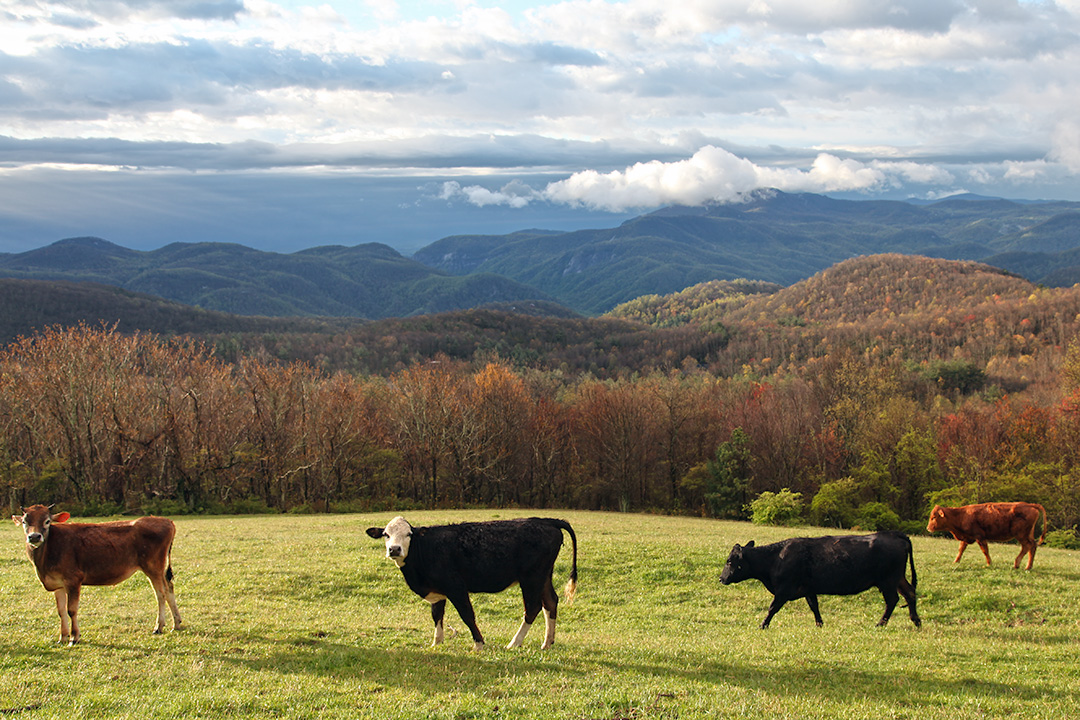 A poem from Karen Luke Jackson about a Sunday respite from the world in the quiet atop a North Carolina mountain.
A supermoon, an owl's hoot.
Scenes that linger upon waking.
I place a hand-scripted note on
the kitchen table: Fasting from
social media. Headed
to Little Mount Pisgah. On the drive up,
Queen Anne foams ditches.
Black cows, hearts chalked
between eyes, block the rutted road,
their fresh patties steaming.
Turkeys strut beside the waiting car
as if today's company pleases them.
On the bald, honeysuckle flushes the air
while a mama bear scurries
three cubs toward a thicket
where laurels bloom doll house tea cups.
To the east, a view of the mammoth flag
flapping atop Chimney Rock, a finger
of Lake Lure. With me, a folding chair,
dogeared book, spring water to sip.
Hours until sunset.
Karen Luke Jackson draws upon oral history, contemplative practices and nature for inspiration. Her poems have appeared in numerous journals, including Broad River Review (Ron Rash Poetry Award), Ruminate, One, Atlanta Review and Redheaded Stepchild. Her chapbook, "GRIT," 2020, chronicles her sister's adventures as an award-winning clown, and her full collection, "The View Ever Changing," 2021, explores the power of place and family ties. A native of South Georgia, Karen now resides in a cottage on a goat pasture in western North Carolina.