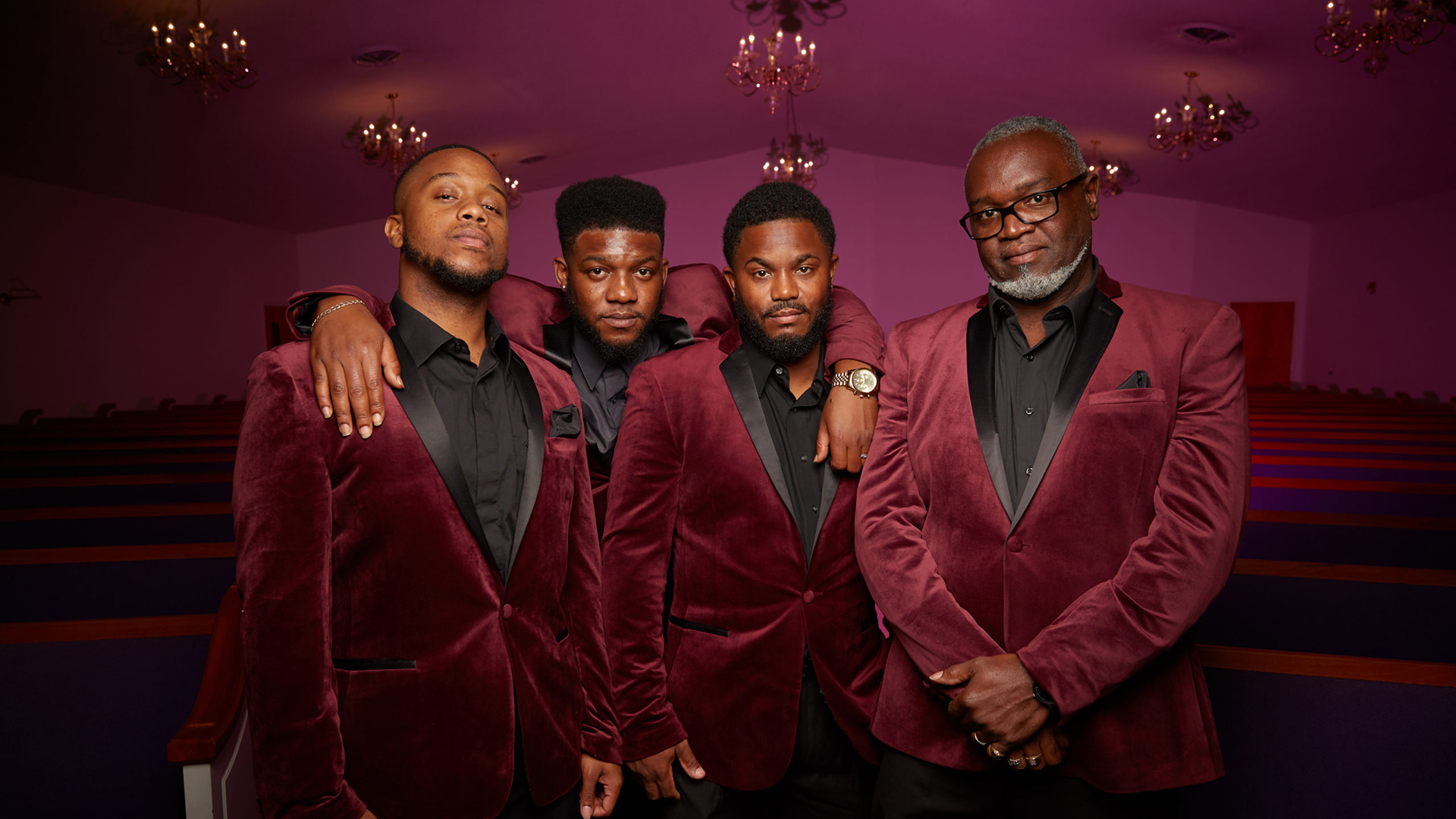 The Word of South Festival, a unique jubilee of the best in Southern writing and music, returns to Tallahassee in April. Once again, Salvation South will host a stage that embodies our cultural mission.
Springtime in the South means festivals — and lots of them — from small-town galas celebrating everything from worms to grits to strawberries, to specialized offerings like Knoxville's Big Ears Festival and the Savannah Music Festival, all the way up to megafests like New Orleans Jazz and Heritage and such. Whether the justification is music, food, art, music, or Shakespeare, we are always up for an excuse to mingle and soak up some balmy weather before the summer heat lays across us like a soggy camp blanket and the insects rev up their campaign toward inevitable global domination.
One festival I never miss – because, lucky me, it is basically in my backyard – is Tallahassee's annual Word of South Festival. The weekend of April 21-23 marks the ninth installment of this celebration of Southern literature and music that the WoS website describes as "an exploration of the relationship between the two disciplines. … The festival showcases authors who write about music, musicians who also are authors, authors and musicians trading places, and everything in between." (For a complete schedule, check out the Word of South website.)
Salvation South founder/editor Chuck Reece returns for his fourth stint as a stage host – his second under the banner of Salvation South.
"The Word of South Festival is one of a kind," Chuck says. "It's the only festival I know of where the literary and musical artistry of the South get equal billing. For a publication like Salvation South, it's a dream come true to be able to have a stage where we can tell stories about our region through its music. And that's what we'll do this year. We've got Saturday devoted to the gospel music traditions of eastern North Carolina, and Sunday will showcase the new music coming out of a place that has been an essential part of the Southern music world for decades: Muscle Shoals, Alabama."
The big name in music this year is the skyrocketing Allison Russell, once best known as a member of Rhiannon Giddens's Our Native Daughters supergroup but now a star in her own right. Russell was scheduled to appear last year but had to cancel due to a vocal injury. In the year since, Russell has taken the "Americana" world by storm. Her debut album, "Outside Child," grabbed the UK Americana International Album of the Year award, while her duet single with Brandi Carlile, "You're Not Alone," took International Song of the Year honors. I cannot stress this enough: Do. Not. Miss. (Saturday evening at the festival's main stage)
But it's not just music. Words, people! It's right there in the name, and lovers of language are guaranteed to come away satisfied by the authorial offerings on hand. New Orleans chronicler Tom Piazza chats with novelist Ladee Hubbard. Novelist Alexandra Kleeman sits down with environmental historian Amy Brady. Festival perennial Jeff VanderMeer (author of best-selling Southern Reach trilogy and scourge of Tallahassee misgovernance and real estate tomfoolery) gets down with novelist Brian Evenson, who famously ran afoul of the guardians of morality at Brigham Young University. Lisa Nikolidakis, author of the harrowing new memoir "No One Crosses the Wolf" pairs up with journalist Eric Lyman; Weird Florida chronicler Craig Pittman trading stories with the sharp-penned Pensacola political cartoonist Andy Marlette. Poets Kara Jackson and Vanessa Angélica Villarreal will read from their collections, and blues legend Bobby Rush will sit down with local columnist Mark Hinson to talk about his recent memoir of 75 years on the blues trail.
WoS also likes to bring writers and musicians together to share a stage. It's a tricky gambit, this blend, but when it works, it brings unexpected insight into both worlds. Perhaps most intriguing is a session with historian Jon Meacham and rising-star guitarist Yasmin Williams. Elsewhere, NOLA novelist (and Salvation South contributor) Maurice Carlos Ruffin trades words and riffs with guitarist Larry Mitchell. It's just crazy enough to work.
Building on the success of last year's celebration of Tallahassee's own Adderley Brothers, the folks from Florida Jazz & Blues are hosting a daylong program dedicated to women in jazz. The all-women band lineup features pianist Helen Sung and vocalist Carmen Bradford, along with Gunhild Carling, Lauren Sevian, Sylvia Cuenca, Teka Penteriche, and Amina Scott. You might not know these names because women in jazz typically get the short end of the stick. Take this opportunity to get to know a few top-notch players who rarely get the attention they deserve. The program will also include a panel discussion led by National Public Radio's jazz guru Nate Chinen, whose 2018 book "Playing Changes" is essential reading for anyone trying to understand the current state of jazz.
About the Salvation South stage: Festival Saturday is a celebration of sanctifying gospel music from eastern North Carolina. After sets of their own, the vocal sextet Faith & Harmony and the Dedicated Men of Zion join their Carolina neighbors Bishop Albert Harrison and the Gospel Tones for a gospel rave-up that will prep you nicely for the Allison Russell show. Sunday brings Muscle Shoals heat with a three-act bill headlined by the uncategorizable John Paul White, which leaves you just enough time to scurry over to catch Amethyst Kiah — another member of Our Native Daughters — and her rich stew of folk, rock, and blues to end the weekend.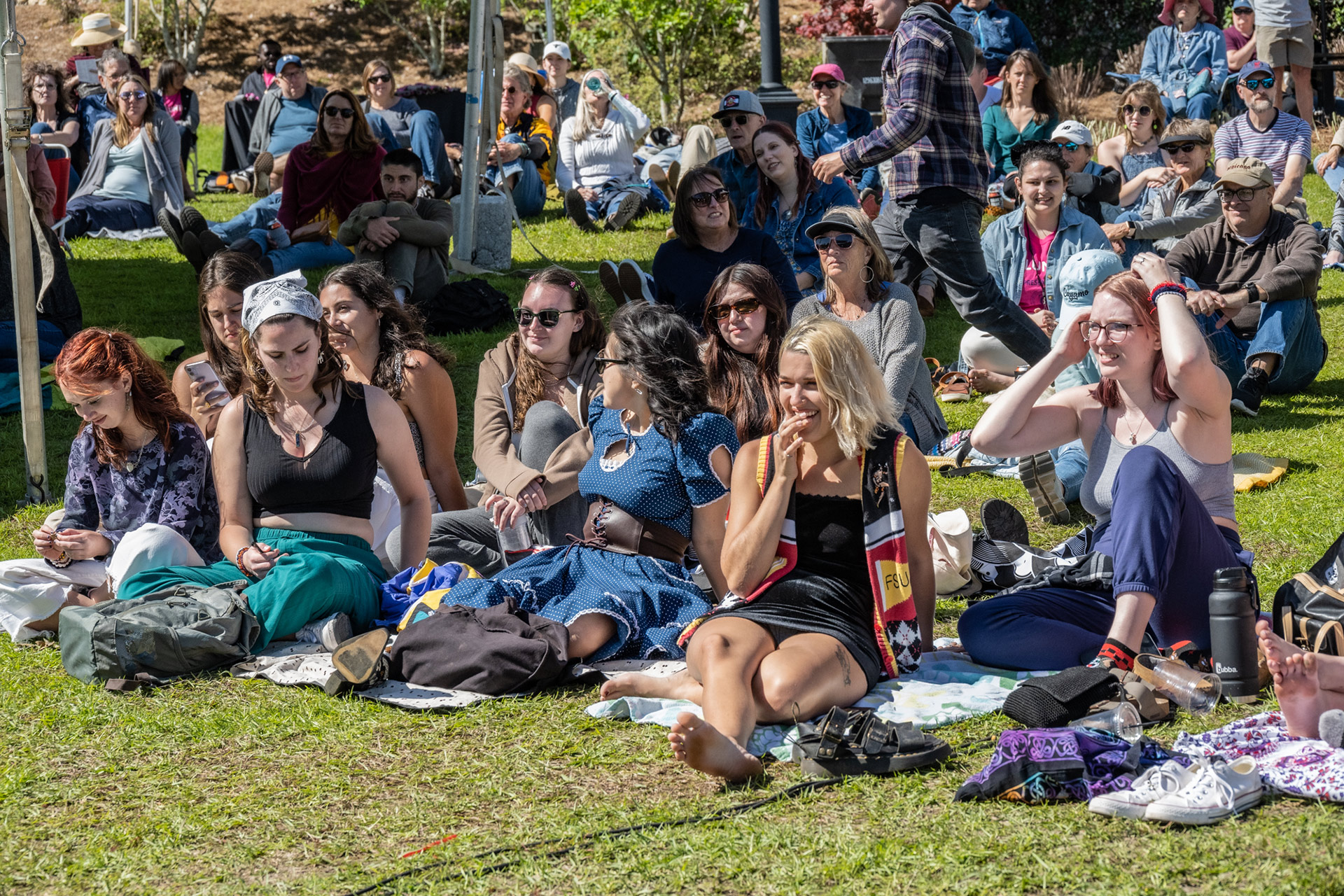 Working with limited funding – like pretty much everyone in the arts space – WoS cooked up a smart mix of regional and national talent to create a destination event in a town better known for football fanaticism and governmental grotesqueries. They dreamed it, they built it, and people keep coming.
Better yet: Aside from one ticketed concert by Ben Folds with the Tallahassee Symphony Orchestra, festival programming is free. (Yeah, that Ben Folds. With everything else on the docket, I almost forgot to mention him.)
Go. Listen. Read.