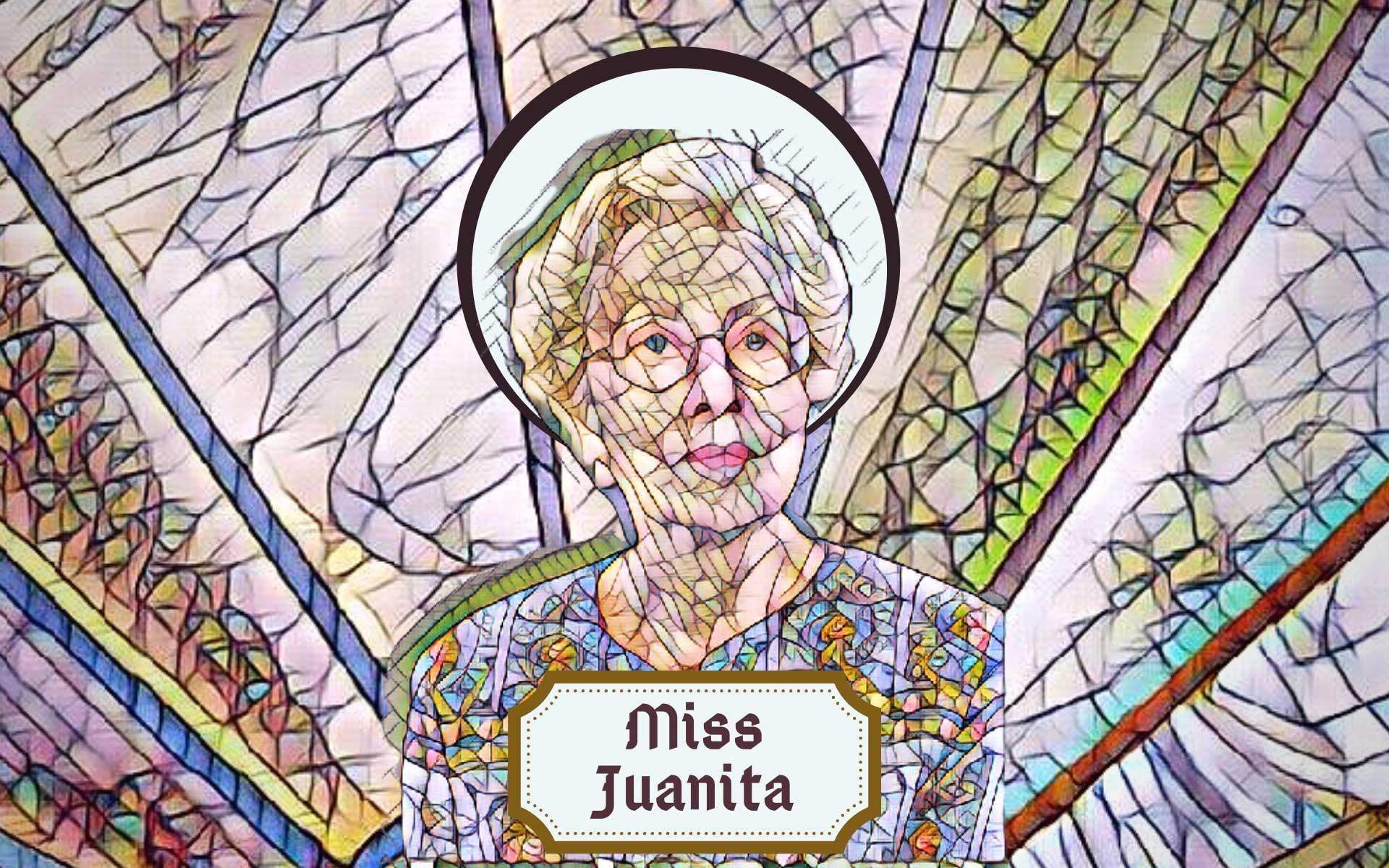 Mama's Pimento Cheese Goes to College
Beloved newswoman Kay Powell tells us how her mama's pimento cheese wound up being the subject of a sociology class in Colorado. (Recipe included.)
Mama was noted for her pimento cheese.
When a friend died, Mama whipped up a batch of her pimento cheese, loaded up a Tupperware container, pulled off her apron and drove to the family's house.
Mama thought it was such a modest contribution to the funeral food others had brought that she didn't want to disturb the visitors there to comfort the family. She delivered her pimento cheese via the back door.
Greeted by a family member, Mama just handed over her pimento cheese, explaining that she thought they might like to eat it when they got tired of funeral food casseroles.
Well, the family had a fit and fell into it, thrilled to have a tub of Juanita Powell's pimento cheese. With the family was Dr. Cheryl Brown, then a sociology professor at Western State College in Gunnison, Colorado. Puzzled at the fuss the family made over Mama's pimento cheese, she finally asked, "What is pimento cheese?"
The family proceeded to extol the place of pimento cheese in the South, and the next semester Dr. Brown offered a sociology course entitled "Pimento Cheese: The Glue That Holds Southern Culture Together."
And that's how Mama's pimento cheese went to college.
Mama's Recipe, Lost in Time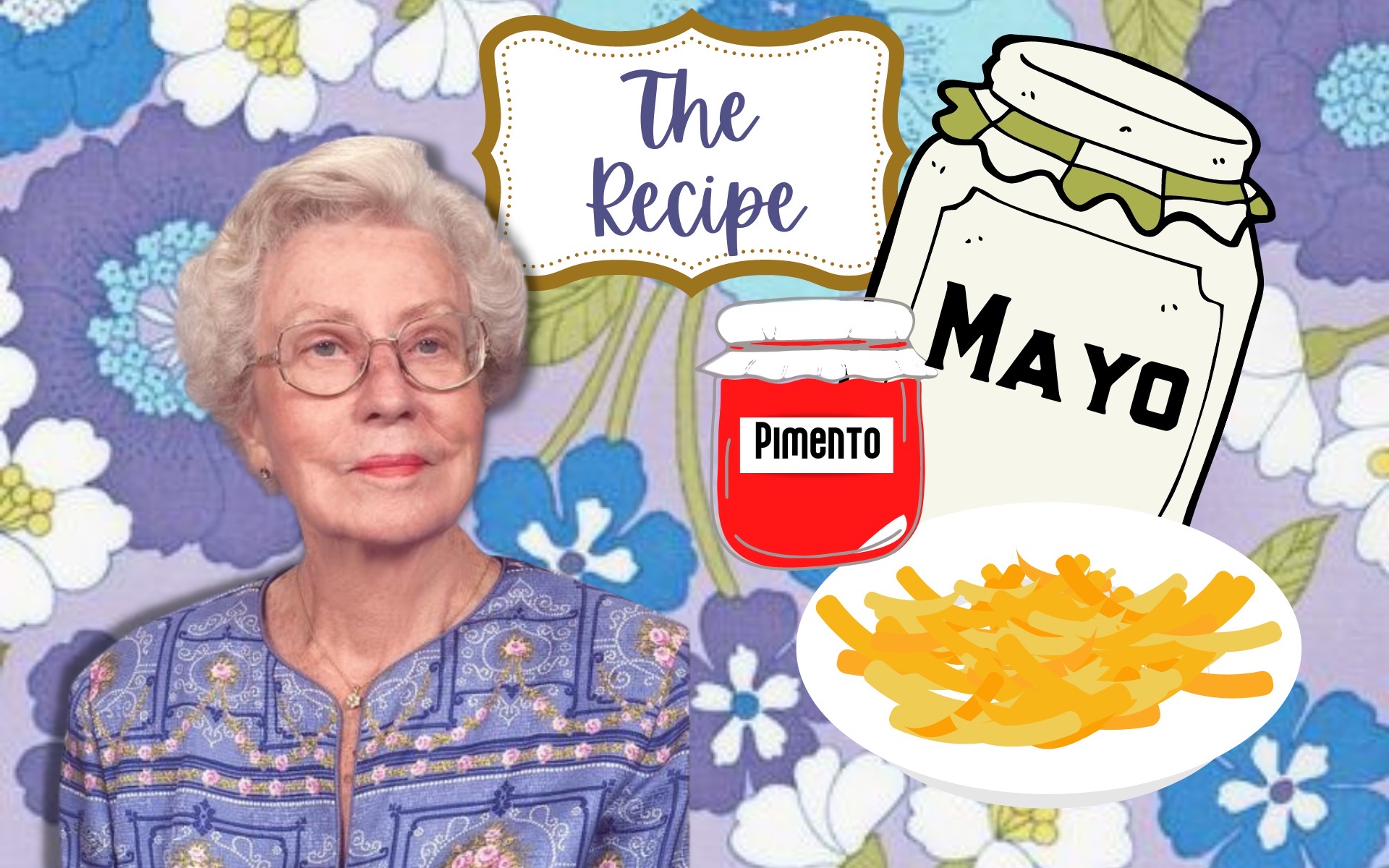 Mama's recipe for her legendary pimento cheese is lost in time. Ours is a typical family story. Each of us three surviving daughters makes our pimento cheese differently. None of us writes it down, and Mama didn't either.
We make our pimento cheese freehand, then taste and add more of an ingredient or not.
My sister Mary Frank Wingate of Quitman uses the most specific recipe and notes, "This is not Mama's recipe. It's mine."
Ingredients
One large block extra sharp cheddar
One large jar diced pimentos
Black pepper
Tabasco to taste
Mayonnaise (And before you ask, Mary Frank uses Hellman's mayonnaise. She likes its tang.)
Preparation
Shred cheese. Add pimentos with juice. Add mayo one small spoonful at a time until the you get the desired consistency. Add pepper and Tabasco to taste. Can either mix with fork or electric beater until smooth.
Mixture will stiffen after sitting a while, so I put it in fridge a while before making a final decision on mayo. Stuffed celery needs to be stiffer, and sandwiches need a softer consistency. A dip for crackers should be even softer.
Besides the shredded block of cheddar cheese, sister Martha Coppage of Valdosta adds chopped up pimentos without the juice, white pepper, lemon juice, and mayo. (And before you ask, Martha uses Kraft mayonnaise, "because that's what my Mama used.") Martha's instructions are: Mix, taste, add a bit more lemon juice and/or white pepper if necessary. Be careful with the white pepper because it gets hotter quickly. Even when you think taste and consistency are just right, add mayo. When you refrigerate your pimento cheese, it will harden up, so add more mayo.
When I make pimento cheese, I grate the extra sharp cheddar cheese, add chopped up pimentos (saving the juice), Hellman's mayo, a little bit of pimento juice, white pepper, and depending upon my mood I might add a dash of Lea & Perrins Worcestershire Sauce.
So, there you have it. Three daughters and three different ways to make pimento cheese.
If anyone knows Mama's pimento cheese recipe, please share it with us.