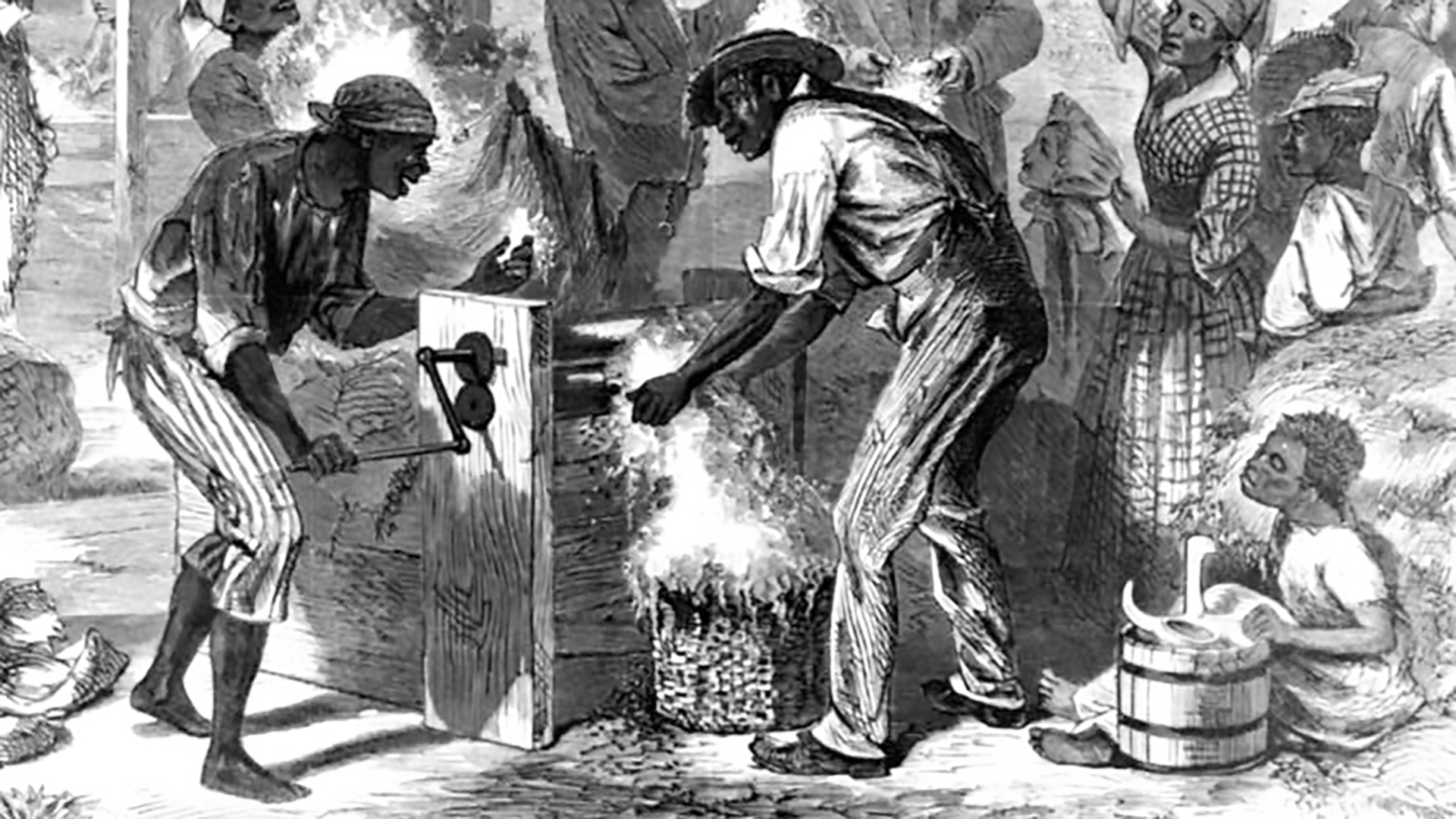 A Note to Florida Legislators
"Educate" has Latin roots, meaning "to draw out" from within or "to lead out" into something larger. The Alabama poet Dr. Jacqueline Allen Trimble calls out the powerful people who want our schools to do neither.
A Note to Florida Legislators on the Skills My Ancestors Allegedly Received During Their Period of Enslavement
Any attempt to reduce slaves to just victims of oppression fails to recognize their strength, courage and resiliency during a difficult time in American history. Florida students deserve to learn how slaves took advantage of whatever circumstances they were in to benefit themselves and the community of African descendants.
—Drs. William Allen and Frances Presley Rice, quoted in "Florida's New Black History Curriculum Says 'Slaves Developed Skills' That Could be Used for 'Personal Benefit'," headline on CBSNews.com July 21, 2023
Shall I thank you for teaching us commerce?
Was the auction block a tutorial in fair trade? And anatomy.
Folks stripped to the waist and on down. Perused and pawed.
But you're not wrong. I owe much gratitude to my ancestors
who learned to snatch dignity from probing eyes,
to hang on to humanity despite laws that made them property.
(Are threats of fire and nooses what you'd call difficult times?
The bombing of factories and towns built by industrious progeny?
What about state-sanctioned bullets? What's the end date
on that timeline again?) Manacles and iron face masks engendered
restraint and decorum, I'm sure. A survival skill passed down for
the prison industrial complex to come, and the Black Codes, and
Jim Crow, old and new, and gerrymandering, and redlining,
and all the manufactured models of chains currently in use.
Speaking of skills, were those sex education classes
in the slave quarters? Such a clever intro to fake news etiquette!
So rude and dangerous to question facts or one's parentage (even if it were presidential).
Biracial babies dropped from the sky like manna from heaven,
nobody knowing where they came from. They sure could work though
and fetch a cotton sack of cash down the river. You didn't hear it from me,
but some of them even got to ply their skills as "companions" to young gentlemen
in need of a side chick. What can be said, what can be said
of all the other specialized skills? Like carpentry and blacksmithing
and architecting. Shall I say, thank you, thank you, thank you
for that gig economy. Mo money, mo money mo money
to buy themselves (did they pay retail?) and their kin.
Who wouldn't be grateful for your gifts of Jesus and opportunity?
Mercy, mercy, me.
Mercy, mercy, me.Of course, you are not saying you taught us
the agricultural or artisanal? No, I'm sure you're not saying that.
We already knew how to sow having done it since the world
was new, and how to work the iron into beauty, and how to make
offal delectable for belly and soul. And then out of air and desire
we invented stuff like in the old days (check the Vatican's basement
for evidence of our historical genius). Flour mills, plows, gas masks—boy
oh boy would we need those—folding chairs, home security systems. Patents here,
patents there, patents pending everywhere. All over this land and and and
ooh, ooh, ooh ooh. Hey, maybe you taught us to sing, to give America
its American sound and look and pop? Like the swing in Presley's hips
or the blues in Gershwin's rhapsody. Nah. I'm just playing.
What could you know of chariots and still waters
until we told you? And religion? Your evil catechisms
and vengeful god kept us where you wanted us. But we all know
that was a theology fit for nothing. Chile, we had already
met God by the river where He molded dark earth and blew
His breath until we were a living soul. I could see if you claimed cruelty
and greed as your main lesson, the inhumane flowing like a fount,
but resilience? Man, please! We learned to survive you on our own.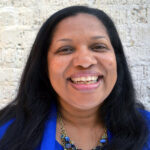 Dr. Jacqueline Allen Trimble is a National Endowment for the Arts Creative Writing Fellow, a Cave Canem Fellow, and a two-time Alabama State Council on the Arts Fellow. Her work has appeared in Poetry, The Offing, The Rumpus, Poet Lore, and other journals and has been featured by the Poetry Foundation and Poetry Daily. Her first collection, American Happiness, won the Balcones Poetry Prize, and her new collection, How to Survive the Apocalypse, was named one of the ten best poetry books of 2022 by the New York Public Library. Trimble is Professor of English and chairs the Department of Languages and Literatures at Alabama State University in Montgomery.