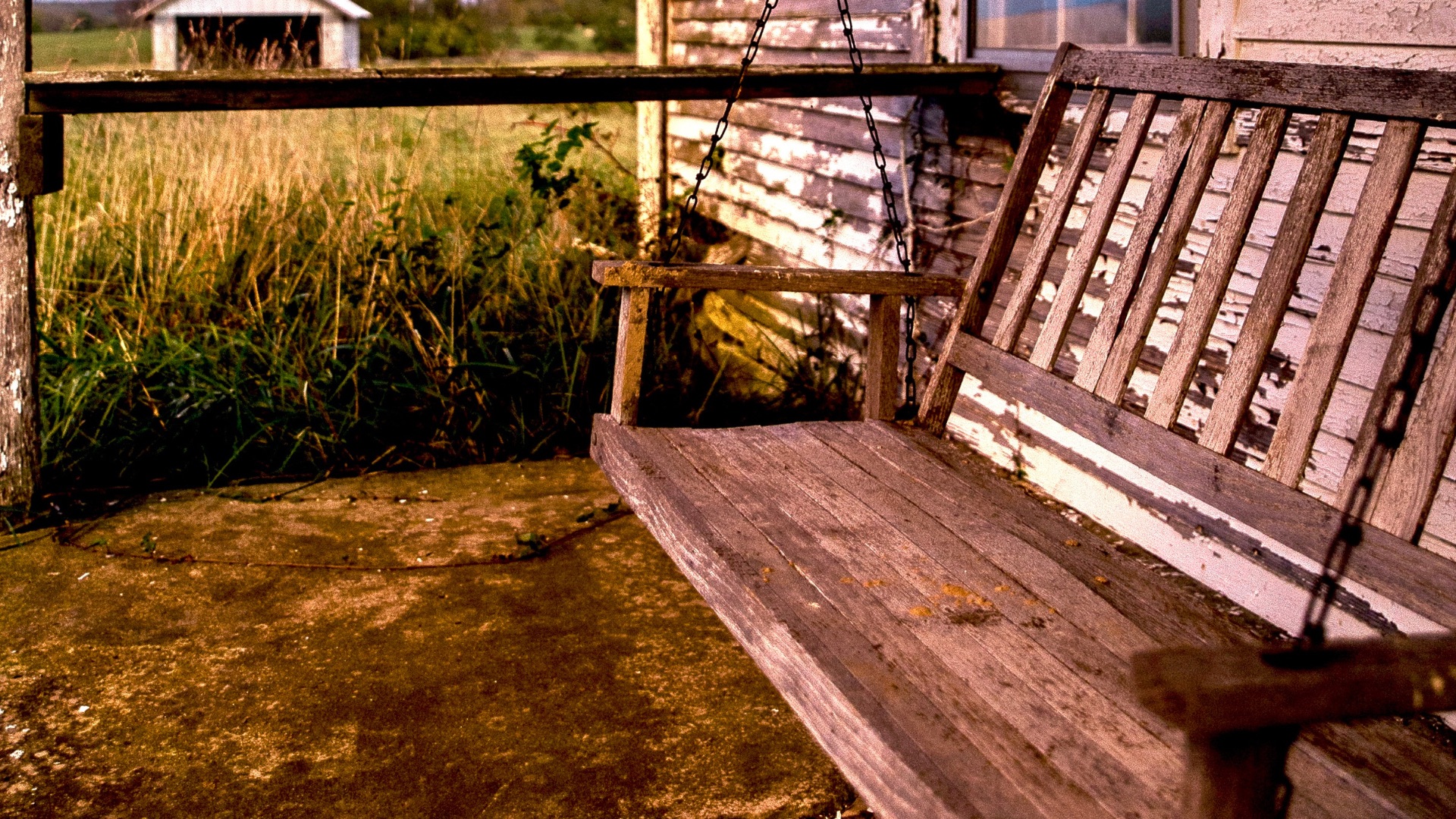 From the North Carolina mountains comes a poem to remind us that the simplest moments are the things for which we should give the greatest thanks.
I am thankful for evening porch sits with the one who holds my heart, listening to the distant night sounds while vinyl records spin in the background.
Sound and light and color dramatically change to match the season,
rich greenery and pretty pink skies collapse into soft golden and fiery hues.
The setting sun dances between swaying leaves
as dusky shadows move across the pine plank floor
in time to the music of seasonal cicadas and departing geese.
But most fall nights we sit and talk about the kids and wonder if they miss home,
forgetful that they're busy creating their own.
The same four deer — two mamas and two babies — make their way out of the woods and graze in the yard, occasionally glancing in our direction.
While the neighborhood's three-legged dog hobbles down the road toward home at the same hour each evening — precisely at 6:23.
I imagine where he's been and what he's been doing with his time.
Neighbors begin arriving home, carrying in belongings and the weight of their day,
"The world is too much with us, late and soon … we have given our hearts away," I think to myself.
And sometimes, in the heaviness of silence, a quiet burden, because I am sad that we didn't start evening porch sits before the kids left home.
We should have spent more time talking about our days.
They would have appreciated the simple and honest vulnerability of their parents.
But tonight, we are reminiscing and laughing and I am happy to be present in this moment,
Listening to the distant night sounds, while vinyl records spin in the background.
Marianne Leek is a retired high school educator who lives in western North Carolina and teaches part-time at Tri-County Community College and Tri-County Early College in Murphy, North Carolina. Her work can be found in Okra, WNC, Good Grit, Our State and Plateau magazines.