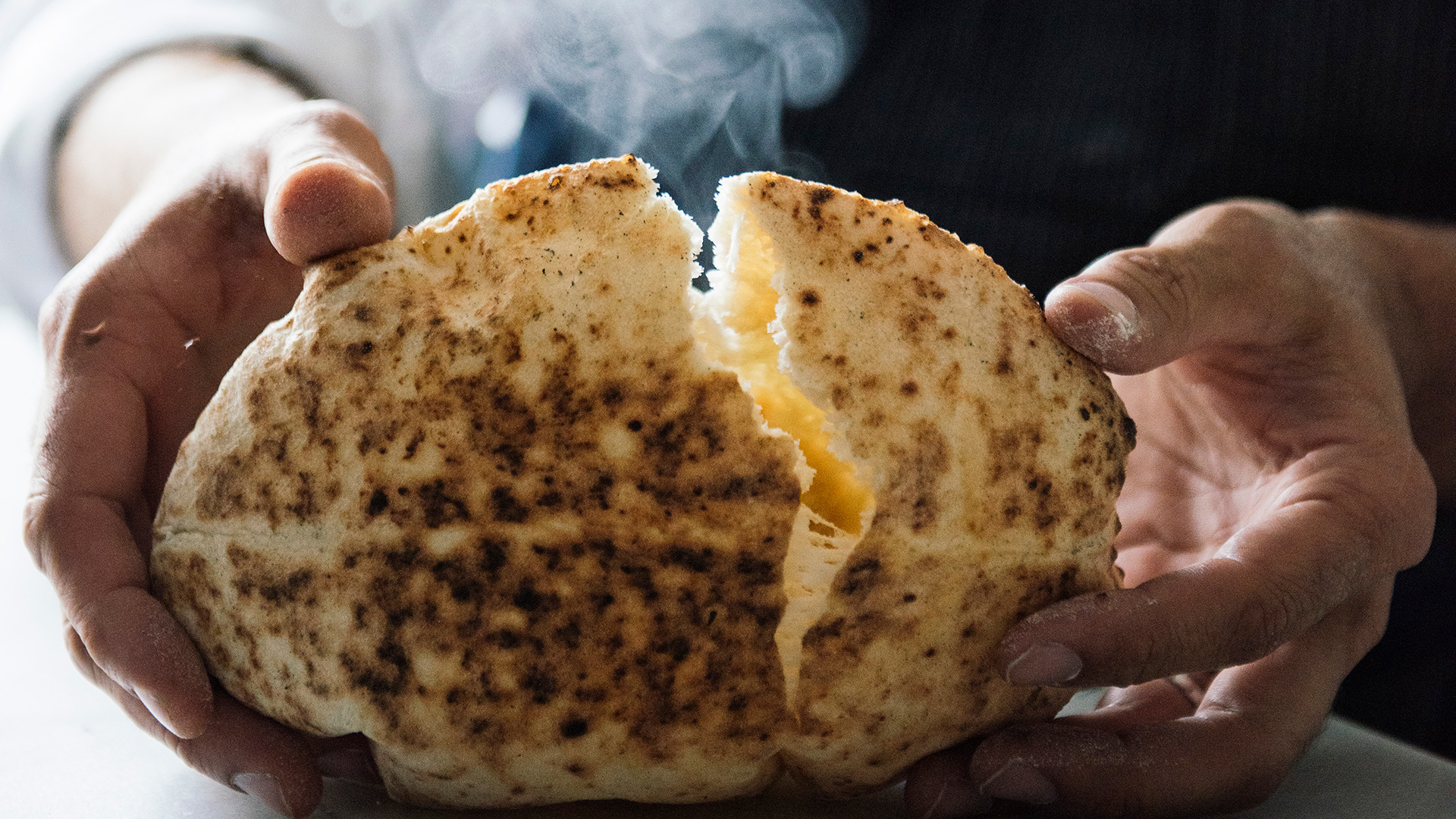 Southern, Just Seasoned a Little Differently
Five chefs with roots in Asia and the Middle East are changing Southern food. Today, they talk about how Southern food changed them.
"I want people to see me as myself: an immigrant, a son of immigrants, who chose to make the South his home, and in doing so became a Southern chef."
— Vishwesh Bhatt, I Am From Here
On August 29, 2005, Hurricane Katrina engulfed New Orleans with punishing Category 3 winds and storm surge that broke the Crescent City's levees and unleashed a torrent of gushing water. It destroyed homes, exiled residents, and left people seeking refuge on roofs, in makeshift boats and crowded together in the Superdome. 
The aftermath brought together a community that wanted to rebuild the restaurants, the churches, and the life they knew in New Orleans. Chef Alon Shaya came back to the city and what happened next cemented his identity as a Southerner.
In February 2006, the steakhouse at Harrah's Casino where Shaya cooked reopened, and his experiences preparing food in the streets of a devastated city informed his menu.
"We served redfish rubbed with Creole spices, plump crawfish tails crowned with creamy, sweet fat from their heads, [and] grillades [that] would sink into a mound of creamy white grits when you plunged your fork in," he wrote. "This…food…resonated with this place, this city, and the people who cared for it, among whom I now included myself."
"Southern cuisine is deeply influenced by a compilation of people and cultures—by the people from Europe that came here by choice and the people from Africa and the Caribbean that didn't."
But Southern food is not stagnant—it's the alchemy that happens when our region's people, their ancestors, and the place where everything grows combine. Shaya's Buttered Crab Hummus served at his flagship restaurant Saba (means grandfather) tells the story of his childhood in Israel seasoned with the soulfulness of his 20 years cooking in the American South. In 2015 and 2016 he took home back-to-back James Beard Awards for best chef and best new restaurant.
"Southern cuisine is deeply influenced by a compilation of people and cultures—by the people from Europe that came here by choice and the people from Africa and the Caribbean that didn't. The food we eat is part of an evolution of how survival, tradition, practicality, love, and hope came together on our plates," said Shaya.
Like Shaya, an entire generation of Southern-identifying chefs with culinary roots in the Eastern hemisphere have made the South their home and transformed our cuisine. As a result, we've moved beyond seeing congregations of ethnic restaurants on certain streets or in particular neighborhoods. Instead, we find those cuisines blending in, new flavors going into the gumbo pot of Southern food. Now fried okra seasoned with chaat masala evokes a blend of traditional Southern fare with an Indian flavor profile; whole Gulf fish roasts over open flame coated with tahini, toasted pine nuts, and Israeli herbs; star anise, ginger, and lemongrass scent an apple pie drizzled with fish sauce caramel—the line of where Southern cuisine begins and ethnic food ends continues to blur with each generation, growing into dishes that reflect a changing population.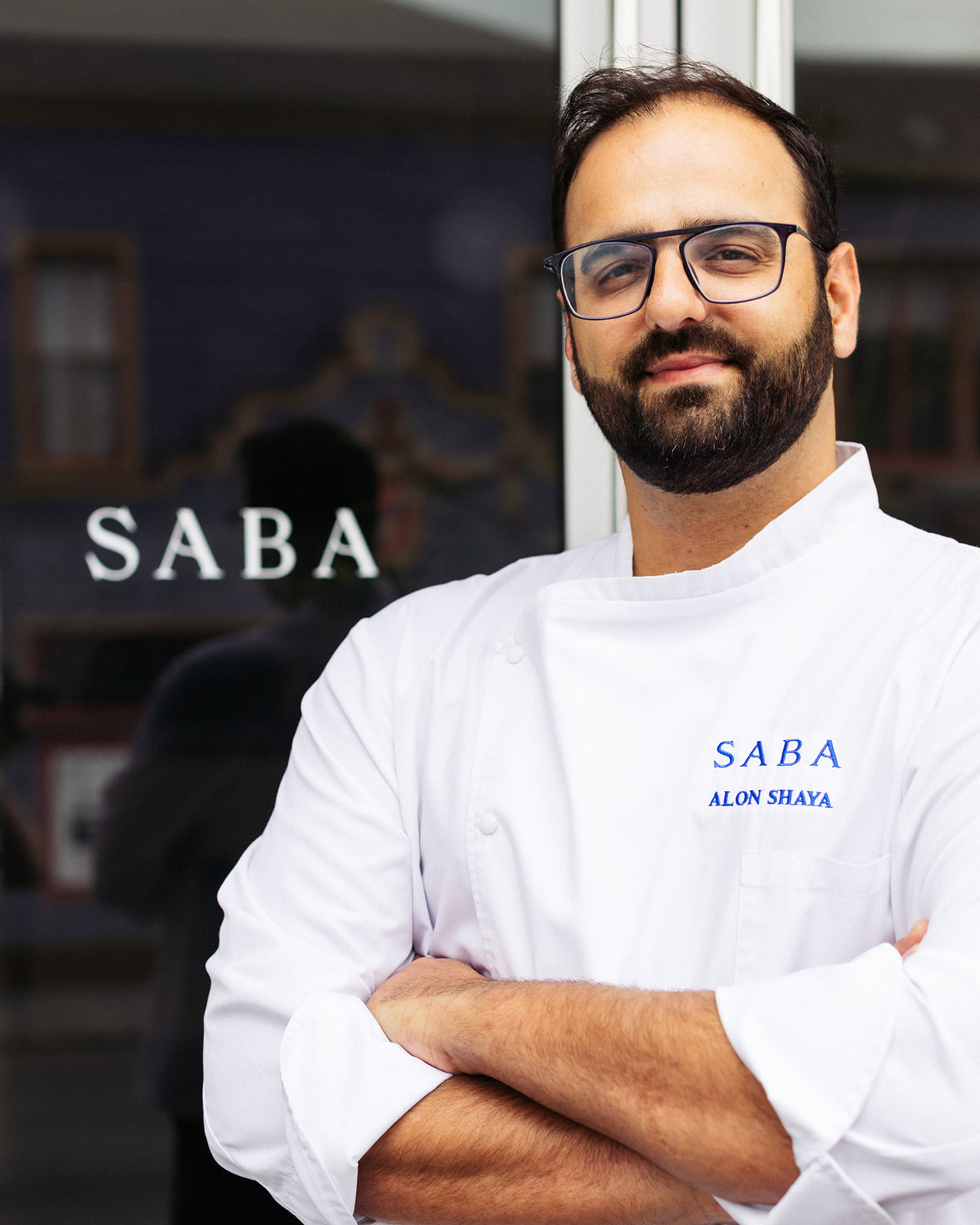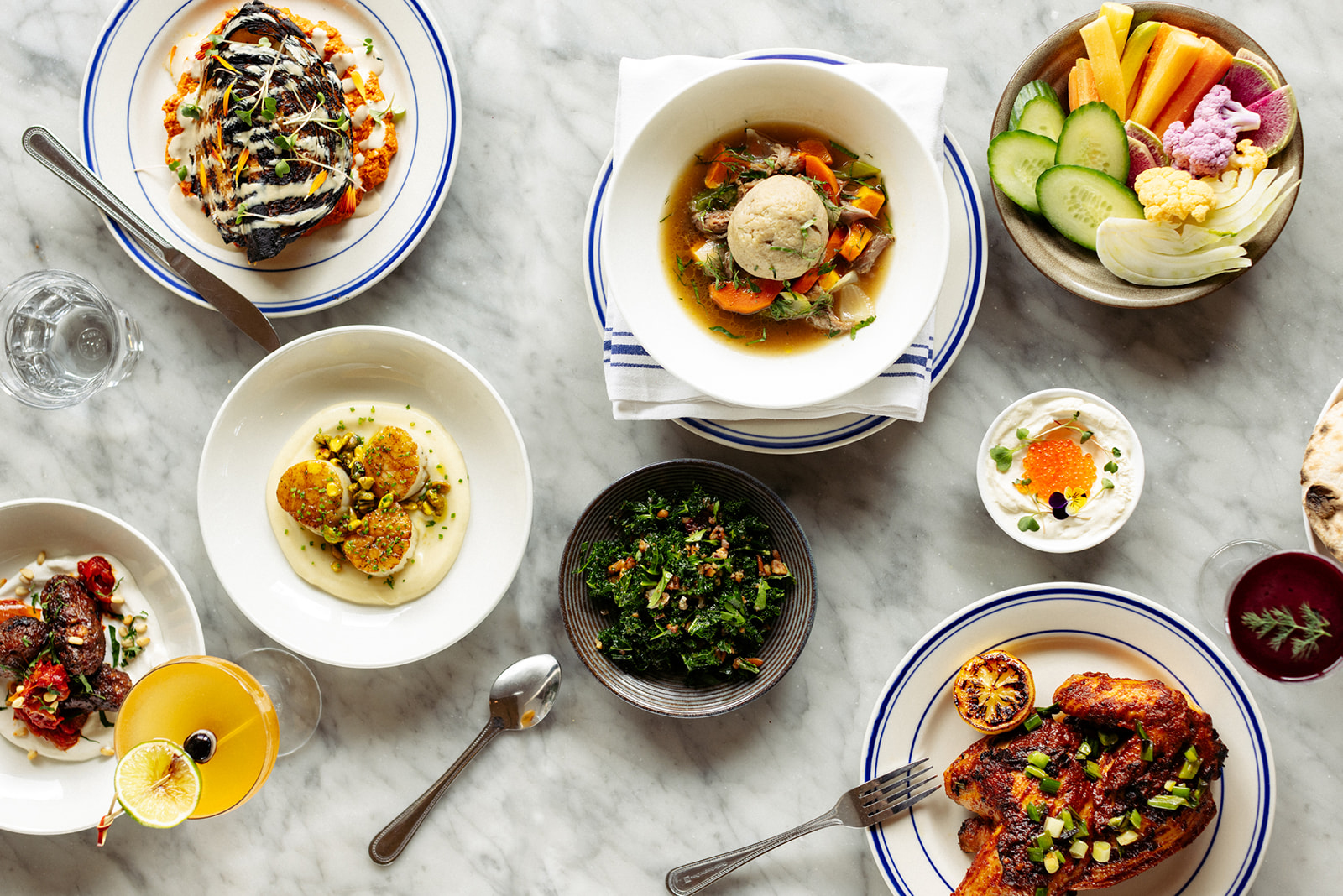 Changing the Cooking Story
Vishwesh Bhatt, James Beard Award winner and chef at Snackbar in Oxford, Mississippi, also sees Southern food as dynamic. 
"Look at the Mississippi Delta: you have Lebanese, you have Chinese, you have Mexican, and the cuisine of that small area constantly evolves with the population," Bhatt says. "Hot tamales are a normal Mississippi food, but how did they get here? How did kibbeh (a blend of ground meat, cracked bulgur wheat, onion, and aromatic spices, deep fried into savory nuggets), which some have likened to meatloaf, become a staple in a place like Leland, Mississippi? Why are there spaghetti dinners at churches? Because the Sicilians came to New Orleans."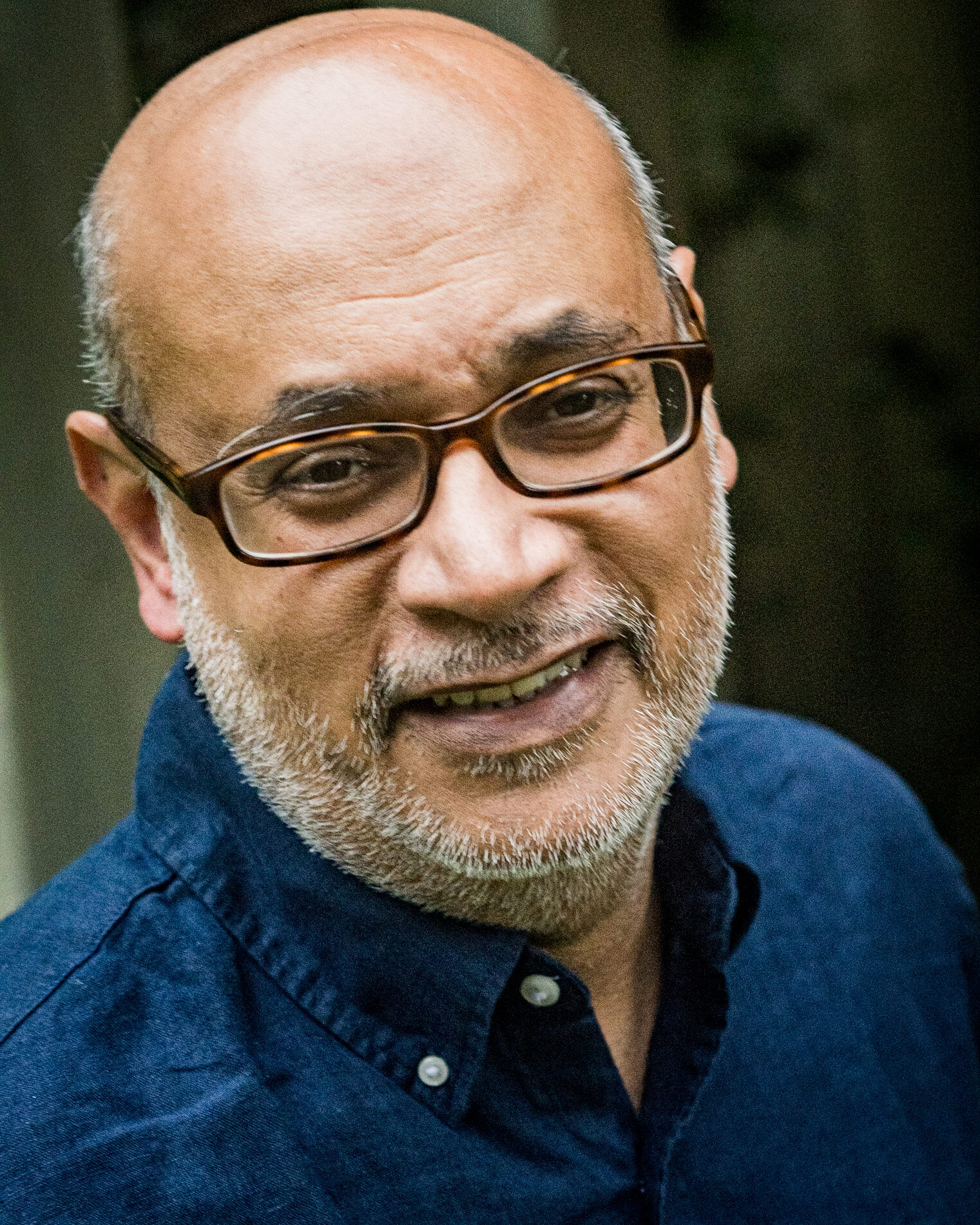 For Bhatt, Southern cuisine is the fish out of the gulf, the collard greens plucked from fertile Mississippi soil, the okra picked at the sultriest summer moments. It's slower, and the ingredients mean something to the people growing and harvesting. 
"But then what happens to that food when it gets in new [settlers'] hands?" he asks, elaborating. "That transition from cornbread to tamales didn't happen overnight, and cornbread didn't go away. We just added gradually. As people come and leave their mark on a place, the food evolves."
Nikhil Abuvala, chef and owner of Roux 30A and Nanbu, leaves his mark in Grayton Beach, Florida. His dishes reimagine what Southern ingredients and techniques can yield when given an Asian flair. His slow-cooked shrimp and grits are redolent with Indian spices and yogurt. He serves a steaming bowl of ramen filled with collards, corn, and Benton's bacon. Raised by his Indian family in Atlanta, Georgia, Nikhil ate slow-cooked lentils and braised vegetables. But he also spent Sundays at church with Ms. Truitt, his caretaker, and then went to the potluck dinner afterward. 
"There was cornbread, beans, braised pork, collards, and ribs," Abuvala recalls. "Those ingredients and that tradition of communal dining transitioned well with my Indian heritage. Collard greens in the South are saag in India—the same type of dish, just different spices."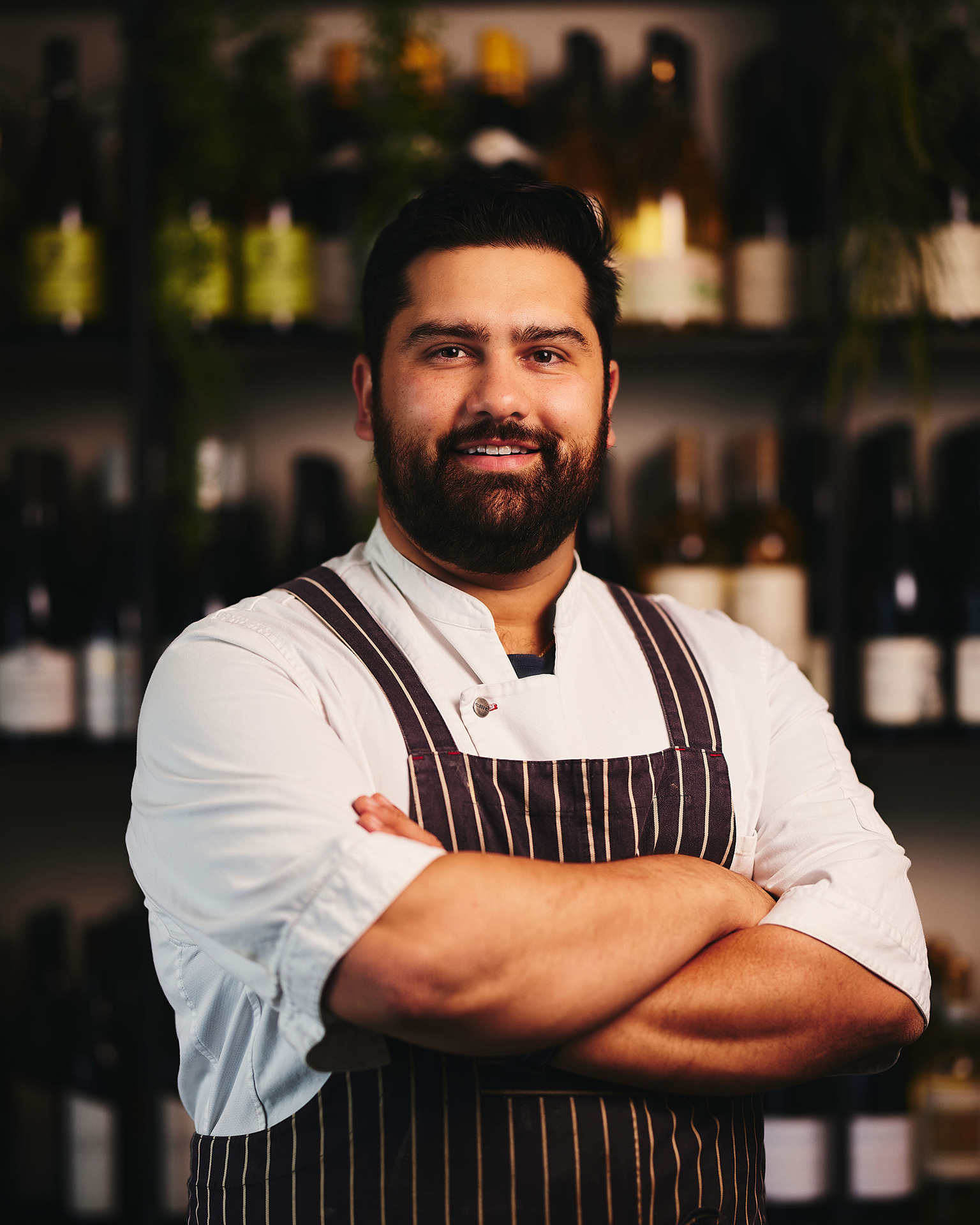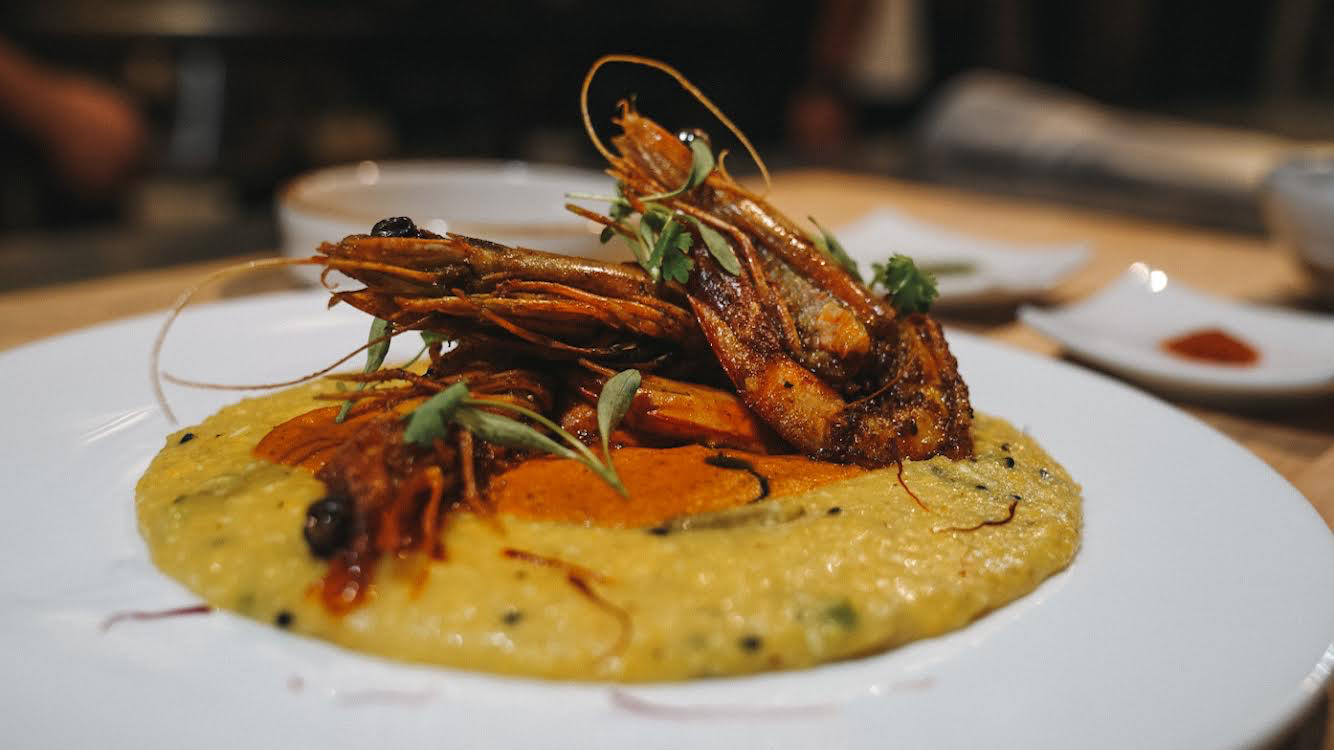 Making friends with the locals
James Beard Award semifinalist and Michelin Award-winning chef Niven Patel started a farm in Homestead, Florida, about 40 miles south of his two restaurants in Miami, to cultivate fruits, vegetables, and herbs typically used in Indian cuisine that thrive in the tropical climate. His first restaurant, Ghee, is a love letter to his Indian roots and the dishes he grew up eating in the U.S. Orno, his latest venture, extends the story with seasonality, sustainable fish, and fresh, simple ingredients sourced locally.
"The South brings a lot of soul to their cuisine, which translates to how I love to cook and eat," Patel says. "Southern cuisine is about cooking with great ingredients and sharing that with your family. I was born in Valdosta, Georgia, but grew up in Jacksonville, Florida, with an extended family forty people deep. Every weekend we got together around a great meal."
His two-acre farm, Rancho Patel, started as a lesson to his cooks eight years ago. He saw one slice an heirloom tomato for a dish, then throw away the half he didn't use. Patel decided they must understand the work that goes into everything that comes through the restaurant door. 
"I know I wasn't born here, but this is where I have made my home. My food, while very much influenced by my childhood in India, is my interpretation of the way we eat here in the American South."
"We converted my backyard into a full-on farm," he says. "I involved the whole team in the process, and it became the foundation of everything we're doing now. The love, the care, it all starts with the farm."
Weekly trips to the market with his dad taught Bhatt about respecting the work of the farmers, and nurtured his deep knowledge of vegetables, from seasonality to preparation. Valuing where ingredients come from and the people who produce them resonated throughout his time working with the best culinary minds in the U.S. and informed much of who he is as a chef. In his cookbook memoir, a nominee for a 2023 James Beard Award (to be presented June 3) for cookbooks with recipes focused on U.S. foodways, I Am From Here: Stories and Recipes From a Southern Chef, Bhatt writes, "Cooking is my profession, of course. But it defines so much of who I am.… It's how I make sense of the world and my place in it.… I know I wasn't born here, but this is where I have made my home. My food, while very much influenced by my childhood in India, is my interpretation of the way we eat here in the American South."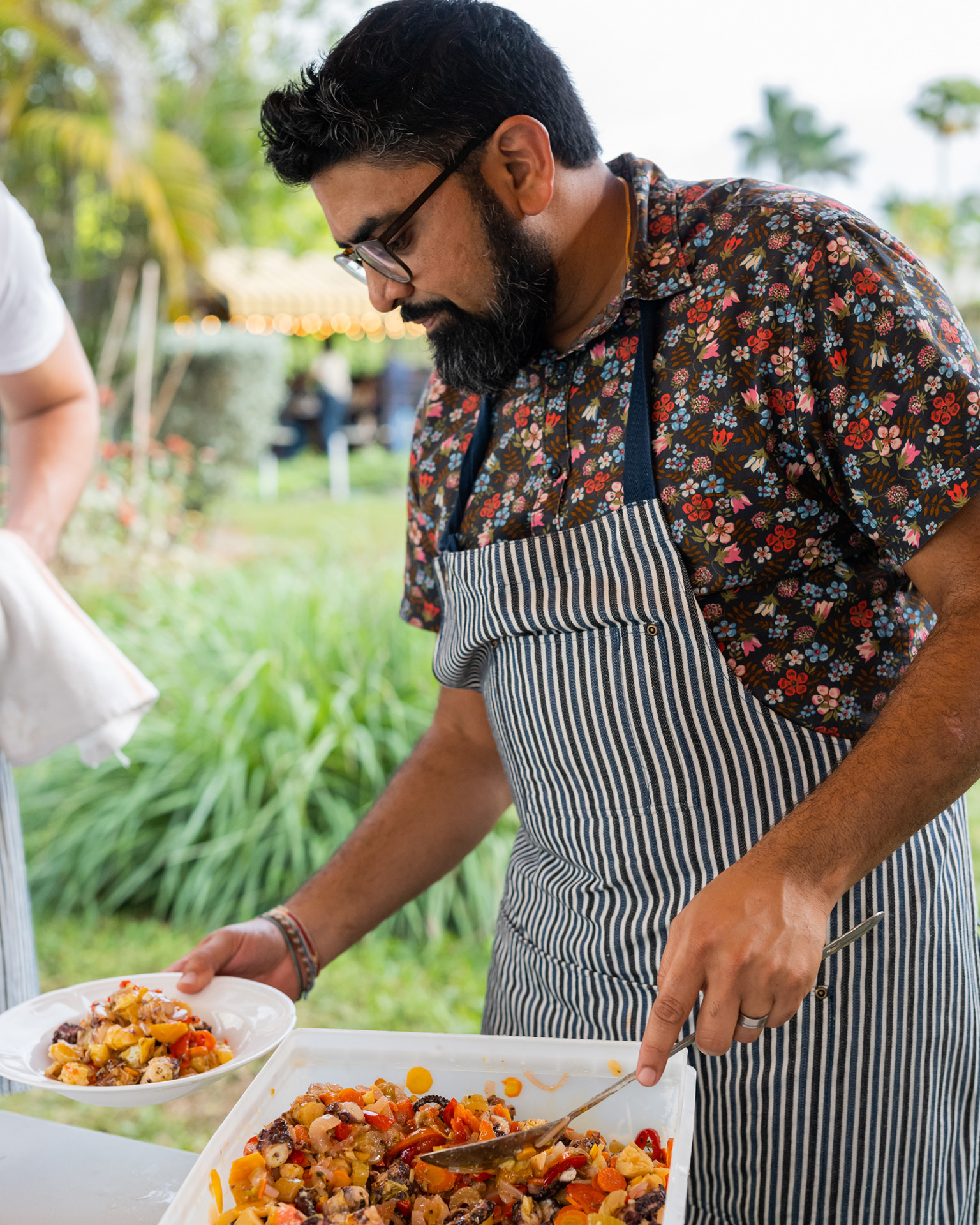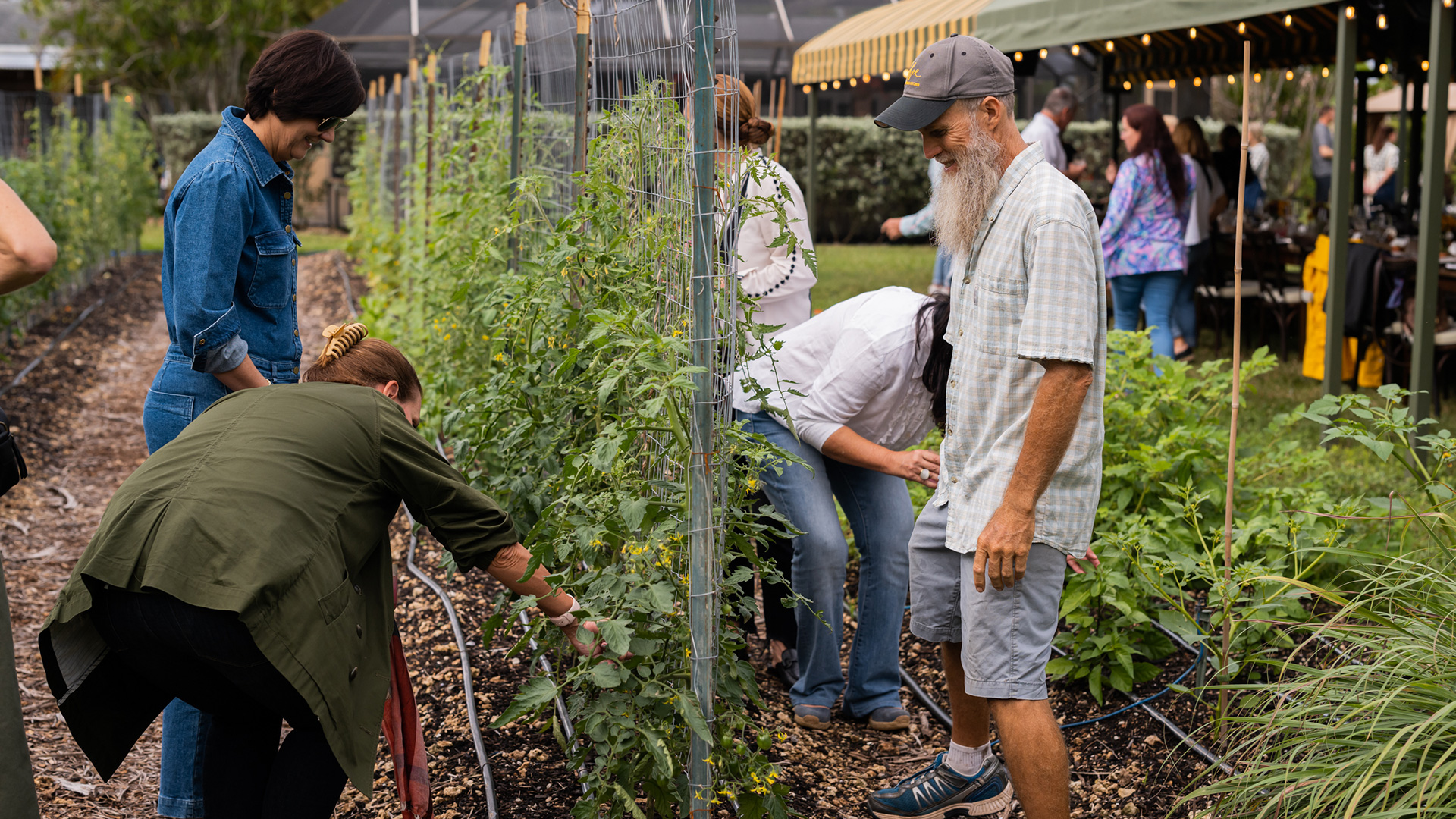 Weaving the Great Southern Fabric
In Houston, Texas, James Beard Award finalist chef Christine Ha showcases her interpretation of eating in the American South through a Vietnamese lens. The playfully named "Nguyen-er Nguyen-er Chicken Dinner!" on the menu at her restaurant Xin Chao pays homage to the iconic Southern fried chicken, but seasoned with some of her heritage in the form of lemongrass buttermilk and crispy rice flakes, scented with the leaves of the Southeast Asian herb pandan. 
"I think in the South, no matter what culture you're from, food always plays an important role in our daily lives, holiday gatherings, get-togethers, and celebrations," Ha says. "What brings us together in the South is how we celebrate food and the importance of what it means to us no matter what culture you're from, or what country you're from."
Food is always changing. Whether you're Scotch, Senegalese, or Filipino, once you're handed a set of ingredients, you figure out the best way you know to cook it—usually the way your ancestors taught you. Then, across generations, methods change.
"I never felt Vietnamese enough at home. At school, I never felt American enough. As a middle-aged woman, I'm much more comfortable with the idea that you can be an intersection of things—I can be both Vietnamese and American."
"That doesn't mean that [heritage] is forgotten, because we still learn those dishes," Bhatt says "It's like a drop of ink in water. Initially, it's concentrated where it [lands], and then slowly dissolves. The color of the water changes, but it's still water." Like that ink, he says, "food absorbs cultures into this great Southern fabric."
As more immigrants found their way to the South, planted roots, and raised families, eggplant, bitter melons, and curry leaves started showing up in grocery stores beyond the small ethnic markets where they started. By 2017, Bhatt had organized a supper series, Brown in the South, that highlighted the diversity of southern cuisine and the chefs cooking it. In 2020, Chef Serigne Mbaye started holding pop-ups with a menu that blended the cajun and creole food of New Orleans mixed with Senegalese culture. In 2022 he opened a brick-and-mortar location, Dakar Nola, the hottest ticket in town. Slowly, recognition from the food media started trickling into places like Asheville, North Carolina, where Chai Pani, a small restaurant serving Indian street food, was crowned by the James Beard Foundation in 2022. The 2023 finalists include Mbaye, nominated for Best Emerging Chef, and other chefs and restaurants in the South whose cuisine isn't historically associated with our region.
For Ha, it's not about recreating the dishes of her parents' generation; it's about telling her own story: being of Vietnamese heritage, American-born, and Texas-raised. Her parents came to the U.S. as refugees, escaping the fall of Saigon. Growing up in Texas, her mom cooked traditional Vietnamese food, but barbecue, Gulf Coast seafood, cajun cuisine, and Tex-Mex surrounded Christine. 
"I never felt Vietnamese enough at home," she says. "At school, I never felt American enough. As a middle-aged woman, I'm much more comfortable with the idea that you can be an intersection of things—I can be both Vietnamese and American."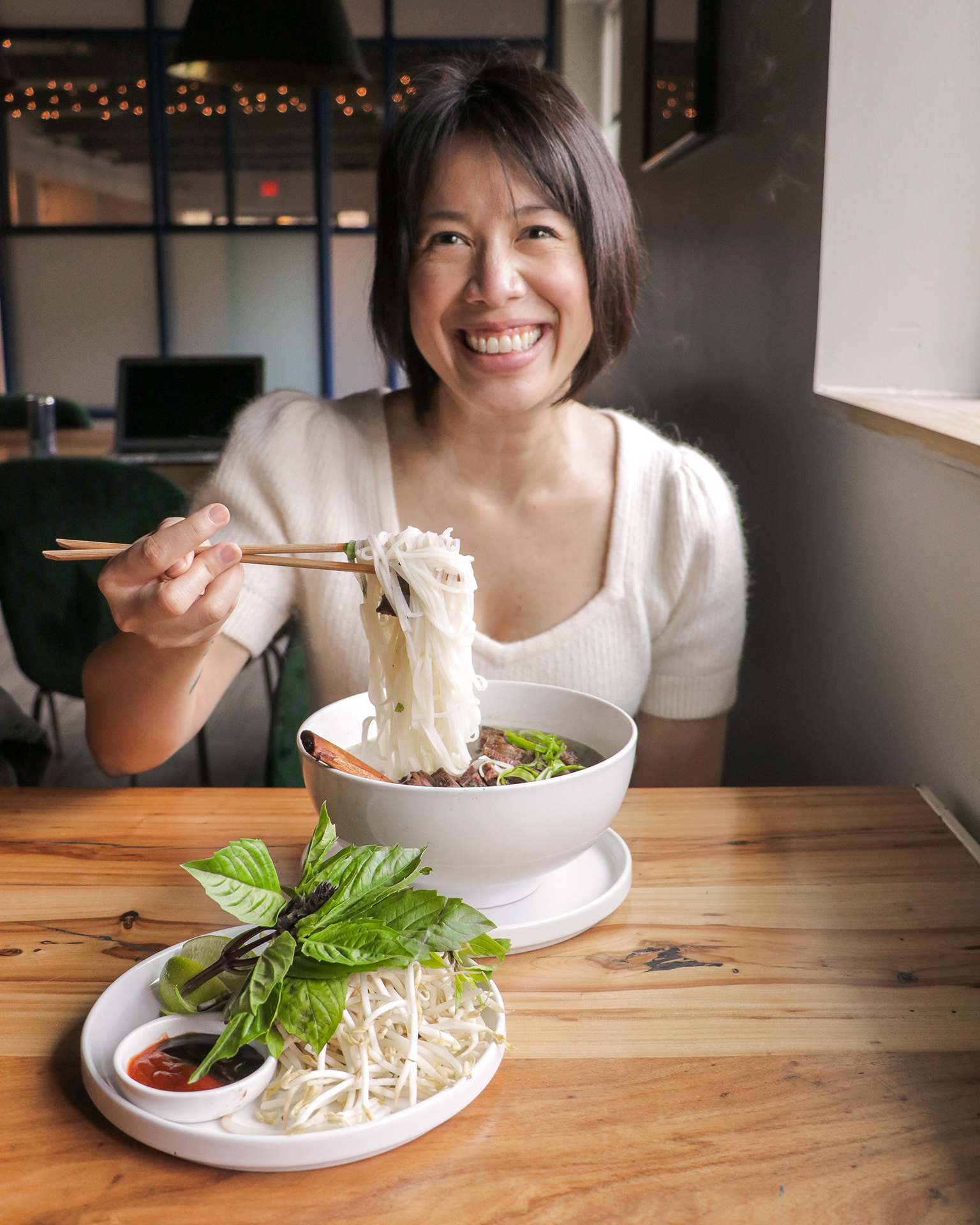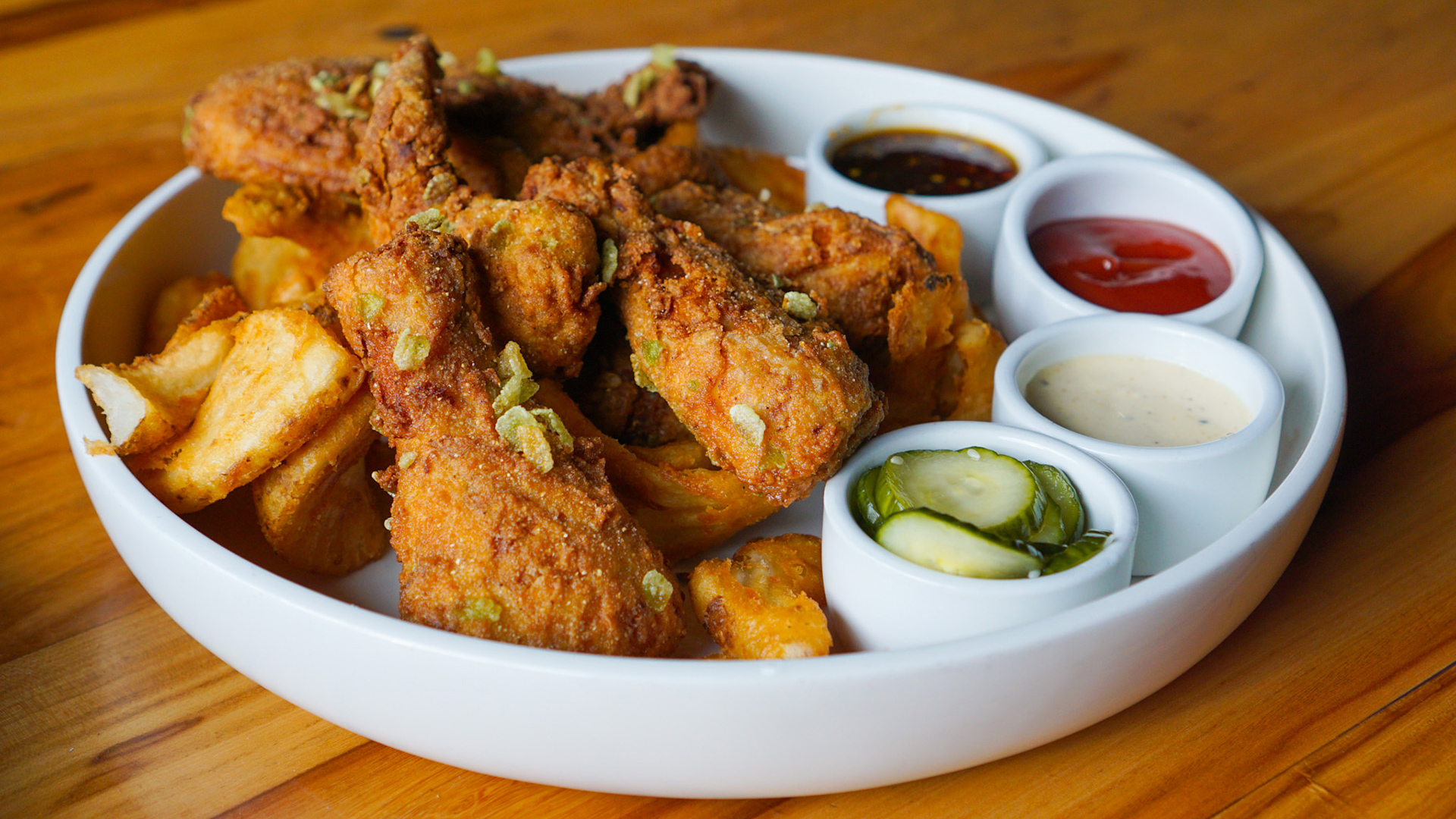 Soulfulness and Storytelling
Like many of us Southerners, Ha's mom didn't cook from recipes. When she passed during her daughter's teenage years, there were no written directions for young Christine to follow. 
"Coming into adulthood, my journey with food revolved around chasing her memory, trying to replicate the dishes that I grew up eating that she cooked, to commune with her spirit," Ha says. "I want to pay homage to my culture and respect where my parents and ancestors came from. Unless you are a Native American, at some point your ancestors were foreign to the U.S. In some ways, we're all Americans, in that we all come from different cultures. I think there's something beautiful about tasting and seeing all these different cultures coming together [on a plate]."
For Shaya, the connection to the soulfulness and storytelling intrinsic to the South's culinary narrative embodies how he cooks and thinks. 
"Even though I cook the food of my childhood and my grandparents, which is rooted in the Middle East and Eastern Europe," he says, "my food is deeply influenced by the natural resources Louisiana provides us."
Food is any immigrant's most vital link to who they are and where they come from. As generation after generation of chefs absorb Southern cuisine—and Southern cuisine absorbs their cooking—the story of Southern food evolves into something that no longer feels foreign, becoming something that feels like home.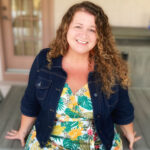 Carrie Honaker is a Florida-based food and travel writer who is never sure where she will land next, but knows it will involve messy eating, a spicy Tempranillo, and finding the local farmers market. She has hauled oyster cages off the Forgotten Coast of Florida, harvested indigenous crops with the Abenaki Tribe in Vermont, learned to make beef patties from a Jamaican auntie, made Guavaberry Liqueur with a seventh-generation distiller on St. Maarten, and stomped cacao pods in Grenada. She writes about food, drink, travel, and culture for Bon Appetit, Conde Nast Traveler, Wine Enthusiast, Fodor's Travel, Travel + Leisure, Food & Wine, and many more.