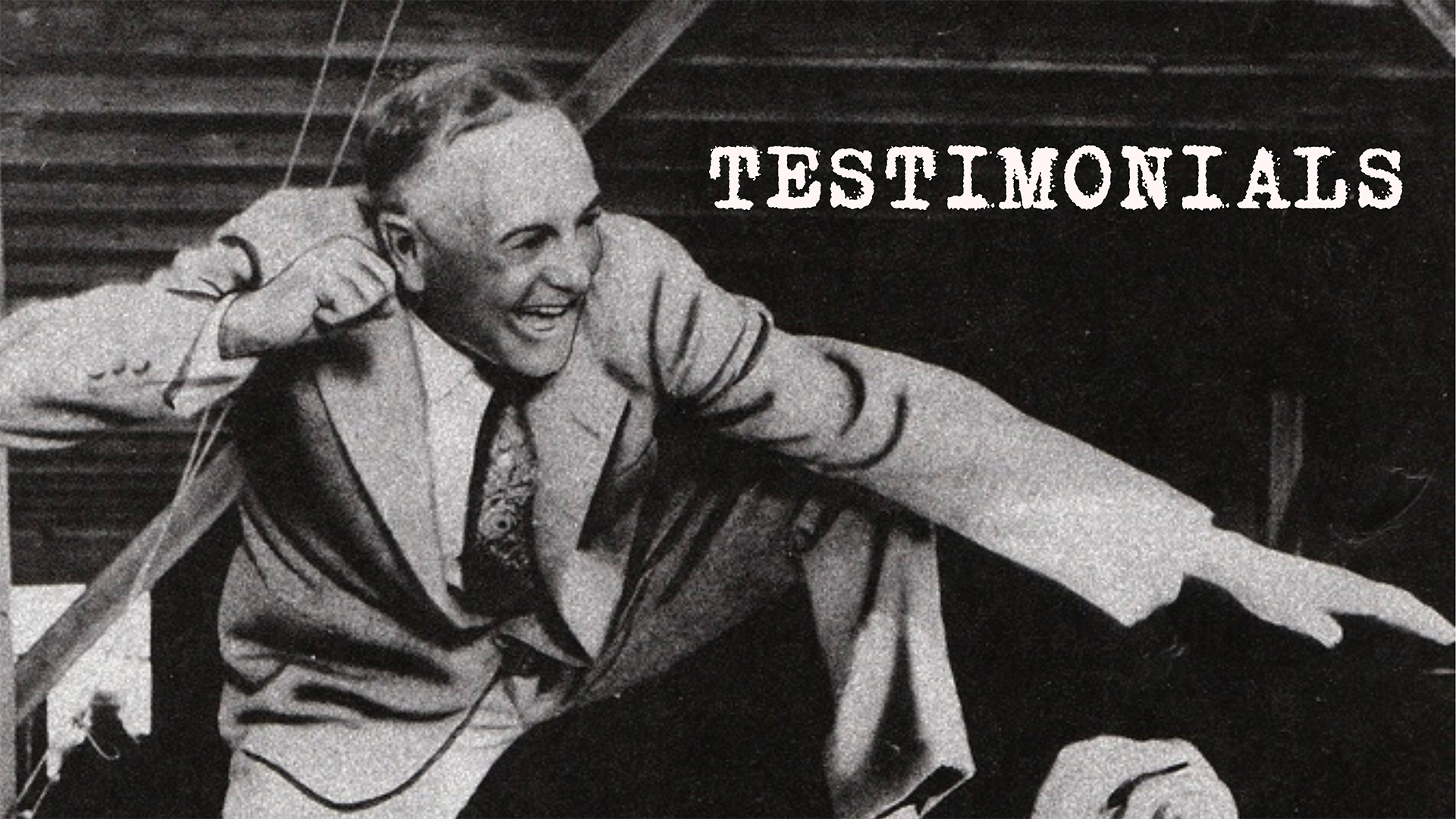 Why Salvation South Matters
Testimonials from the storytellers who bring their work to Salvation South
"Expands Notions of what the South is"
Silas House is a New York Times and USA Today bestselling author of seven novels, including Lark Ascending, which won the 2023 Southern Book Prize. As a music journalist he has profiled artists such as Lucinda Williams, Kacey Musgraves, Tyler Childers, Jason Isbell, and many others. Recently he has been published in Time, The Atlantic, The Washington Post, and many other publications. He currently serves as the poet laureate for the Commonwealth of Kentucky.
Ray McManus's poems and prose have appeared in many journals and anthologies. His poems can be quirky, sometimes funny, sometimes quite dark, often both at the same time. In June of last year, he contributed seven poems to Salvation South, one of which has gone on to be the title work of his newest collection of poetry, The Last Saturday in America, due out in 2024 from Hub City Press. His first book, ­­Driving Through the Country Before You Are Born, was selected by Southern poet Kate Daniels and published by USC Press in 2007. Since then he has gone on to publish three more books: Left Behind (published by Stepping Stones Press in 2008), Red Dirt Jesus (selected by Alicia Ostriker for the Marick Press Poetry Prize and published by Marick Press in 2011), and Punch. (published by Hub City Press in 2014, and winner of the 2015 Independent Publishers Book Award). McManus also co-edited the anthology Found Anew with USC Press in 2015.
"The Persistence of Hope"
Ellen Corry, at age nineteen, became the youngest writer ever published in Salvation South with her essay, "The Ever-Changing Colors of the South," which was published in June. Originally from Watkinsville, Georgia, she is a sophomore in the Tisch School of the Arts at New York University in Manhattan.
A Happy birthday From a Poet Laureate
Beth Ann Fennelly, Poet Laureate of Mississippi from 2016-2021, teaches in the MFA Program at the University of Mississippi where she is a four-time teaching award winner. She's received grants from the National Endowment for the Arts, the United States Artists, the Academy of American Poets, and a Fulbright to Brazil. Her work has won a Pushcart Prize and three times been included in The Best American Poetry Series. Fennelly has published three poetry books: Open House, Tender Hooks, and Unmentionables, and a book of nonfiction, Great with Child, all published with W. W. Norton.
Charles McNair, a native of the Yellowhammer State of Alabama and frequent contributor to Salvation South, released his first novel, Land O' Goshen, to critical acclaim. It was a nominee for the Pulitzer Prize for fiction in 1994. His other novels are Pickett's Charge and The Epicureans. He currently lives in Bogota, Colombia.