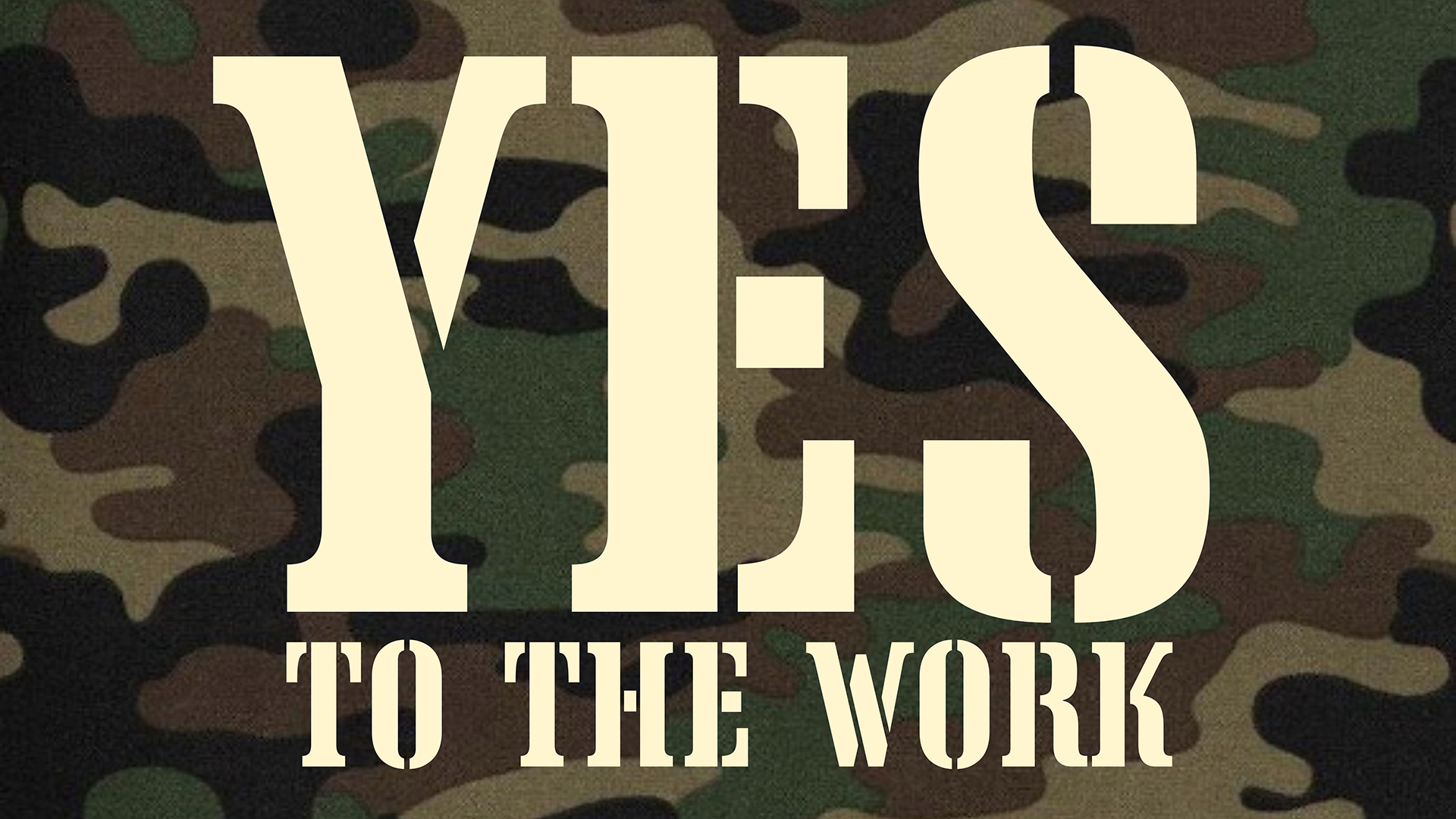 Verses for (and by) Veterans
Five poets on the complex undercurrents of military service.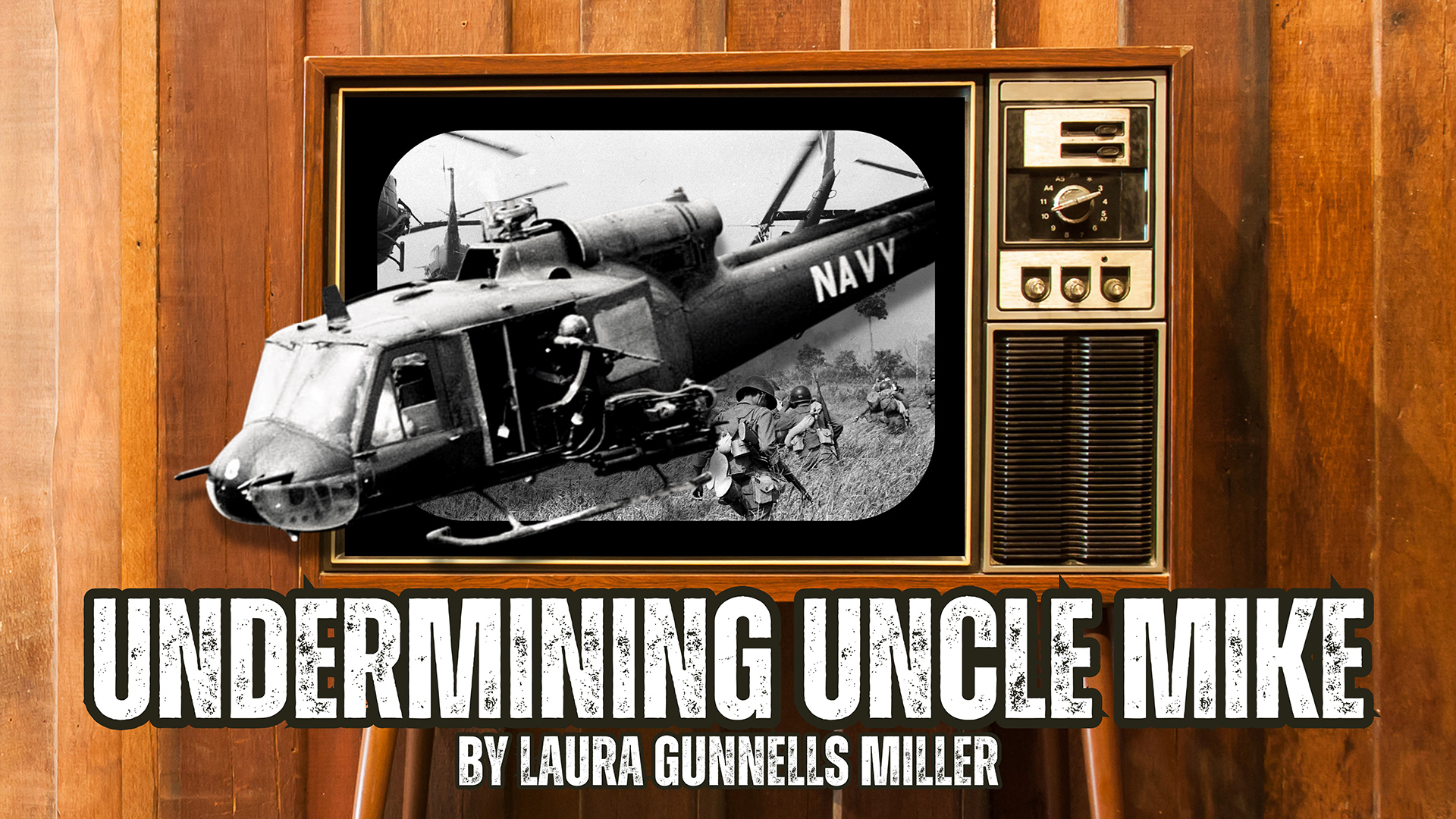 Amidst the hush-talk of adults, I never pictured
Uncle Mike wading through murky canals
in Vietnam, the stench of rot and fear thick
as the enemy unseen in the jungles. Nor 
did I understand why his return to rural Tennessee
was as voiceless as reconnaissance. He bore
the camouflage of obscurity, confronting
another enemy: nightly news bombardments 
served on black and white TV, the media
propelling videos of helicopters swooping
to the propaganda of protests, shouts
of baby killer. What did that even mean? 
Maybe it was in his genes, but I say
the onslaughts dug most of the trenches
in his haggard face, planted the landmines
that indiscriminately detonated,
that indiscriminatethe casualties unknown.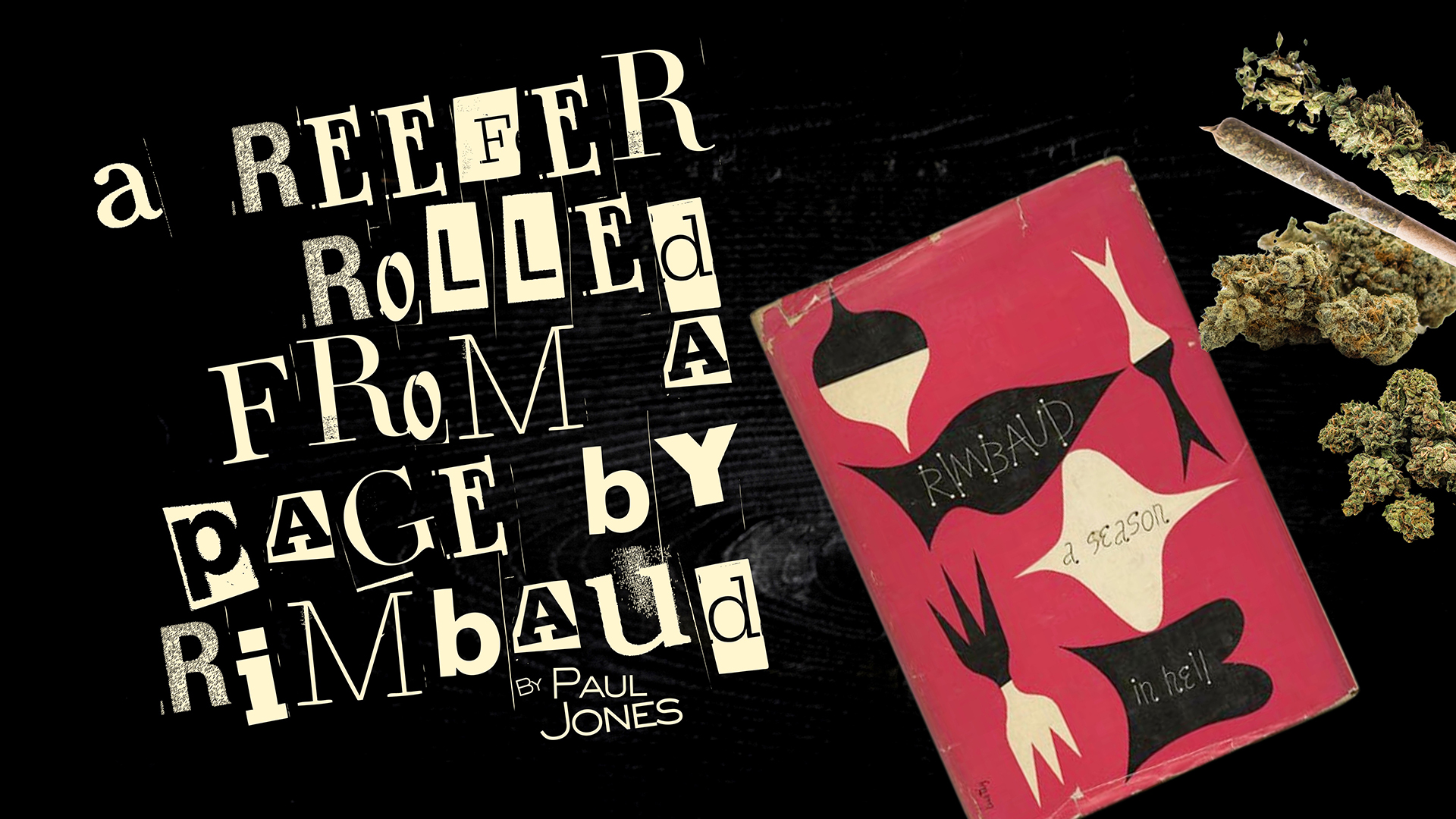 Since Saigon, you thought you were Rambo
and Rimbaud rolled into one. Let's roll one.
I'll just rip a few pages from the book,
A Season in Hell, you bought in 'Nam.
It is printed on light rice paper.
It burns in a slow and even taper,
a stout doobie that could last all night.
What's life without a little sacrifice,
a little giving up the past, a puff
and so much trouble rises and drifts off.
That's what I'm talking about. Let it go.
Don't keep it inside. Try to make nice,
try to keep the situation calm.
You are such a ticking time bomb,
an overwound clock, set to go off.
No one, including you, knows just how
large your blow up will become. Hardly
anyone can escape your terror—
even you, my old friend, even you.
You call for plagues to choke you with sand,
with bleeding. If a firing squad were here,
you'd say "Shoot me now" after biting
at their butts and their guns. It's all fighting.
All bad luck. All pain in place of beauty.
Not long ago, we lived one big party.
As best I can recall, love was everywhere;
we had all the wine and weed we needed.
Now it's as if I met the Lion of God
standing guard over the Gates of Hell.
It's as if you hold a tall lightning rod,
teasing a thunderstorm as steady rain falls.
Leave that shit with your demons, they know best
how to strangle joy, how to curse the blessed.
We are angry, broken, far from salvation.
What we've earned now is peace, smoke, and rest.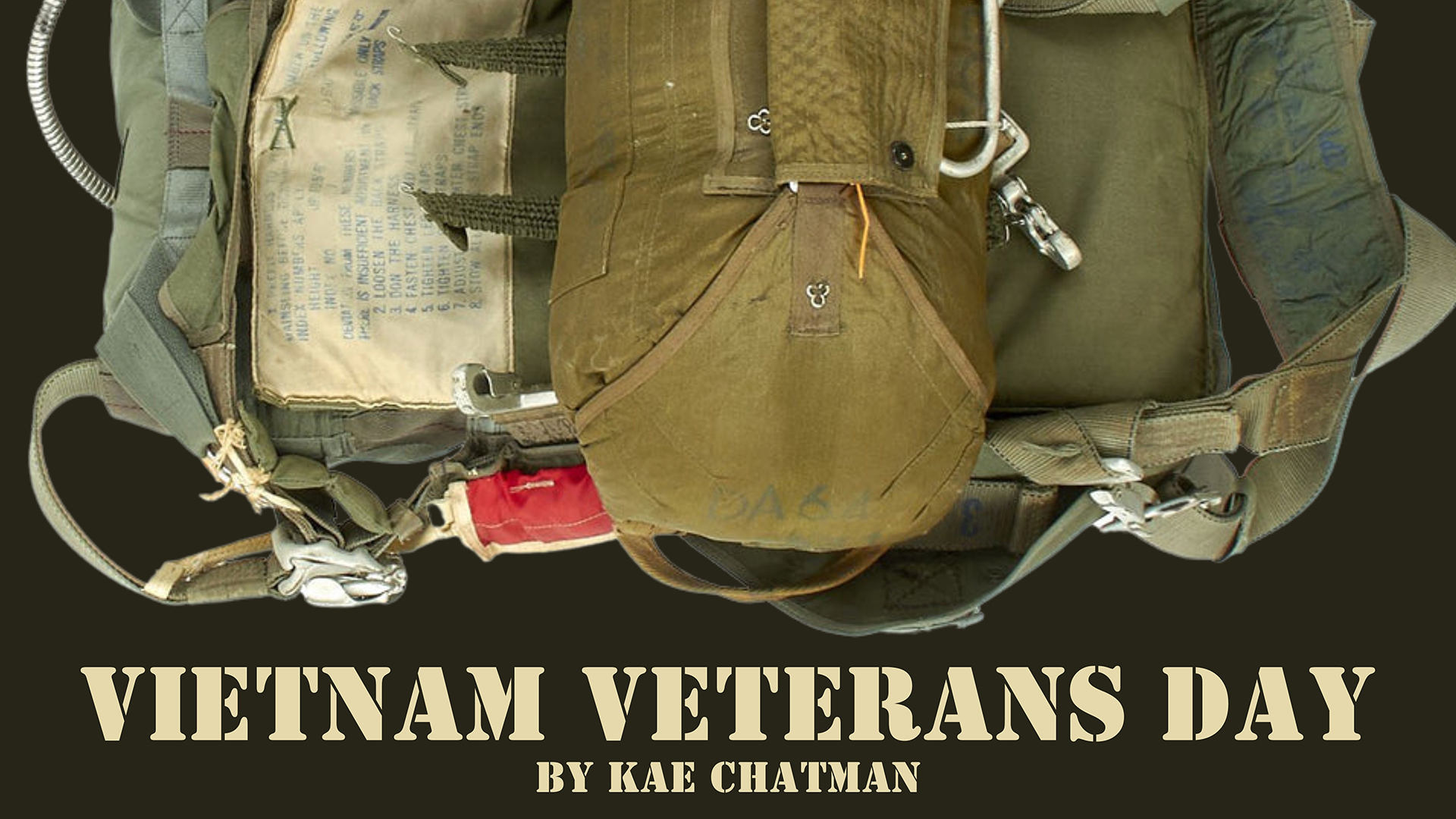 Even when they shipped home alive,
the grunts didn't return.
Their hearts were hollow
as the steel pots on their heads,
their empty holsters,
bayonets stashed in their rucksacks,
wrapped in letters from home.
Hello son, went to Kroger's for the Wednesday bargains.
The United States of America proclaimed
Greetings, PFC, snap out of it.
Uncle Spicer licked his burnt biscuit fingers.
Aunt Bessie gobbled four turkey legs.
The family tapped messages in silverware code
to cousin Jerry the Christmas after Vietnam.
Shut up about the war you lost.
Pass the sweet potato pie.
All the vets knew a guy whose parachute
didn't open, how the medics, under enemy fire
arrived after he dropped like a bag of weed.
As a Spec 4 radio op from the dead boy's squad
wrote down his final five words:
"Glenda, baby, I love you."
That Spec 4 got stoned and screamed at the CO,
"Scatter his ashes at West Point
after that huge fucking victory parade
you're planning for us, sir."
Had it been World War II
that Spec 4 would have been court-martialed.
But in Nam, the CO talked in his sleep,
repeating, "Glenda, baby, I love you,"
over and out again, a hundred times every night
for years, even after his divorce was final.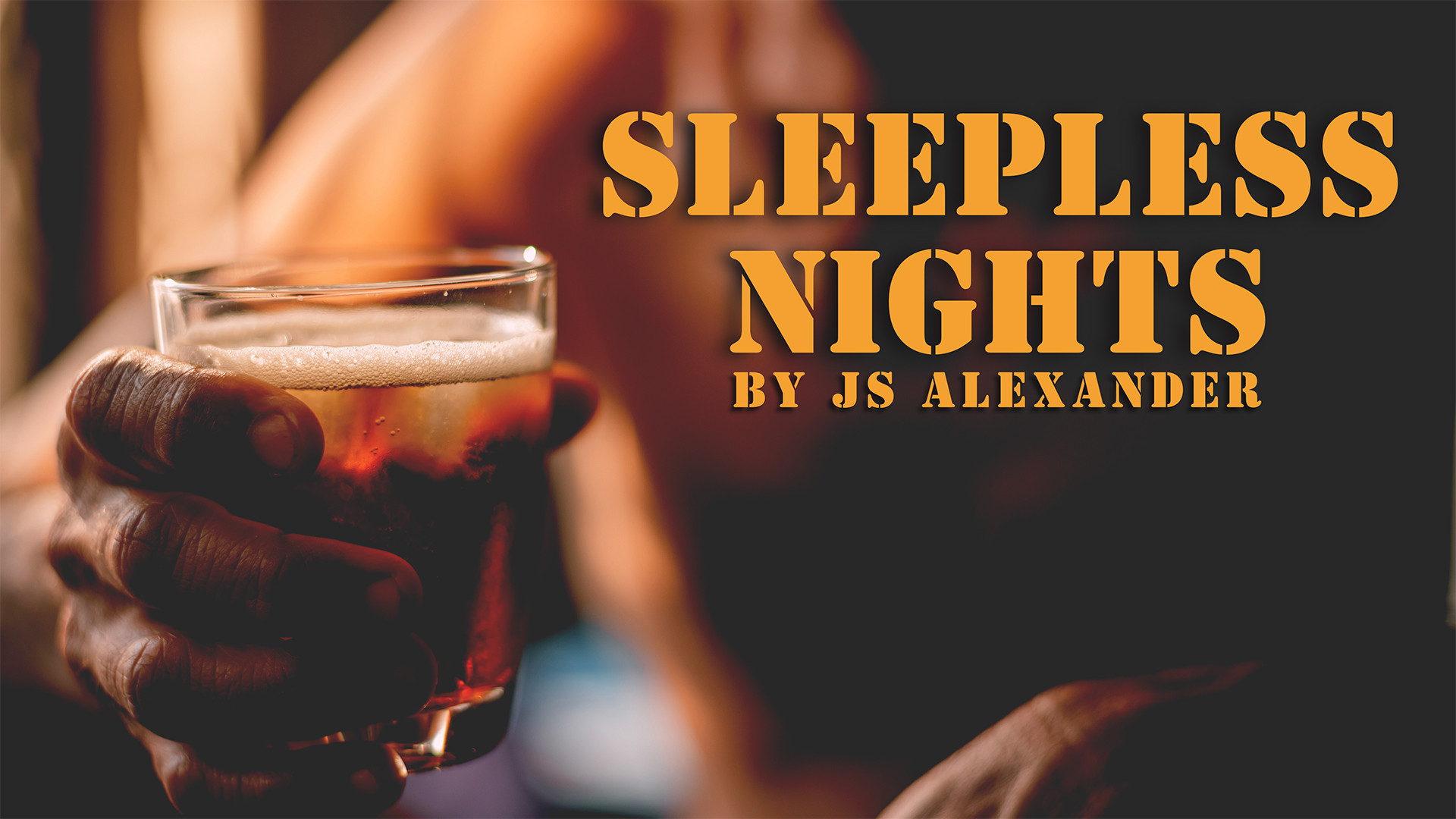 I taught my girls long ago, when they were younger
and I was shakier (I can admit now I was shaky),
that when I was at home, which wasn't often,
if they needed me for anything at night—a drink of water, 
a bad dream—I would be there.  I was their father, after all.
And that's what fathers do.  Even imitation fathers like me.
I wasn't a real dad. Back then, the war pulled me more and more
frequently into its grip, a life lived in sixty-day cycles. 
But if they needed me, I told them, really needed me, not to cry out.
Don't come running into my room. Walk. Maintain composure
and when you get to my bedside, don't shake, don't grab—
nothing sudden at all. Rest a hand on my chest, like the Great
Khan had done, waking me when we were surrounded, waking
me with a gentle pressure, and a whispered "Taliban…danger close."
That would be enough. Rest a hand on me and say,
"Daddy, I'm scared." I'd rise and help them get settled,  
tuck them back in, read them a story. Whatever it took.
When they varied from this, they would see my eyes open wide
and study them fiercely as a problem to solve, my voice the forced
monotone of one used to talking on a radio and faking calm,
until I realized where I was and who they were. Then my voice would
relax and I'd walk them through whatever the crisis was. 
What they wouldn't see—like all addicts I'm a good actor—
was the tremor in my hand, and my quiet footsteps going
downstairs long after they'd long fallen back to sleep to check the locks
on a perfectly safe house, pour a drink, and sit up for the rest of the night.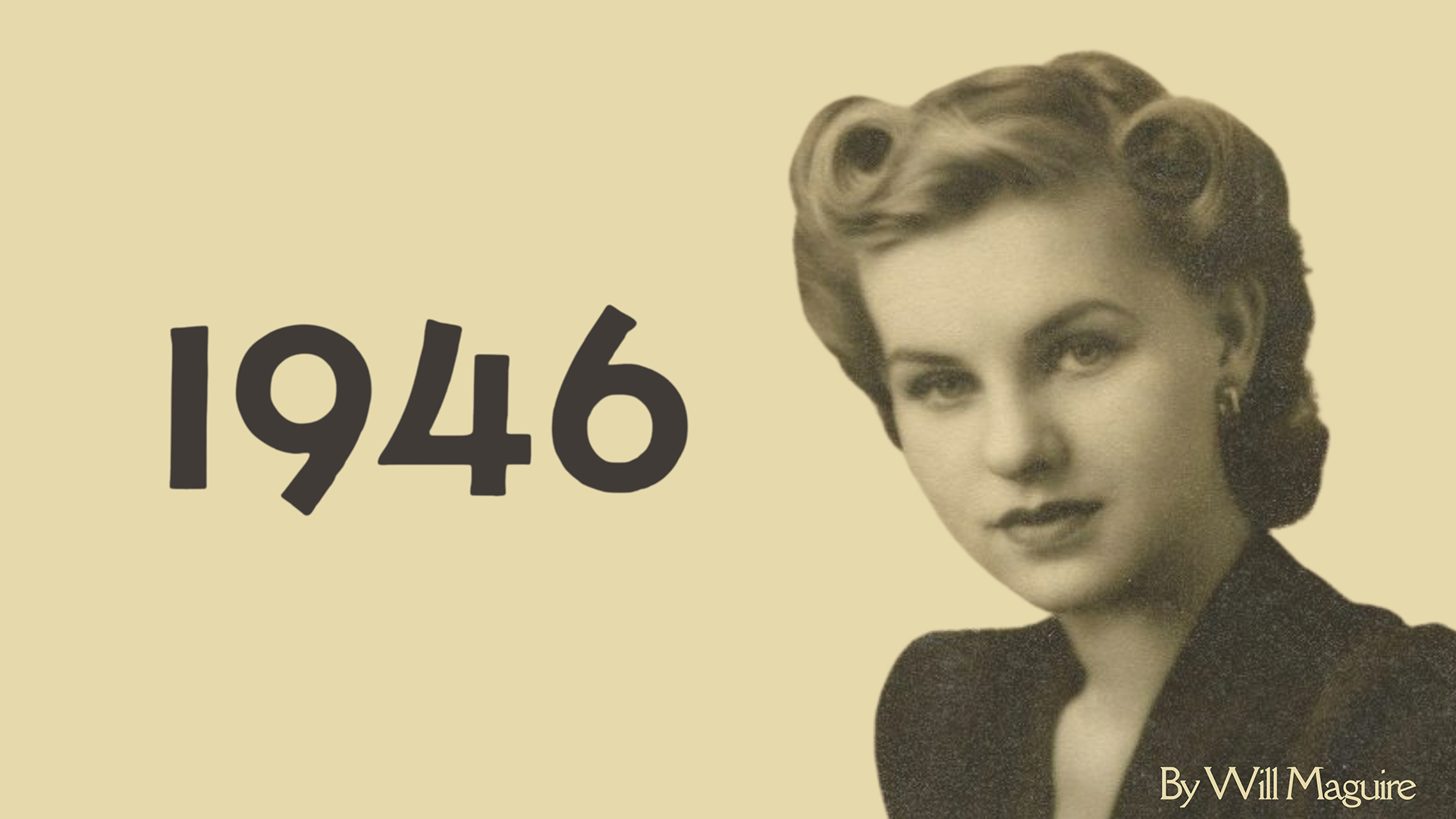 When you're just 19 and back from the war you know things that you wish to God you never had to know. 
You know how blood darkens as it freezes in the snow and what it tastes like as it clots at your forehead, sweet at first like syrup, then sour like turpentine pooling at your temple.
And you know what it is to lay down in your own grave, to feel the flicker of your unspent years begin to fade like dusk. And you've heard your own voice grow thin until it is just a whisper, quiet as breath as it prays for mercy and for time.
"Please mother of God, just one year, just one with her."
And much later, after it all, standing at the docks on the west side you can no longer feel just the wounds. Now too you feel the hope twisted around some unbending gratitude that you've survived.
Peace is declared but wars once fought never end. They climb down inside you and attach themselves like a shadow.
Battles are fought and refought until your memories circle round your dreams like two dogs chained and fighting each other.
And now that you're finally home, your father listens to you scream in your sleep, and shakes you from your terrors, whispering, "You have to turn the grief inside out. You have to breathe again. You have to climb up out of that grave."
And when at last as you begin to return to life your hopes seem as big as the country but your time left as small as this town that once was your universe. Now that you know you have so little of it…Time, your heart is a bomb ticking away what's left.
All you can feel now is the question. So you knock on her door late at night. You never say because it's too big for words, but she hears it anyway. The asking. 
For her heart and love. And for time.
She is, you're sure, God's best day's work. 
You have $70, a last-legs car and just one year. The year you prayed for.
And finally the memory of death recedes enough so that you can ask the question that's been beating like blood in your ears. You ask and she says yes. 
Yes to the end of grief. Yes to the work of love. Yes to life.
And anytime you're near her now, all you can hear is yes.