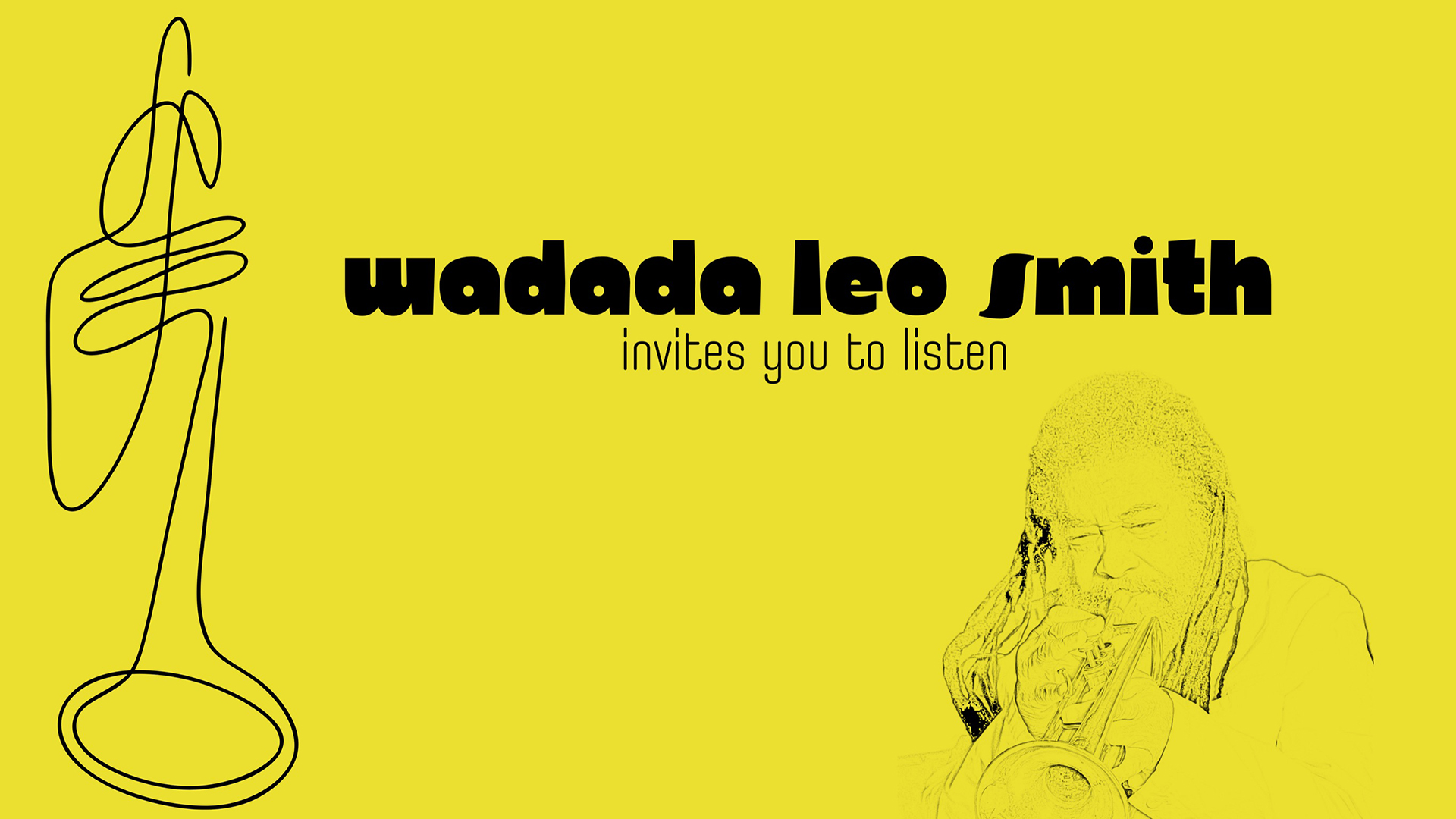 A Wadada Leo Smith Music Primer
Listen to more of the Mississippi master's music.
Putting together highlights from a career that spans nearly 60 years and a few hundred recordings as a leader and sideman is something of a fool's errand: There is no possibility of presenting a comprehensive overview. But fools rush in, so here goes.
Alongside the selections linked in our feature article, this supplemental list offers comparisons of Wadada Leo Smith compositions in differing instrumentations as well as some additional tracks that provide a fuller picture of the range of his explorations.
Go. Listen.
"Emmitt Till: Defiant, Fearless," from "Ten Freedom Summers" by Wadada Leo Smith
"Emmitt Till" is the centerpiece of "Ten Freedom Summers," Smith's 2013 Pulitzer-nominated suite. We linked to a solo performance of this one in the article; here it is performed by Smith's Golden Quartet and Southwest Chamber Music.
"Angela Davis," from "Spiritual Dimensions" by Wadada Leo Smith
We offered a video of this piece by a string quartet in the article. To give you another glimpse of the expansive forms Wadada's compositions can inhabit, check out this take on the same theme from "Spiritual Dimensions" (Cuneiform Records, 2009) by an electrified nine-piece of four guitars, two basses, cello, drums, and trumpet. This one is a banger.
String Quartet No. 3: "Black Church," from "Composer Portrait Series: Wadada Leo Smith" by Southwest Chamber Music
Smith points to this piece as an example of how Blues music informs his more classically formatted compositions. The connection is subtle, but once you hear it you can't not hear it.
"From Pacifica Koral Reef," by Wadada Leo Smith, Henry Kaiser and Alex Varty
This video features a five-minute excerpt from an hour-long trio improvisation with Henry Kaiser and Alex Varty on electric and acoustic guitar, respectively. Apropos of its oceanic theme, the music here ebbs and flows between near-ambient to intense storms of sound. The video is beautiful, but the full power of this outing lies in the full-length recording. Highly recommended.
"Bitches Brew," from "Upriver" by Yo Miles, featuring Wadada Leo Smith and Henry Kaiser
In 1998, guitarist Kaiser put together a star-studded band to pay tribute to Miles Davis's 1970s electric period. Who else but Smith could occupy the trumpet position for such an undertaking? Kaiser and Smith recorded three albums in this vein, with a rotating cast of characters. Deeply funky, it is clear that Smith deeply absorbed the Miles influence over the years, yet remains recognizably Wadada.
I first heard and saw Wadada in 1980, and I've been hooked ever since. I listened to at least a few hundred hours of his music just this past year working on this profile, and I still feel like I'm just getting started. Ain't life grand?