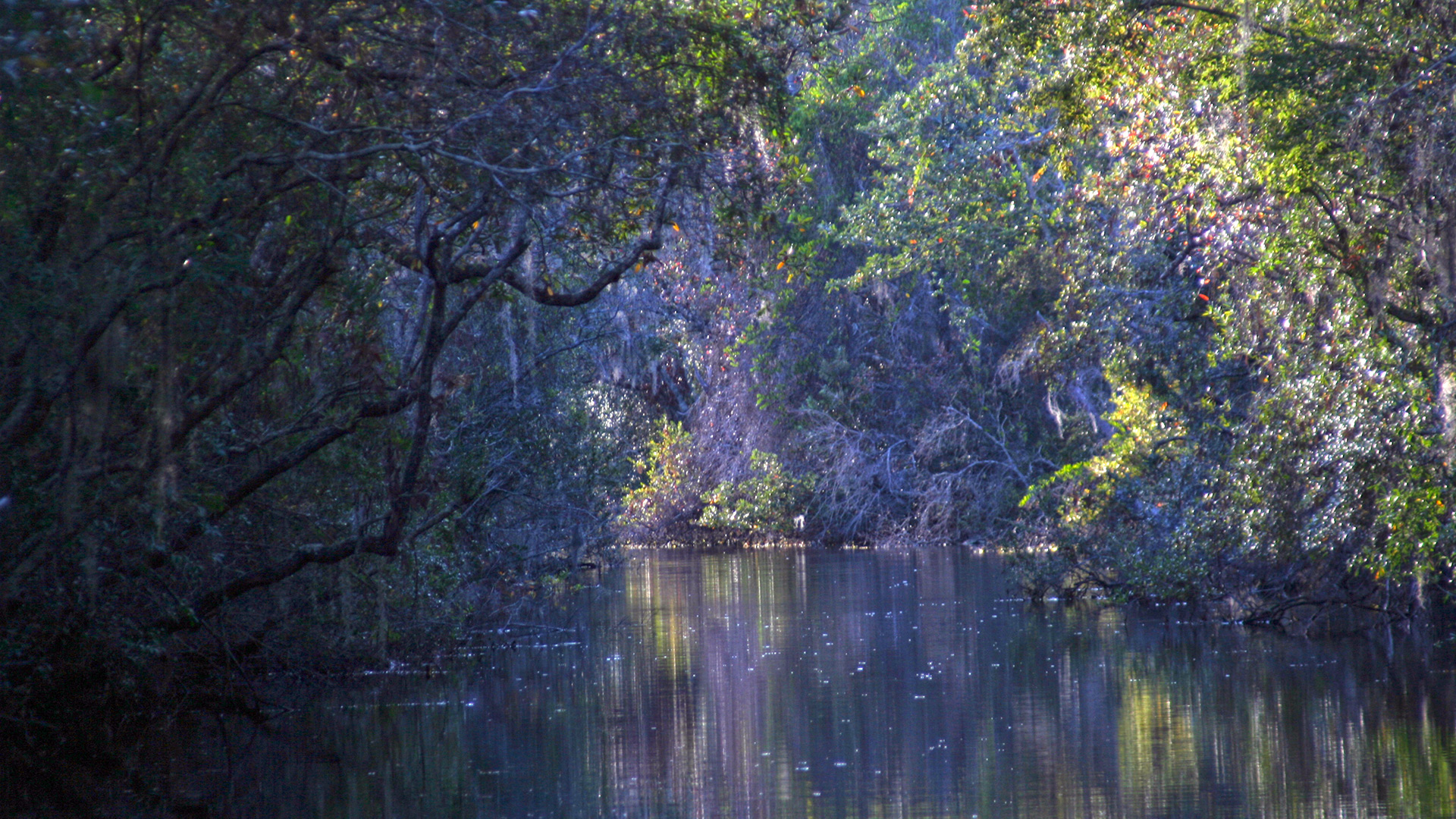 The Okefenokee Swamp in South Georgia is a National Wildlife Refuge, a National Wilderness Area, and, in plain terms, a national treasure. But a mining proposal threatens it.
Summers, driving to the beach in our blue Oldsmobile,
my father would reach through his rolled-down window
as we passed the Okefenokee's Waycross entrance
and point: That's where Pogo lives. He never stopped
and if we knew the blackwater swamp that bubbled
close to our home was the largest in North America, or
that it harbored Muscogee burial grounds, I forgot,
until at a family reunion, children and grandchildren
in tow, we booked a sunset cruise. My mother declined to go.
It's a sight to behold, she granted, but some people never come back.
The boat glides in inky waters through meadows of pitcher plants
and water lilies. An alligator sprawls on a tussock, its eyes
shuttered. Our guide idles the craft near a rookery where sandhill
cranes and ibises, herons and egrets racket the sky. The birds roost
in towering cypresses, their white wings, rosy breasts, and blue feathers
lit like ornaments. We bundle in puffer jackets, watch a lazy black
current swallow the orange glow. A quarter moon rises, our signal
to leave. Years later, a prairie burns. Ash coats cotton fields
that neighbor my parents' home. But a fire keeps a swamp a swamp
we're told, unlike the Twin Pines mine that will claw away soil
and pirate sand from Okefenokee's ancient dam. The treasure: titanium
for smoke grenades and solar panels. An additive that makes white
paint whiter, makes paper, toothpaste, and marshmallows brighter.
The company promises limited damage, good-paying jobs. Whitewashes
the loss: wetlands, tupelos, bobcats, and bitterns.
In such a wake, bones rattle and mud quakes.
Hear Karen Luke Jackson read "Trembling Earth"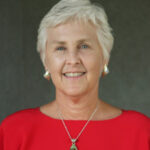 Karen Luke Jackson takes ideas from oral history, contemplative practices and nature for her work. Her poems have appeared in journals including Broad River Review, where she won the Rash Award for Poetry, Ruminate, One, Atlanta Review and Redheaded Stepchild. Her chapbook, GRIT, 2020, chronicles her sister's adventures as an award-winning clown, and her full collection, The View Ever Changing," 2021, explores the power of place and family ties. A native of South Georgia, Karen now lives in a cottage on a goat pasture in western North Carolina.