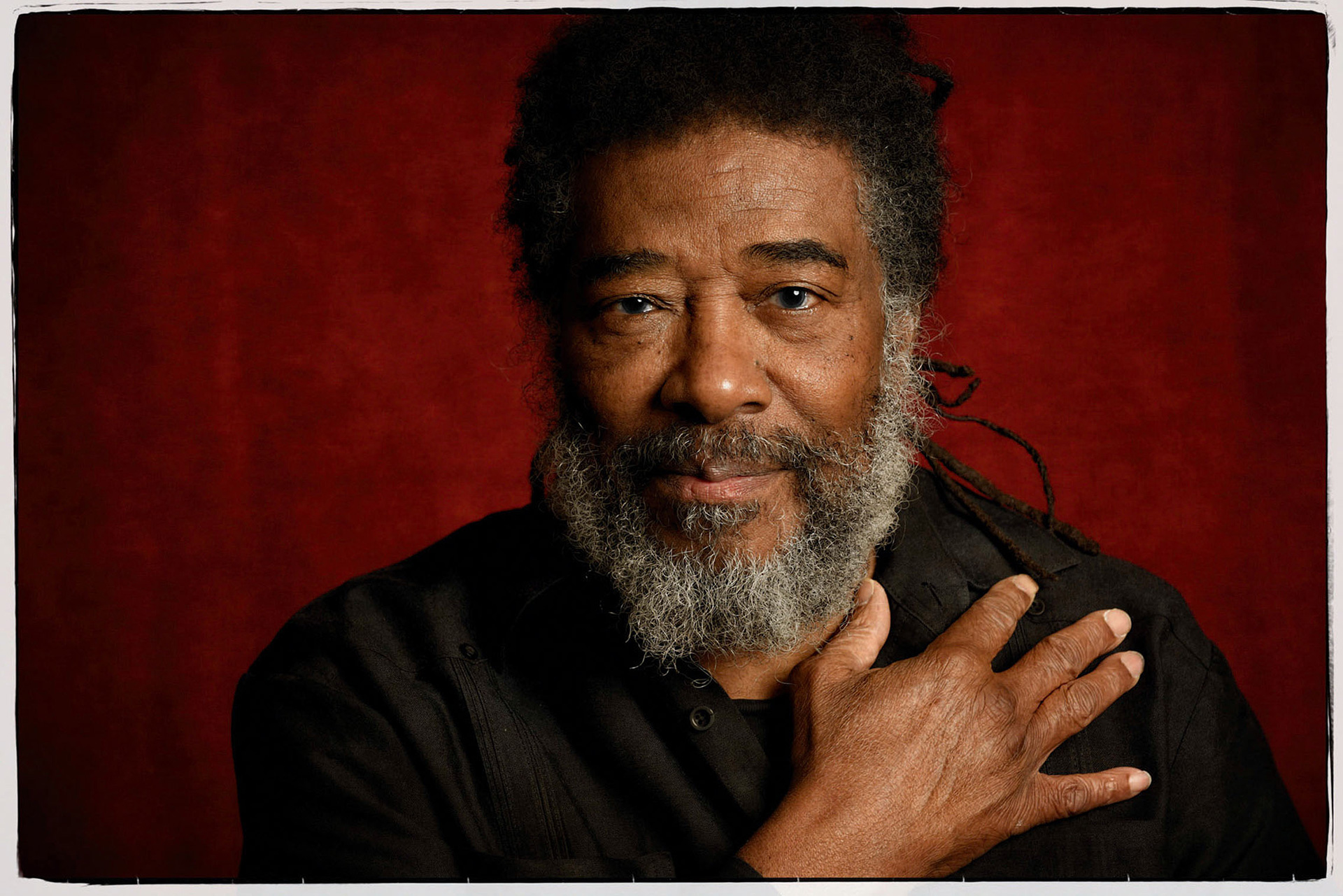 Wadada Leo Smith Invites You to Listen
The Mississippi-born trumpeter and composer, now 81, is a musical pioneer whose work stands alongside the achievements of Southerners like Louis Armstrong, Muddy Waters and Hank Williams.
"What defines all of us as human beings is the inspiration and knowledge to make coherent choices, informed through science, art, and authentic spiritual practice to develop a genuine care for others and the world we live in."
— Wadada Leo Smith
When Mississippi-born trumpeter/composer Wadada Leo Smith walks on stage, everyone — musicians and audience alike — fixes their eyes on him. Whether solo, in duet, or in ensembles of up to a dozen or more, Smith is the focal point. With his gray-flecked beard and cascading crown of dreadlocks, he somehow seems much larger than his average height and build would suggest. But as compelling as he is at rest, it's when he coils to play — knees bent, back curved forward to point the trumpet bell downward, dreads draping almost to the floor — or raises his arms to conduct that he conjures potential energies that alternately suggest the Zen-like calm ahead of a coming storm or the thrumming core of a reactor in full fission. That's Wadada Leo Smith.
For upwards of 50 years, Smith has been at the forefront of Creative Music, an expansive outgrowth of jazz that encompasses forward-thinking instrumental techniques, composition, and improvisation without regard for restrictive genre confines. Creative Music was originally specific to African American musicians bristling against the ghettoization of genre expectations, though it has since grown to describe musicians from every part of the globe.
Across our first year at Salvation South, we have asked readers to consider the broad possibilities of the term "Southern music" or "Southern musician." The region is replete with pioneers determined to forge their own paths — Louis Armstrong, Muddy Waters, Hank Williams, the Carter Family, the Allmans, etc. All of these broke the molds of what certain kinds of music were "supposed" to be.
Wadada Leo Smith belongs on this roll call of artists breaking the fetters of supposed-to-be. His work is notable for its transfiguration of influences that preceded him into something new and unique, just as Bach, Duke Ellington, Sister Rosetta Tharpe, Aretha Franklin recast existing forms to fashion their distinctive creations. Smith's alchemical transmutation of church music and Delta blues, the entire "jazz" heritage of the 20th century, and the vast well of European classical music into a singular personal expression has made him one of the great American originals of the past 50 years.
Like many African American musicians — especially those raised in the Mississippi Delta — Smith emphasizes the blues as foundational to his work.
"Man," Smith says, "the blues is the center of my musical conception."
"Man, the blues is the center of my musical conception."
But he is adamant that the blues concept encompasses far more than the obvious three-line rhyme, 12-bar choogashuffle formulation. Earlier this year, Smith told Strings Magazine, "Most of those blues guys will say, 'Well, we don't hear no blues in your music.' That's too bad because 'Black Church' (his third string quartet) does have blues in it. It's not blues form, but those phrases are definitely connected with my early childhood and blues music and church music."
Keep those blues in mind as you listen to the tracks embedded in this article, like this one from his 2021 Great Lakes Quartet album "The Chicago Symphonies."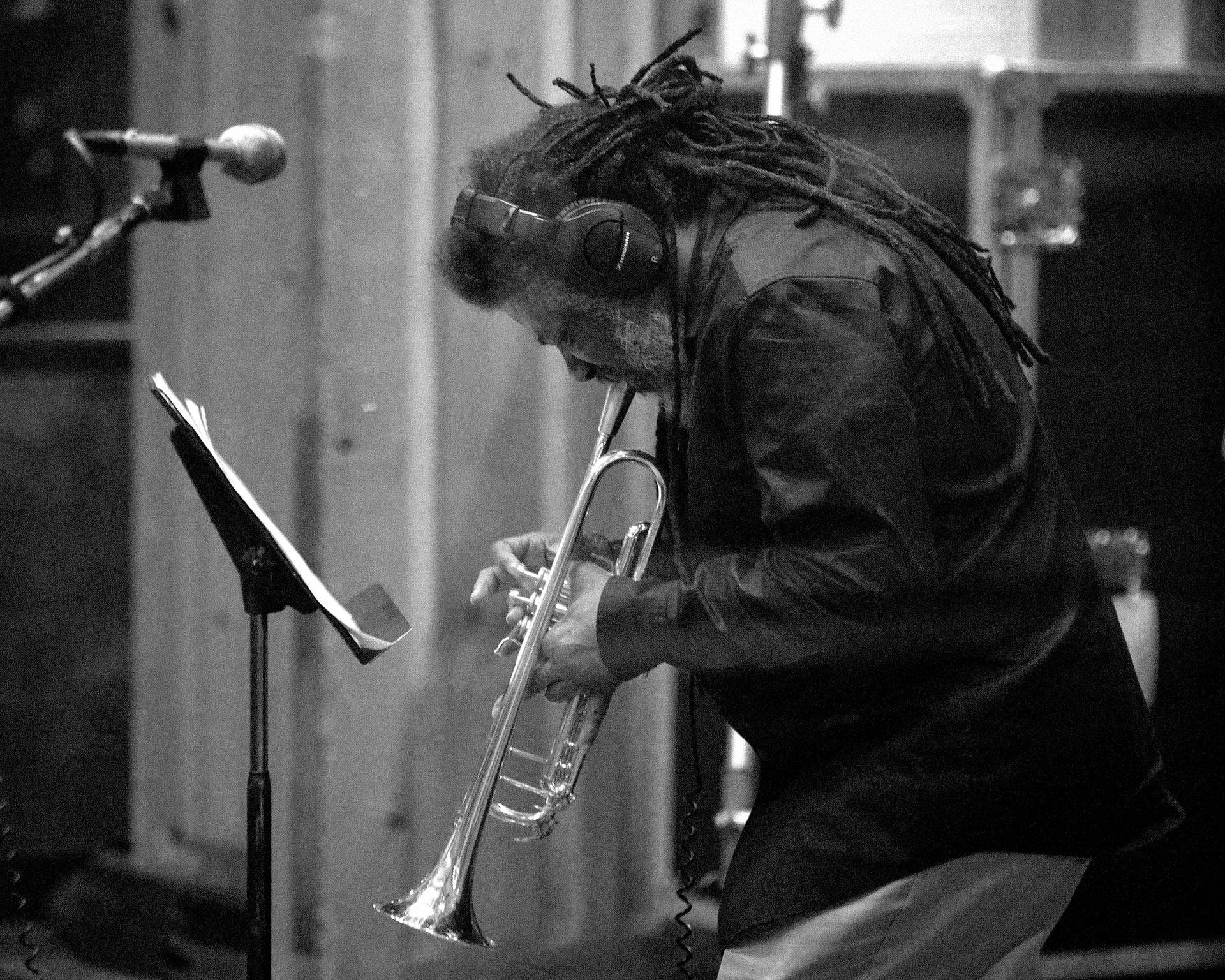 Leo Smith — he became Wadada with his adoption of Rastafarianism in the 1980s; he later converted to Islam — was born December 18, 1941, in the Mississippi Delta town of Leland. It was a typical Deep South childhood that created fond memories and the warm Delta drawl he carries to this day.
"We had all kinds of community activities going on, like gathering foods and hog killing times and things like that," he says. "It was pretty typical, you know, going along the riverbanks looking for strawberries, blackberries, all kinds of things like that."
But growing up Black in Jim Crow Mississippi left other less-than-fond memories. During his 14th year, another young man his age fell victim to the pathology of America's original sin. Emmitt Till — down from Chicago to visit family in Money, only 50 miles from Leland — was accused of disrespecting a so-called decent white woman. For his perceived crime, the child was lynched: kidnapped, shot in the head, and dumped into the Little Tallahatchie River.
Smith is 81 years old, but still records at a madman's pace. "I'm in the studio at least six to eight times a year," he says. "I make eight records a year, at least."
Till's execution showed Smith that he too could be destroyed for the crime of being Black, a lingering imprint that eventually inspired one of his greatest artistic achievements. "Emmett Till: Defiant, Fearless" became the centerpiece for Smith's "Ten Freedom Summers," a four-CD suite featuring his Golden Quartet and the Southwest Chamber Music strings that made Smith a finalist for a 2013 Pulitzer Prize.
In 2017, NPR Music captured Smith performing "Emmitt Till" while floating the Little Tallahatchie in a canoe. The lush scenery along the river, rendered in 360-degree video, paints a strange fruit counterpoint to the atrocity. Smith's solo elegy, by turns haunting and exultant, resolves these emotional extremes.
You might think a Pulitzer nod would cap an illustrious career, but 2021 and 2022 mark the new pinnacle of Wadada's creative output. Smith celebrated his 80th birthday by releasing 23 CDs on the Finnish label TUM: the three-disc solo set "Trumpet"; "The Emerald Duets," five CDs with four legendary drummers; the three-CD "Sacred Ceremonies," with polymath drummer Milford Graves and bassist Bill Laswell; "A Love Sonnet for Billie Holiday," a single-disc trio with pianist Vijay Iyer and drummer Jack DeJohnette; four CDs of "The Chicago Symphonies" by his Great Lakes Quartet; and the seven-disc "String Quartets Nos. 1-12," featuring the Red Koral Quartet.
Smith's output during this two-year period is sufficient to define a great career, never mind the other 100-ish albums as leader or co-leader since his 1971 debut or who-knows-how-many sideman appearances. This year, he completed four more string quartets (a fifth, inspired by the January 6 insurrection, is in the works) and has at least a dozen other new pieces written and multiple recordings ready for release.
His energy and work ethic could stagger someone half his age.
"I'm in the studio at least six to eight times a year," Smith says. "I make eight records a year, at least."
Pretty good for someone who averaged around seven per decade from 1970 to 2000. But still … does he ever sleep?
"I'm not married now. I live alone. And my house is full of music paper," he laughs, waving a handful of manuscripts. "So that's how to do it. I can just reach over here or over there on the bed. I'm a composer. I've been doing this since I was 12 years old. That's right now approaching 69 years."
A highlight of this extended celebration came when the 2022 VISION Festival awarded him its Lifetime Achievement Award. The festival featured a full evening of Wadada's music, including this Red Koral Quartet performance of "String Quartet No. 10: Angela Davis: Into the Morning Sunlight," a piece he describes as "a celebration of Ms. Davis as a beautiful and powerfully creative human being."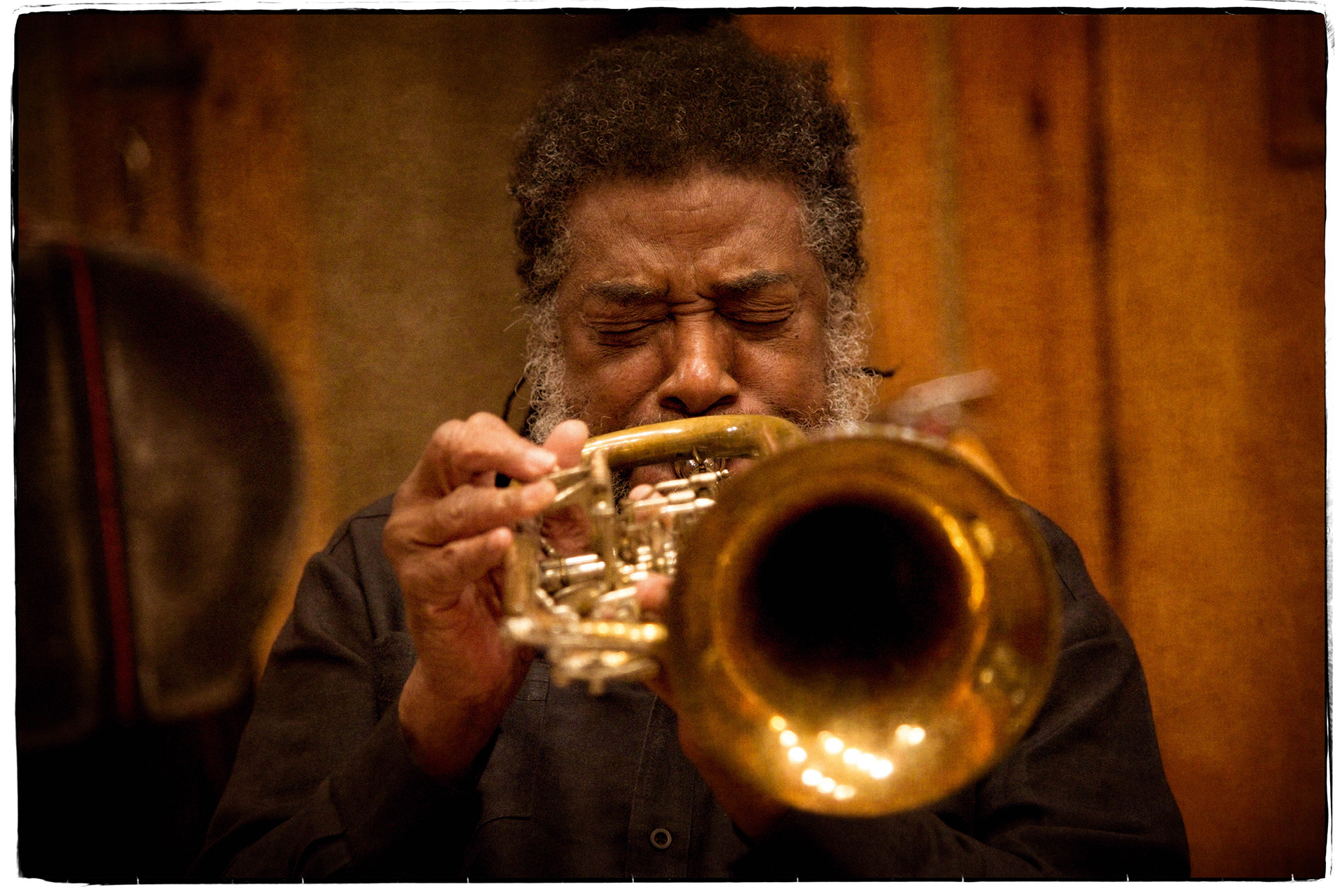 Creative Music: Steeped in the Blues
Smith defines his music as "Creative Music," and his diverse discography reveals a recorded history of music centered in the idea of spiritual harmony and the unification of social and cultural issues of his world.
— Smith's official website
Growing up, Smith witnessed a parade of prominent blues musicians through his living room. His stepfather was the renowned electric blues guitarist Alex "Lil Bill" Wallace, who mentored legendary Mississippi bluesman Little Milton. Wallace was also the man who convinced a fledgling street-corner hymnal troubadour named B.B. King to give up the gospel and sing the blues.
Given all the guitarists in his life, I ask Wadada why he chose to play trumpet.
"Well, I didn't select the trumpet. Trumpet was selected for me," he says. "I wanted to play the drums. The first kids in line, they got the drums, because everybody wants to play drums. Whatever else is left is what you get when you get to the door.
"When I got to the door, they didn't even have a trumpet," he laughs. "They gave me a mellophone. One day the teacher said, 'You go to that room and tell Henry come to this room.' He switched us. I had nothing to do with it. I went and waited for him to come tell me, 'You're gonna play trumpet.' That's what I did, picked up a trumpet and played it. It just happened."
"One bright morning I got the urge to write some music. I wrote it for three trumpets, because my two friends played trumpet."
When he was 12 years old, young Leo took pencil to paper to create his first composition. As he tells it:
"I'd started playing the trumpet for just a little while, six weeks maybe. One bright morning, I got the urge to write some music. I wrote it for three trumpets, because my two friends played trumpet. In retrospect, when I look at that moment, I've already done something very important in my life and that will influence my life forever.

"I could have gone to [my teacher] and said teach me how to compose. Or my stepfather, Lil Bill Wallace, he could have showed me. I didn't do that. I just got paper and started with the notes I knew, which was three or four at that time. For the rest of them, I used a book. I found out what they were, and I put them in my score.

"Then I go to school and get my friends, and we started rehearsing the piece. Now, they don't know all the notes, either. Okay, so we start playing the piece. We get to a note we don't know, we pick up the book with the illustration of how you make E, B, C, and so on. And that's how we got through the piece.

"My teacher came down and said, 'What are you guys doing?' I say, 'Well, we played some music I just wrote.' He says, 'Okay, hold it.' He goes upstairs to get his clarinet and came back down. He doesn't ask, 'How did you write it? What is this?' He just sat down and joined us.

"That right there is the seed for everything that I've thought about doing and have been doing in my life. It's also the seed in which I will discover whatever else is left for me to do in my life."
By high school, Smith was helping direct the school band alongside his teachers and leading bands popular in both juke joints and white society soirees. As he walked home from a country club gig, a carload of liquored-up Bubbas, looking for an easy target, confronted Smith. One said, "Nah, let him go. That boy is in the band." Music saved his life that night, but the writing was on the wall: Leland was no place for an ambitious Black man more talented than his supposed "betters."
By the late 1950s, Smith was on tour with Little Milton and others, but he grew weary of road life and the repetition of commercial performance. Like many African American musicians in the '50s and '60s, he enlisted to pursue formal musical education on the Army's dime. He wound up playing in six Army bands over five years in Europe. When he mustered out, an Army buddy gave him a phone number for a recently discharged Chicago musician: Anthony Braxton.
Smith moved to Chicago with little more than his trumpet and that number. It was all he needed to get started. Braxton had joined the Association for the Advancement of Creative Musicians (AACM). AACM – founded by pianist/composer Muhal Richard Abrams in 1965 – embodied  principles of Black self-reliance, democratic self-governance, and collective economics. The focus was on original composition, with every member writing and performing each other's music.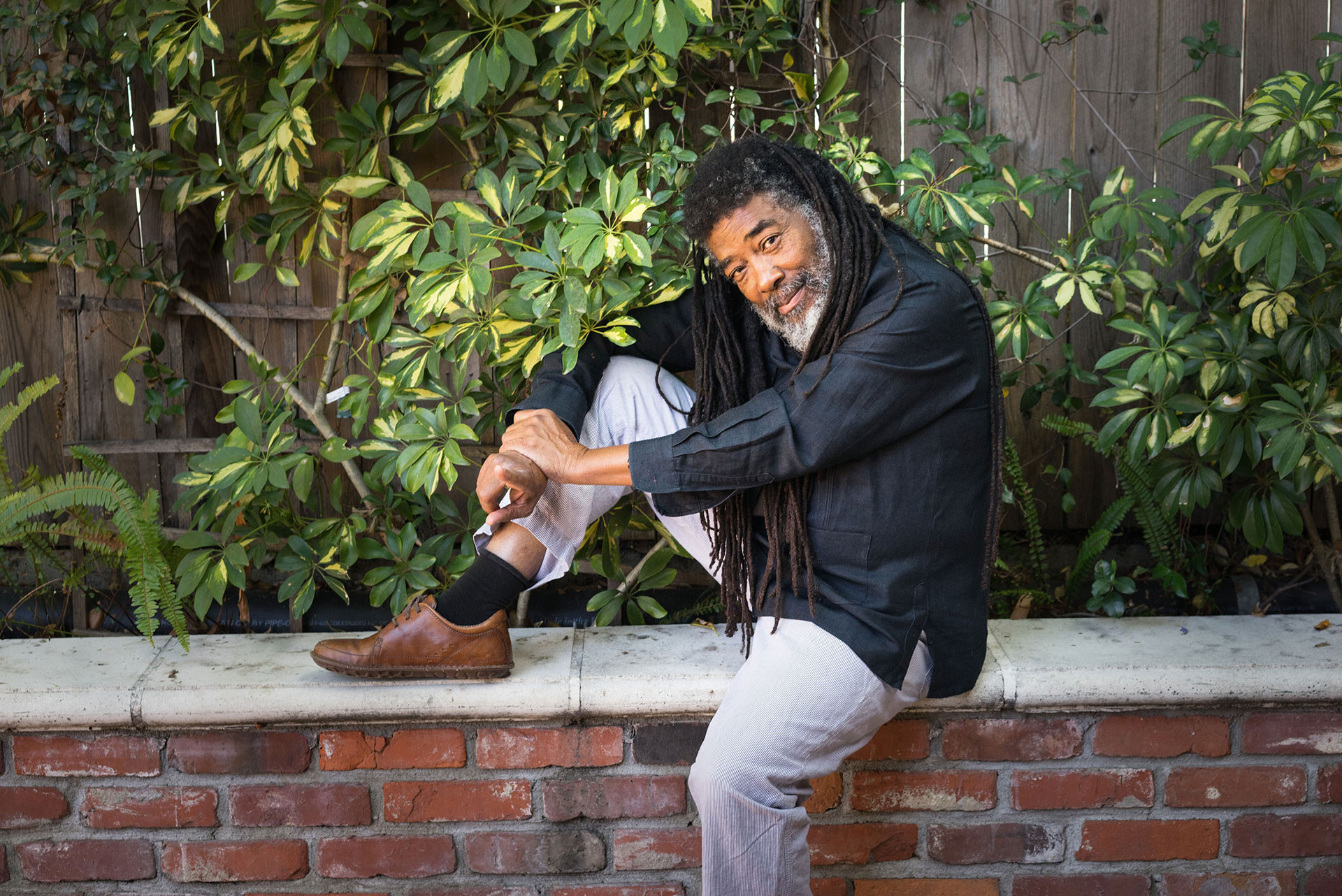 In AACM, Smith partnered with musicians he would work with repeatedly over the next 50-plus years. When a cluster of AACM members decamped for Paris, France, in 1969, Smith went along. While there, two of his compositions — "The Bell" and "Silence" — appeared on Braxton's earliest albums. Notable for their expansive application of space and, well, silence, these pieces are the first recorded examples of Smith's systematic music language, which he calls Ankhrasmation.  Ankhrasmation (a portmanteau of "Ankh," Egyptian symbol of life; "Ras," Ethiopian for leader; and "Ma," a universal term for mother) is the foundation of his music.
When he was composing "The Bell," Smith drew Xs with vertical stems and enclosed them in a dotted-line box near the end of the score. Unsure of what they represented, he listened to a rehearsal recording when he noticed the ensemble went silent as they reached the box. In a May 2022 interview with Chamber Music America, he described it:
"Right there, Muhal gave the music another stroke," Smith said. "And then I gave it another stroke. And I felt that sense of space I'd only imagined. Those two strokes had an equivalence of silence in between them. I realized that sound could be silence, and silence could be sound. I understood how they connected. I heard it as a rhythm unit."
Another seed had taken root. A central component of Ankhrasmation language, the "rhythm unit," is Smith's non-metrical concept of musical time that balances silence and sound. Rhythm units allow a piece with an undefined tempo/time signature to establish its own momentum and time coordination. For Smith, the rhythm unit was Newton's apple.
Like everyone in the genre-straddling realm of Creative Music, Smith endured many lean years. His music was not considered "Black enough" to count as jazz; critics enthusiastic about Black musicians delivering howling improvisations were befuddled by Smith's performances, where, he recalls, "We would drop a silence bigger than a table." Such restraint did not conform to the angry-Black-man fetish common among 1960s hipsters.
Additionally, the classical world held a near-total disregard for Black musicians as "serious" composers and musicians. For artists like Smith and Braxton (among many), resisting this racist double-whammy was a radical act of rebellion against musical hierarchies that were deeply conservative, patriarchal, and Eurocentric.
Over time, as the Creative Music community's artistic merit became apparent, institutional grants and honors found them; among many other accolades, Smith was named a Guggenheim Fellow in 2009. Importantly, many artists landed academic posts that afforded visibility and much needed economic stability. Smith directed the African American Improvisational Music Program at the California Institute of the Arts from 1994 to 2013, where he mentored a new wave of Creative Musicians, including three-quarters of the Red Koral Quartet.
Underappreciated at the time, AACM became one of the most influential incubators of Creative Music in the world. Along with Braxton (Guggenheim Fellow, MacArthur Fellow, Doris Duke Award, NEA Jazz Master), AACM alumni include Henry Threadgill (Pulitzer Prize, NEA Jazz Master); George Lewis (Guggenheim, MacArthur, American Book Award, currently director of the International Contemporary Ensemble); and perhaps most famously, the Art Ensemble of Chicago, by far the most visible first-generation AACM project.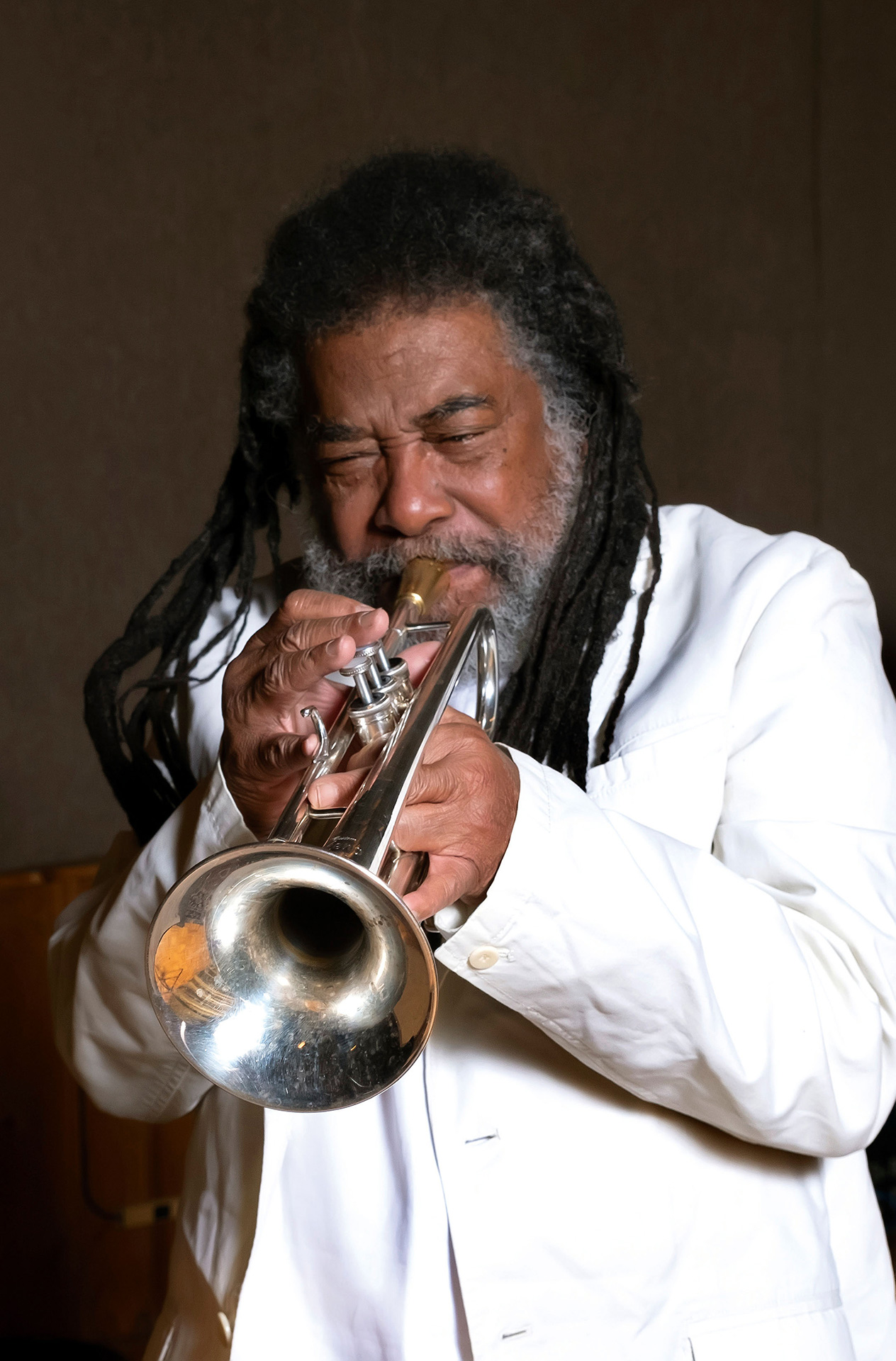 After his time in Paris, Smith briefly returned to Chicago before he moved — some say disappeared — to New Haven, Connecticut. He recorded only a handful of times during the '70s — including the classic "Divine Love" (1978), one of the finest albums in the ECM Records catalog and a luminous example of Smith's invitation to find divinity through music.
But mostly, it was a time of concerted research. Smith studied ethnomusicology at Wesleyan University and further developed Ankhrasmation. In 1973, he published a book called "notes (8 pieces): source a new world music: creative music." It is the first manifesto for creative and improvising musicians, seven years ahead of the more widely known "Improvisation: Its Nature and Practice" by Derek Bailey. An original copy of "notes (8 pieces)" fetches upwards of $500 today. If you can find one.
Despite the systematic rigor of Smith's ideas, his music is worlds away from the dry, chin-stroking intellectualism of so much modern music. Consider this from the liner notes to "Pacifica Koral Reef" (577 Records, 2022), an invigorating trio of Smith and guitarists Henry Kaiser and Alex Varty. Varty writes that he asked Smith "if he envisioned Ankhrasmation as a way of integrating the eyes, the ears, and the hands of an improviser. … He agreed — but gently reminded me that I'd left out another important dimension: 'the heart.'"
"I don't use such terms as swing and groove and meter, but momentum, meaning that something moves forward or moves away. That's the key for me."
As Smith told filmmaker Jacques Goldstein in 2005, "Music has great confidence in itself, meaning that when you truly play that sound from your heart, it's everything that you think about and will be…"
Strokes the Zen way more than the chin if you ask me.
Another key aspect of Smith's music is his unique relationship to rhythm and pulse. Despite his formative years with drum-driven R&B groups — and his youthful yearning to play drums in the school band — the first dozen years or so of his post-Army career are notable for a near-total absence of drummers. This choice incited more confusion among critics who held what Smith describes as "the fallacy that if the drum is not present then it is not Black music."
While Wadada credits the phrasing of Thelonious Monk and Billie Holiday for his conception of time and space, he points to this 1928 recording by Louis Armstrong and Earl Hines as his inspiration to assemble drummerless groups, observing that their absence provides space for a different time definition to emerge and that "the spirit-essence of the drums is there."

Beginning with Ed Blackwell in 1985, Wadada began exploring the trumpet/drum format, culminating with the recent "Emerald Duets" box set. With his specific ideas about time and pulse, Smith is mighty particular about drummers.
"Very few of them can drum the way that I need drumming drummed," Wadada told me. He ticked off the names of his "Emerald Duets" collaborators — Jack DeJohnette, Andrew Cyrille, Han Bennink, Pheeroan ak Laff — and recalled a few others no longer with us: Ronald Shannon Jackson, Milford Graves, and Blackwell.
"Those are the drummers with the sensibility for playing with me and I had a similar sensibility of how to play with them. Believe me, I've experimented with lots and lots and lots of drummers. For my music, those are the drummers."
Wadada's playing evinces subtle differences depending on who is behind the kit.
"I don't use such terms as swing and groove and meter, but momentum, meaning that something moves forward or moves away," Smith says. "That's the key for me. The biggest difference is how they accent stuff. Pheeroan accents in a way where you feel that edge of propulsion moving forward. DeJohnette ... his accents are much more distant from each other and have a very sharp intellectual curve that is so brilliant. Milford Graves, what he does is he tumbles rhythms, like a juggler. Yeah. He does that with rhythms, and he keeps all of them afloat. Shannon Jackson, he pushed the units of horizontal form forward with what I call multi-polyphonic drumming."
This analysis exemplifies what Vijay Iyer describes as "the sound of listening to Wadada listening." It seems that nothing escapes his notice. His music asks us to listen — as he does — as deeply as we can bear. Comparing one piece in different settings — like the three versions of "The Patriot Act, Unconstitutional and a Force that Destroys Democracy" on "Emerald Duets" — is revealing.
"I did that for people to understand two things," Smith explains. "What do I do with the same situation and same material? That for me is a study of life. What happens when you introduce another drummer into the picture? What happens when you play them side by side? Then you experience what I want you to experience: the uniqueness of both drummers and my relationship to them and how I interact with them."
Alongside the rhythmic momentum, there is a bold physicality to Smith's playing. He's partial to fanfare declarations that sit the listener bolt upright and push the trumpet's dynamic capabilities to its outer bounds. He's equally drawn to subtler discursions — mute-tinged whispers and sotto voce utterances suggesting mysteries just beyond reach — that literally pull listeners forward in their seats.
But the chief characteristic of Smith's playing — and his ever-expanding book of compositions — is his cultivation of silent space that invites the ineffable to enter our world. As pianist Vijay Iyer told Chamber Music magazine earlier this year, "There's something mystical in their expressions of emptiness, as though that emptiness is full."
Smith attributes his passion for wide open spaces between sounds to his Delta childhood.
"When you grow up in a flatland like the Delta, you begin to see long distance," he says. "And whichever direction you turn, you find that this flatness unfolds in a way that that gives you some perspective on general forms, how things are laid out horizontally and so on. I would say that that's one of the most important things that goes into my music — that kind of horizontal form, and how to look at multiple directions that may seem to be flat because of the way in which it unfolds horizontally and space seems to spread out forever. So, you end up seeing that from top to bottom, the space that you're standing on in a flat desert in Mississippi that's called Delta."
Smith's Ankhrasmation scores often comprise traditional music notation alongside painted scores that encode specific instructions via meaning-laden symbols, shapes, and colors. Importantly, defined elements offer leeway for flexibility-in-the-moment while "creation" sections incorporate instructions that discourage unbridled improvisation and spasms of egoistic self-expression. (Smith favors the word "creation" over improvisation, which he considers overused and lacking specificity.)
Prominent galleries and museums have exhibited Wadada's Ankhrasmation Symbol Language Art Score paintings.
It might seem a recipe for chaos and sonic anarchy, but Smith's compositions are clearly recognizable from one context to another despite widely variant performance durations. (This is not unusual; for example, John Coltrane's recordings of "My Favorite Things" vary from 13 minutes up to nearly an hour.) Red Koral Quartet violinist Shalini Vijayan addressed this for Strings Magazine, noting that "one performance … can be one way, and three weeks later we can decide right before the concert to do it very differently. That kind of flexibility and openness is really crucial to playing his music."
And for hearing it.
Smith challenges us with his determination to get us to listen. But the challenge springs from his generous belief that, as humans, we all possess the means to understand.
Maybe better to call it an invitation.
I asked pianist Vijay Iyer, a frequent Smith comrade since 2005, to help me understand the nature of this invitation. In a promo for his 2016 album with Wadada, "A Cosmic Rhythm in Each Stroke" (ECM), Iyer described Smith's music as "a very different approach to time and space and sound. It was utterly unique and remarkable. It was mystifying to me." I asked how he overcame this mystification.
Fittingly, his answer resembles a Smith creation: He states a theme, an idea for exploration. Variations follow, with regular gaps of silence — places for speaker and listener to inhabit the conversation. Then comes the same idea interpolated, or a new and related theme that undergoes its own variation. Then, naturally, more silences, some longer than others, some longer than most people would be comfortable with in everyday discourse.
"The only word for it is spiritual. I really felt seen and heard at that level of eternal spirit. Wadada's said to me, 'Vijay, you and I have been playing together for many lifetimes.'"
"I heard the way he listens. I'm trying to figure out how to even begin to talk about this because it's one of the… I've learned so much about how to listen from listening to him listen. And when I say that, like, in the context of making music, and creating, interacting and all of that…"
We come to rest in a long silence.
"The overview sensibility he has: There's a certain omniscience, but there's also a certain real careful attentiveness. And witnessing what he's doing is so profound and pure and ancient that you really feel heard in a way that … something…"
Another considerable pause.
"Being heard, being witnessed to such a degree … and with such care, understanding, tenderness ..."
The silences come more frequently — some short, some long — as Iyer warms to his theme.
"It's hard to point to where that's happening or when, but you feel it happening. I was so changed by it, so shaken by it, so transformed by it, that it's a part of me."
"Does this make any sense?" he wonders.
I nod yes. Iyer nods back and continues.
"What is the sound of listening? What is the presence of attention, what does the presence of attunement and care sound like or feel like? He brought me into a deeper understanding of how that can be because ...
"So musicians get a certain technical awareness of how to navigate musical motion. But a deeper level of it is hearing people in music, a way of attuning to one another sonically as people. A kind of timeless level of mutual listening and acceptance, bearing witness. The level I experienced with Wadada …"
Iyer takes a deep breath, gazing off into the middle distance for a suspended moment outside of clock time.
"The only word for it is spiritual. I really felt seen and heard at that level of eternal spirit. He's said to me, 'Vijay, you and I have been playing together for many lifetimes.'"
A slight shake of his head, then Iyer turns his eyes back to me.
"I'm not sure I've ever fully put this into words. [laughs] I'm not sure how good a job I'm doing, but I hope you understand."
~~~
Smith's central concerns — titles like "Discourses on the Sufi Path," "Song for World Forgiveness," or "Freedom Summer" run through his catalog — are equal parts spiritual, humanist, and sociopolitical. Overall, his music functions as a beckoning into a sublime state of engagement, one that extends to musicians and listeners alike.
Too often, we talk — or shout — past each other. A world going mad screams at us through our devices. One reaction to relentless hubbub is often, reasonably, to close our ears and hearts in self-defense. But shutting down leads to numbing, isolation, and ignoring our shared humanity in all its beauty and suffering: To a literal hell on earth.
Wadada Leo Smith's invitation to listen and bear witness to each other as people suggests one path out of the purgatory. It might not end wars or relieve famine, but it certainly holds the power to dramatically change our world, one pair of ears at a time.
Creative artists have always strived to make the world a better place through their ideas and music performances, serving all people. Creative Music and the arts are for everyone and most specifically those who can and will make the effort to confront themselves in a direct search for truth. What we discover is right in front of us, and also enclosed inside of our hearts, just waiting for us to realize and accept our presence on this planet.

— Wadada Leo Smith
Here's a closing invitation from "Emerald Duets" — with Smith (piano) and DeJohnette (Fender Rhodes) setting aside trumpet and drums — to "Silence, Quietness and Very Still."
A Wadada Leo Smith Music Primer
Rob Rushin-Knopf has put together a little primer on Smith's music, hoping to provide you, dear reader and listener, with a broader sample.