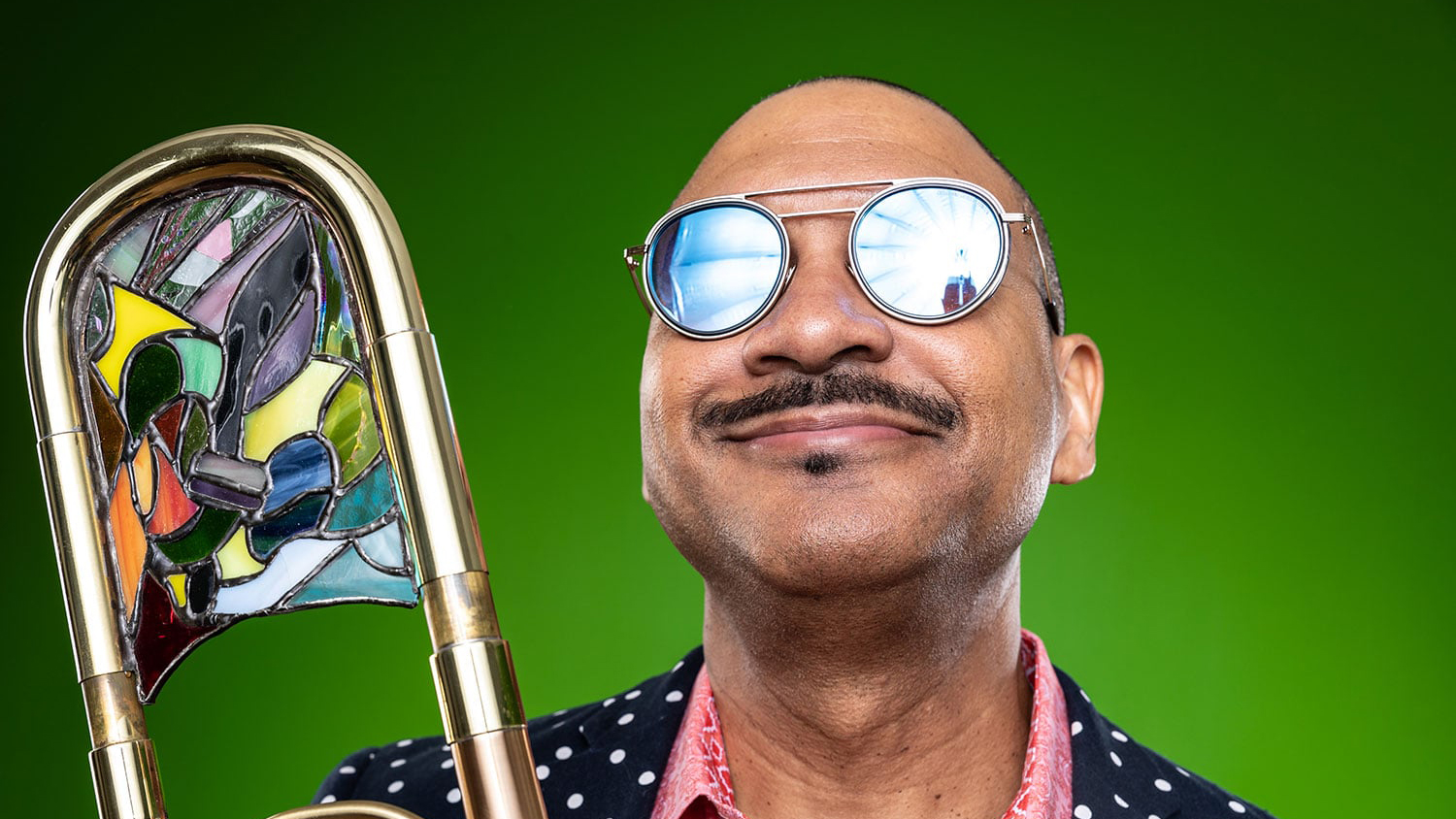 Do You Know What It Means?
If you can't be in New Orleans for Carnival, Delfeayo Marsalis and the Uptown Jazz Orchestra's latest has enough mighty cootie fiyo to get your own parade jumping.
New Orleans is a city that treasures memory and ritual.
Its deep well of cultural memory springs from its place as the crossroads of North America, the Caribbean, Europe and, not incidentally, as a hub for the international trade in human beings. But despite its horrific origins, NOLA stands as the single most important generator of American culture, the cradle of the nation's best food and music and a critical source of our shared folklore and literature.
The biggest and most famous New Orleans ritual is Carnival time, that pre-Lenten hullabaloo that officially begins two weeks before Shrove Tuesday — aka Mardi Gras day, aka Fat Tuesday — but that unofficially begins as early as two months ahead of Mardi Gras Day (February 21 this year). If you call the whole mishigas Mardi Gras, you're doing it wrong. It's Carnival Time, y'all. Please make a note of it.
If you're anything like me, this is one of the hardest times of the year to be anywhere but New Orleans. Whether it's scrambling for a prime parade route spot or screaming out, "Hey mister" – with or without your shirt pulled up – in hopes of catching the eye of a costumed trinket-flinger, or if you just love great music and amazing food and hanging out in a jolly good mood with several thousand of your new best friends, you know what it means to miss New Orleans right about now.
For those of us in exile, Delfeayo Marsalis and the Uptown Jazz Orchestra just delivered "Uptown on Mardi Gras Day," a rollicking set of a dozen deeply funky tunes that is the next best thing to being there with a Sazerac in your hand. (It's a distant second, reckon, but still.)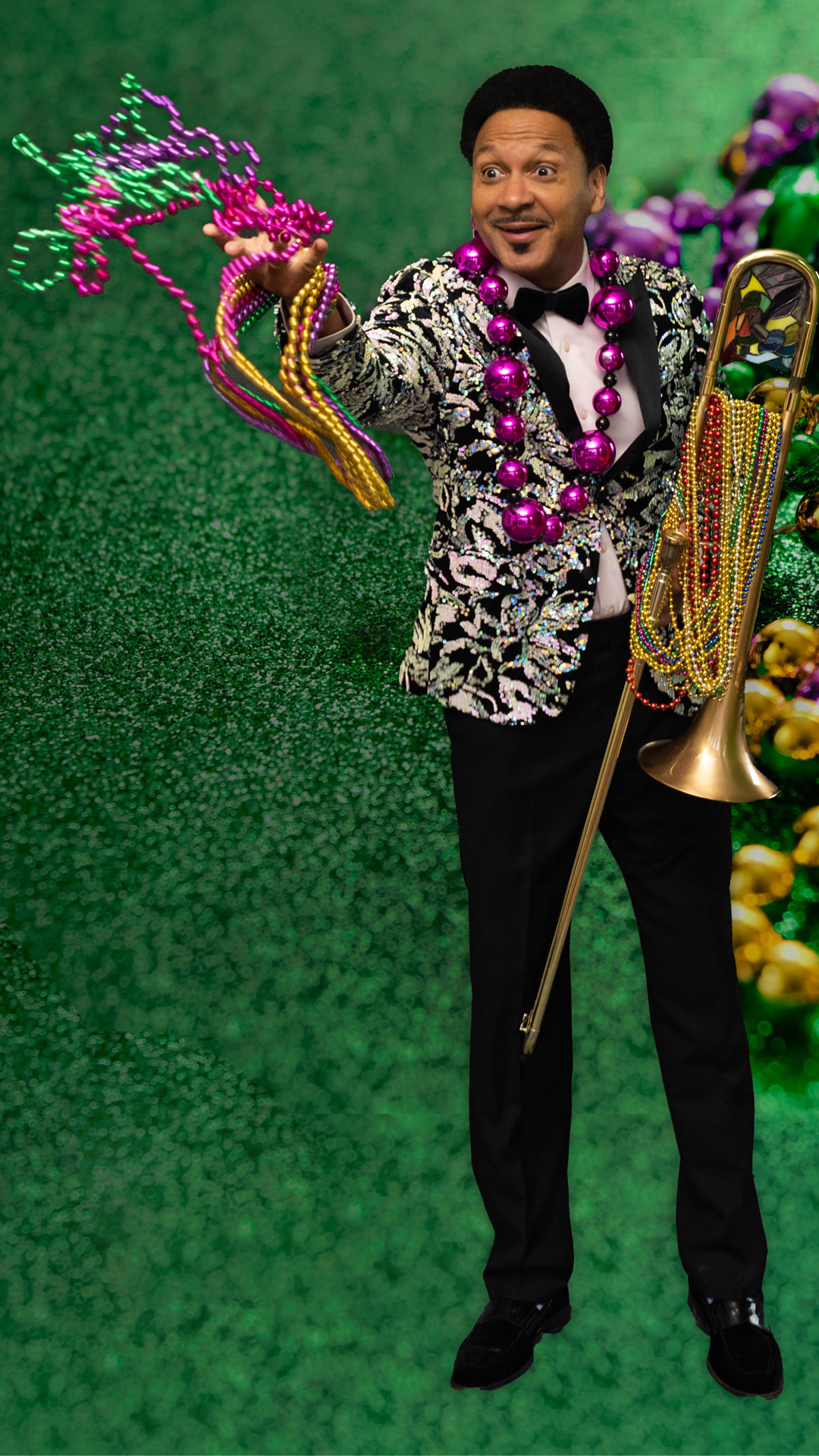 Most of the playlist comes from the classic NOLA songbook — repping the greats like Professor Longhair, Earl King, the Meters, and Willie "Tee" Turbinton — alongside four originals from Delfeayo and company.
And what company it is. Led by the youngest of the musical Marsalis brothers, the UJO features seven of NOLA's best reed players, four trumpets and trombones, and a rhythm section anchored by the epically swinging drummer Herlin Riley. Notable guests include vocalist Tonya Boyd-Cannon, and snare drum "Buddha" Glenn Finister Andrews. Big brother Branford Marsalis pops in for a few tunes. Trumpeter/singer Dr. Brice Miller co-wrote and sings on "So New Orleans," one of those instant-classic tunes celebrating the first full parade season since the COVID pandemic turned Carnival into a virtual reality experience. Here's a COVID-safe live version from 2021.
Add this one to your favorites by 'Fess, Dr. John, Wild Tchoupitoulas, Dirty Dozen, etc., and let those bon temps rouler, y'all. It's Carnival Time.
Go. Listen.