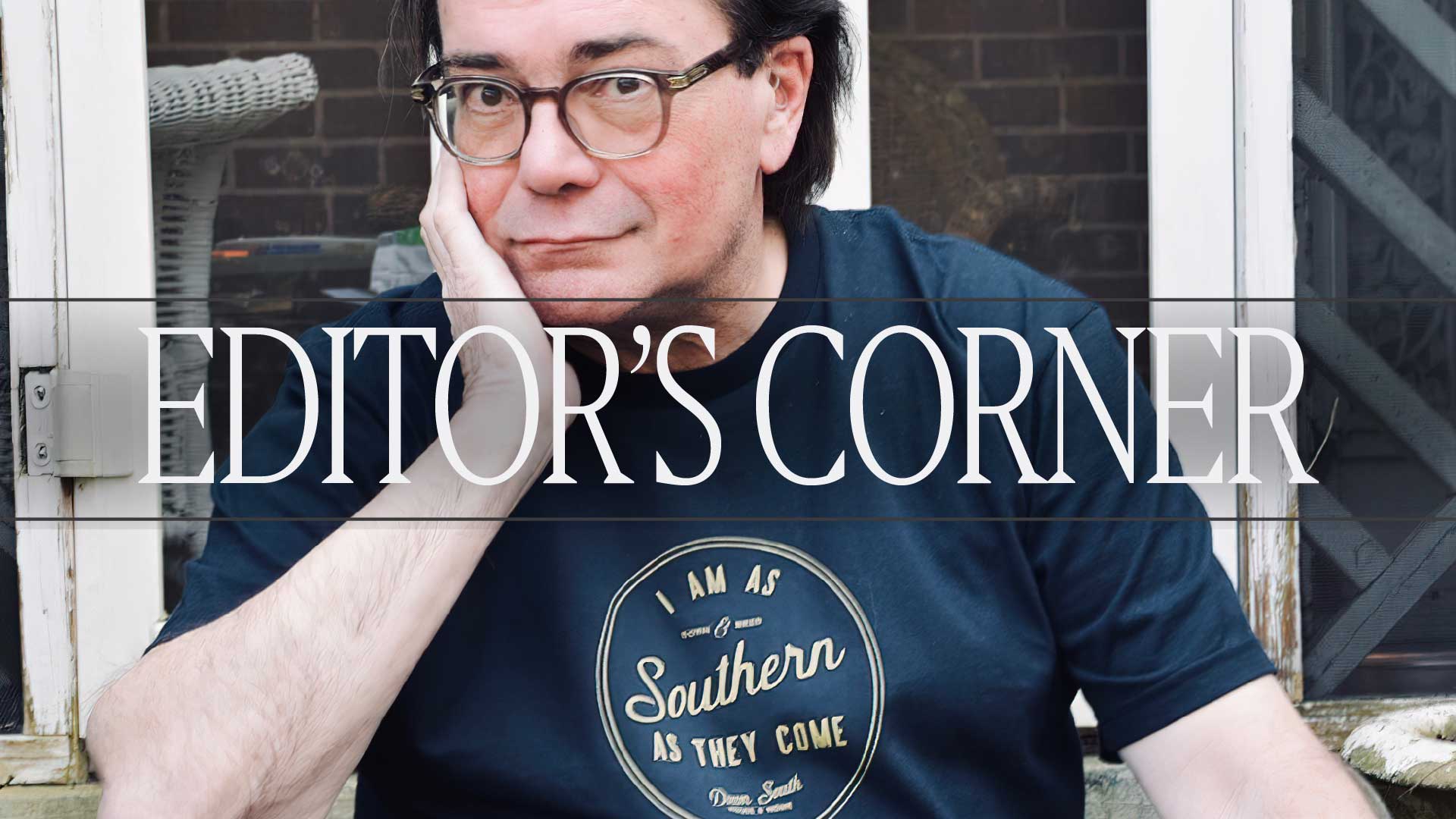 Our editor on how Salvation South has become a refuge for stories that define this region we love.
When you write about and edit stories set within a particular region, like the American South, the phrase "sense of place" comes up often.
The phrase describes the connection we feel to the places that made us the people we are. Sense of place is strong among people who call themselves Southerners, who were born and raised in our region or got here as quick as they could.
Without being Southern, we feel, we might lose our identities.
I used to think of that phrase "sense of place" in terms of how we described the South or documented the things we do that define the South. We talk about the humidity of our air, and that creates the feeling of being in the South. We smell chicken frying in the kitchen, and we believe our cooking defines who we are as Southerners. We hear certain types of music—whether it's the thump of Dirty South rap or the twang of bluegrass—and we divine the sounds of home.
True, all those things. But my own sense of this place changes most often because of the stories Southerners tell. When we launched Salvation South in 2021, I expected reported journalism would anchor it. That is frequently the case—witness Ethan Joyce's story last Friday about former Appalachian State University soccer coach Vaughn Christian—but we've been happy to see an ever-increasing number of personal essays among our submissions. Reading them, I've realized how these stories from the real lives of Southerners deepen and broaden my perceptions of this region.
Without being Southern, we feel, we might lose our identities.
Editing this week's issue brought this idea home to me. We lead off the week with West Virginia writer Delaney McLemore's "Hurtling Toward the Water," which recounts her rush to be among the rescuers when deadly floods swept the state in 2016. Her story evokes an emotional connection to the very soil we walk upon—or that we dig out of when our rivers rage. Then North Carolina writer Jessica Pisano tells us about the lessons she learned about life and how to live it through an encounter with a box jellyfish in the waters off Tybee Island, Georgia. Poet Karen Luke Jackson, a native of South Georgia, weaves her memories of the Okefenokee Swamp into a call to action as this magnificent wetland faces danger from a plan to mine its titanium oxide.
In short, Southern people create a Southern sense of place. Reading this week's Salvation South, you'll see how our publication has become a refuge for their voices.
Chuck Reece is the co-founder and editor-in-chief of Salvation South, the weekly web magazine you're reading right now. He was the founding editor of The Bitter Southerner. He grew up in the north Georgia mountains in a little town called Ellijay.