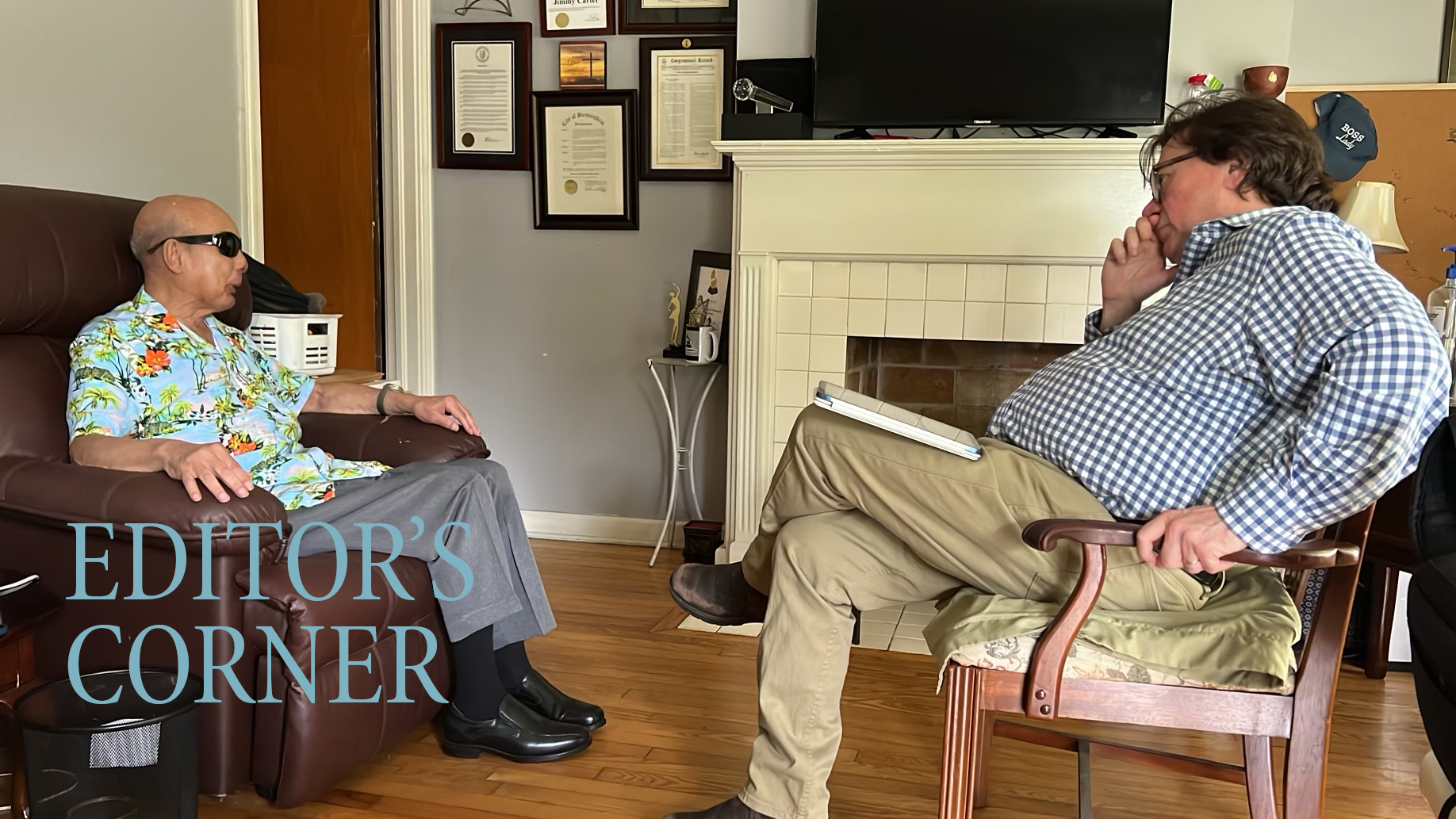 Our Other Important Jimmy Carter
A few words about my long talk with the leader of the Blind Boys of Alabama.
Once, when I was a teenager, I met Jimmy Carter of Plains, Georgia, who would shortly thereafter become president of the United States. But I had never, until last month, met Jimmy Carter of Ishkooda, Alabama, who is the leader of the Blind Boys of Alabama.
To say that those singers of old-school gospel music are national treasures is an understatement. This group—this institution, truth be told—began eighty-four years ago at what was then called the Alabama Institute for the Negro Deaf and Blind in Talladega. In the mid-1980s, they finally caught the eyes of the world when they starred in the Pulitzer Prize-winner The Gospel at Colonus.
When I heard that the Blind Boys' oldest living member, the ninety-one-year-old Jimmy Carter, had retired—and that his last recorded appearance would soon be released, I felt I had to talk to him, while we both still had the chance. So late last month, I trekked to Birmingham and spent a couple of hours in the gracious Mr. Carter's living room. Our photographs of him come from the amazing eyes of Lynsey Weatherspoon, who grew up in Birmingham understanding the Blind Boys' cultural importance. Right after she walked into Jimmy Carter's house, they were trying to figure out if they knew each other's people! Lynsey is tremendously talented, and her photography has earned her a place in all sorts of national and international publications. I'm delighted to welcome her to Salvation South. It won't be the last time: she's already planning a trip to South Carolina for one of our upcoming stories.
Rob Rushin-Knopf is temporarily off the travel beat and back with another of his stories exploring the incredible cultural diversity of Southern music. He introduces you to a Kentucky-born Korean-American bluesman named Nat Myers, who will soon appear for the first time on the Grand Ole Opry stage in Nashville. And we welcome back Chattanooga poet KB Ballentine, the author of seven published collections (six of which are available in the Salvation South Bookshop), with a pair of poems that feel perfect for the hellish heat of this summer of 2023.
May you all, as the Blind Boys tune goes, run on for a long time.
Chuck Reece is the co-founder and editor-in-chief of Salvation South, the weekly web magazine you're reading right now. He was the founding editor of The Bitter Southerner. He grew up in the north Georgia mountains in a little town called Ellijay.