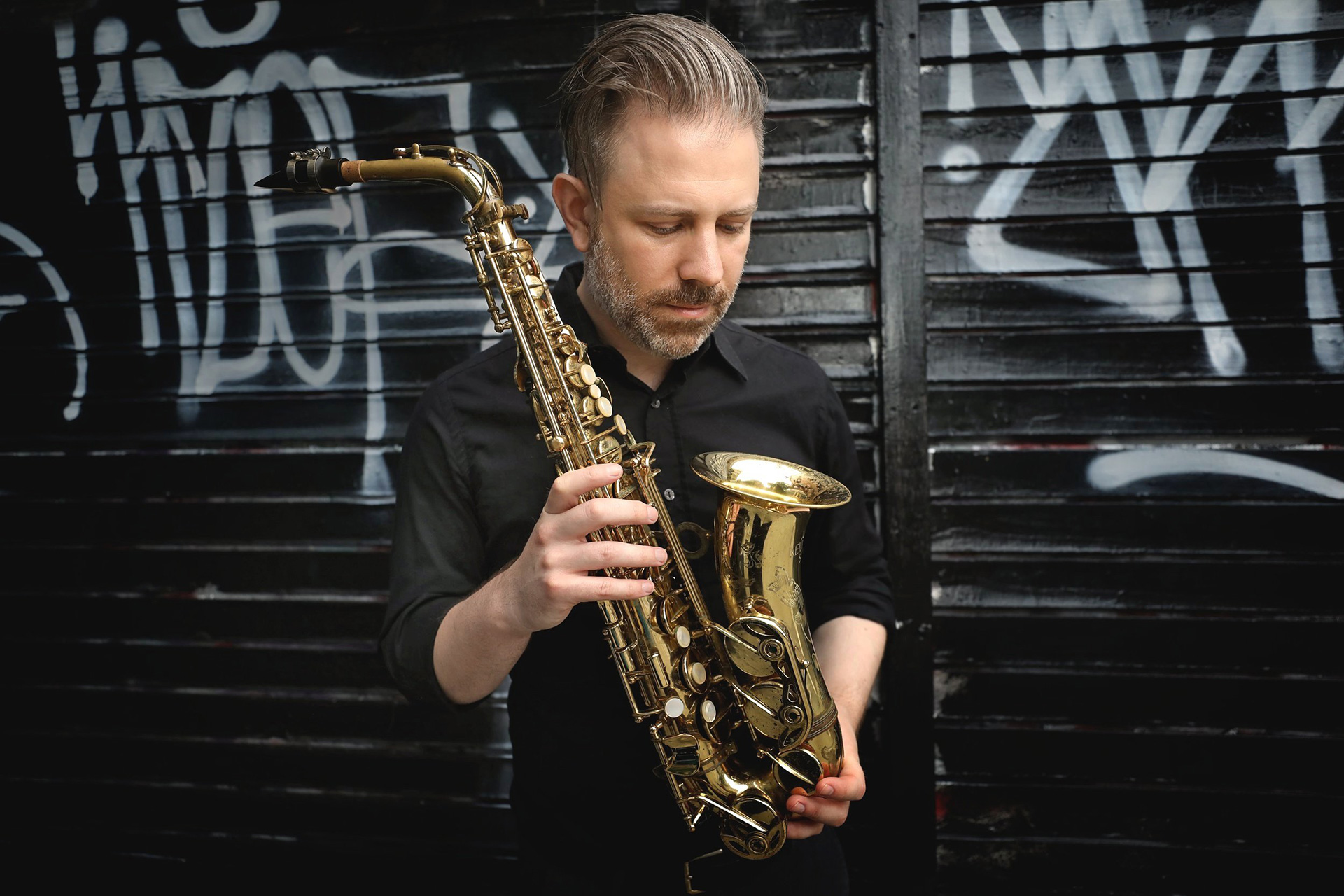 The Sound of a Well-Chilled Sazerac
This is what happens when a New Orleans saxophonist draws his inspiration from Sweden. Meet the virtuosic Randal Despommier.
What does a Southern musician sound like? Too broad a question? Let's narrow it down to something simple. How about one from New Orleans?
Traditional jazz or Meters-style funk? Brass bands or zydeco or fais do-do? The juke joint piano of Professor Longhair or the sophisticated swing of Ellis Marsalis? Mardi Gras parade or bounce?
Everybody has an idea of what New Orleans music sounds like. Alto saxophonist Randal Despommier's latest release, "A Midsummer Odyssey" (Sunnyside Records, 2022), tosses another ingredient into the tumbler. Despommier grew up in the New Orleans suburb of Metairie playing everything from Mardi Gras rambles to funk, R&B and jazz gigs. After graduating from Loyola University, he earned his Ph.D. at the New England Conservatory and spent a year in Perugia, Italy, studying choral conducting. He also served as choir director at both the A.M.E. Church of Zion in Cambridge and the Boston University Catholic Center, where he doubled on organ. His resume is wildly eclectic.
His 2021 debut, "Dio C'è," was a taut outing that ranged from fluid swing to lush choral arrangements to a guitar-snarl cover of Stone Temple Pilots' "Big Empty." The title track derived from graffiti Depsommier saw all over Italy's highways, evidently a signal that heroin was readily available nearby, but which translates literally to "God exists." The album felt a touch over-produced in places, but was otherwise an assured and confident debut.
Despommier grew up in the New Orleans suburb of Metairie playing everything from Mardi Gras rambles to funk, R&B and jazz gigs.
For "Midsummer," Despommier brings his chilled and lean saxophone sound to a more intimate and exposed setting. Paired with guitar hero Ben Monder, "Midsummer" explores the compositions of Swedish baritone saxophonist Lars Gullin (1928-1976). Gullin, who played with the likes of Stan Getz, Clifford Brown, James Moody, Lee Konitz, Chet Baker and Quincy Jones, won DownBeat's best newcomer award in 1954 despite never travelling to the United States. Addicted to heroin and methadone for most of his adult life, he died at age 48 of heart failure.
Critics in Sweden derided Gullin's music as "fäbodjazz" (a "fäbod" is a cattle shed) —unsophisticated farmer's music that did not sound American enough. Despommier argues that "Gullin was drawing on Swedish folk music the same way American jazz musicians were feeding off blues and spirituals. Whether goat herders or sheep come to mind, this Swedish tinge gives Gullin's music unique flavor and identity. It permeates his music in a way that feels soulful and authentic." By the time he died, Gullin was recognized as something of a national treasure. His life and death was the basis of the 1976 movie "Sven Klang's Combo," voted one of the top 25 Swedish films of all time.
The nine cuts on "A Midsummer Odyssey" recall the legendary early '60s collaborations of Paul Desmond – famous for his Dave Brubeck collaborations like "Take Five" – with guitarist Jim Hall. The early Jimmy Giuffre Trio recordings, also with Hall, provide another useful reference point. But in the end, these similarities do not weigh Despommier's and Monder's conversations down. Gullin's compositions have a timeless quality, and the duo's interplay is sensitive and fresh. No overproduction here.
Desmond's playing was widely known as "the sound of a dry martini." With "A Midsummer Journey," Despommier calls to mind a well-chilled Sazerac. Tart and sweet, with just a touch of nostalgia, it goes down smooth and, like a good Sazerac, one taste will leave you craving another.